Our favourite superstar, Shah Rukh Khan, tweeted a very "blue" picture of himself from Morocco yesterday. He's currently there to shoot a few sequences for Don 2 and they are being shot in a high-security prison where the prisoners apparently hypnotize you with a stare. Is that why he was looking blue?
What's more, he added a few lines of poetry by Rumi, to the photo.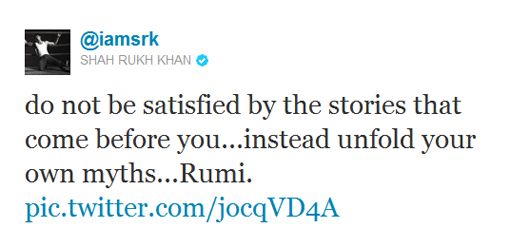 Hmmm… deep, very deep! Only King Khan knows what that means!