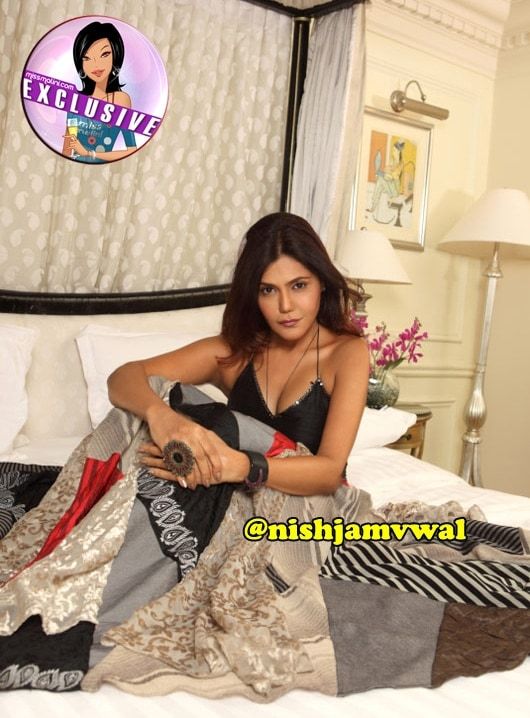 Read Nisha's blog at nishajamvwal.blogspot.com.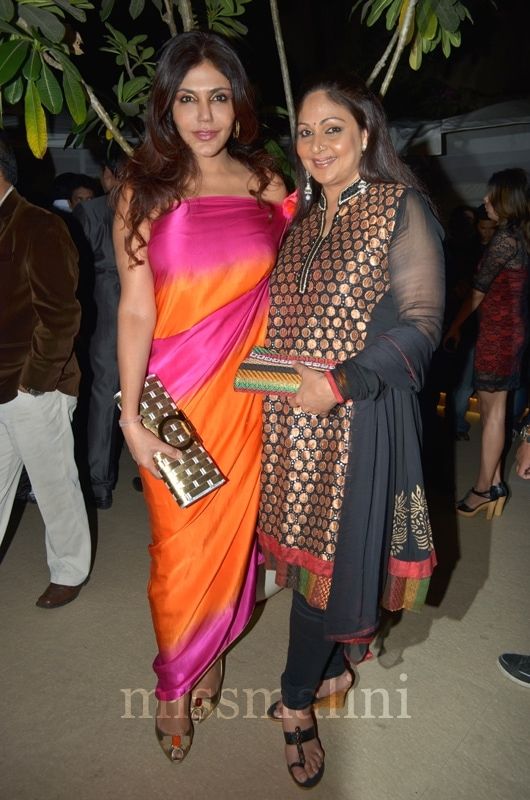 Hundreds of miles above the sea I let my body surrender to the deep luxury of the airborne seat and the languorous vacuum fills the senses. No phone for the next so many hours! If there is anything more restful than a looong flight home after a strenuous visit abroad it can only think of a cruise on a luxury liner I muse as the stewardess solicitously ministers attention and vintage wines. The lobster Thermidore entrée looks lovely, I observe lazily with half an eye on my husband beside me – as he appreciates the tall neat figure and attractive looks of the statuesque lady sitting across the aisle. She is easily the best looking lady around I concede as I drift into alpha state of euphoric languor.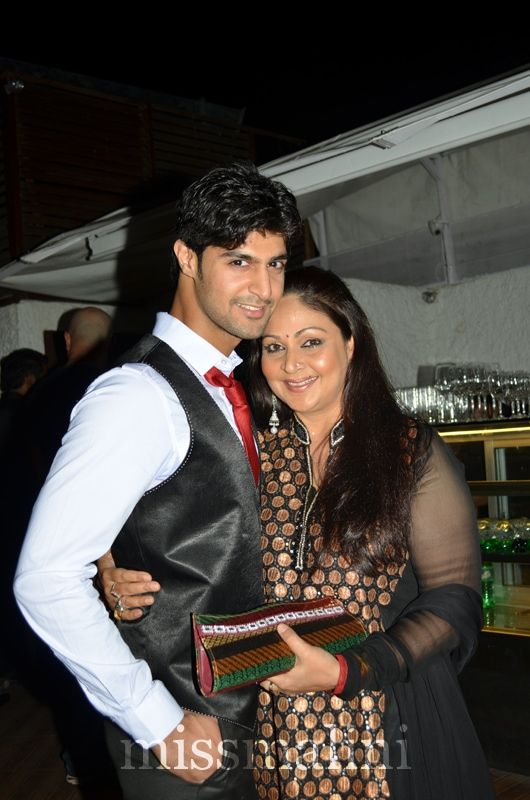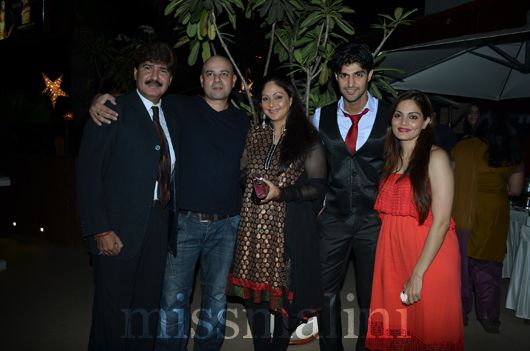 But suddenly the captains voice crackles of a sudden with ominous instructions to fasten seat belts and immediate measures for an emergency landing. Even as he speaks the plane is nose-diving downwards and the plates and cutlery fly and panicked frazzle takes over.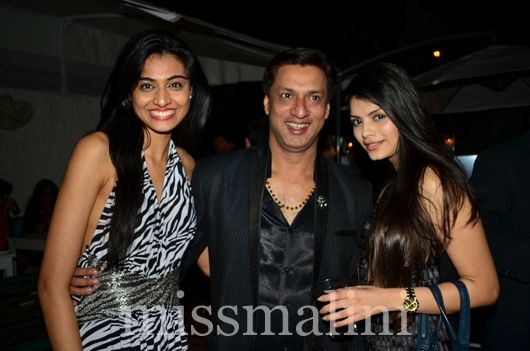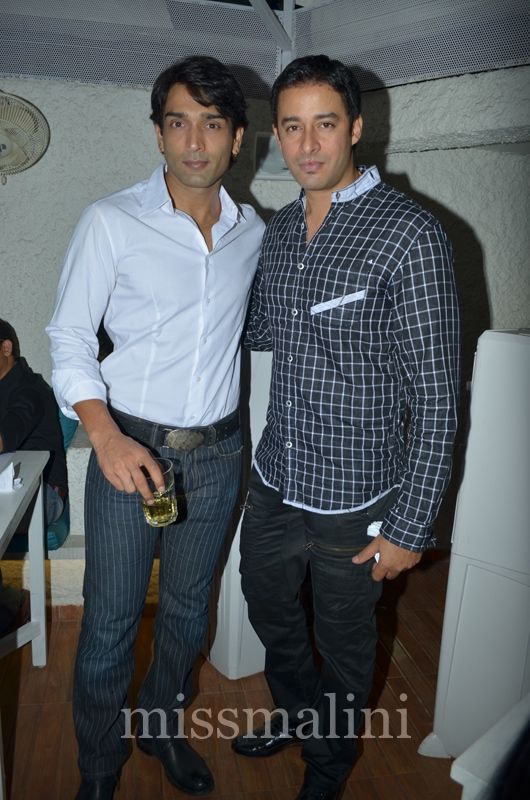 There are some things you cannot share without ending up becoming friends – a panic situation most of all! The charming lady passenger with us I learn is Rati Agnihotri – I should have recognized her. The years away from the silver screen have not changed her much – radiant complexion. Rati is delightful company I discover while waiting the long interim hours while the hullabaloo was resolved , four of us at the airport restaurant, awaiting our further travel to home-ground, enjoying ourselves as if it were a Jaunt.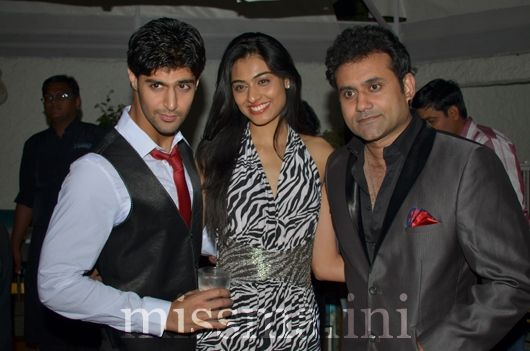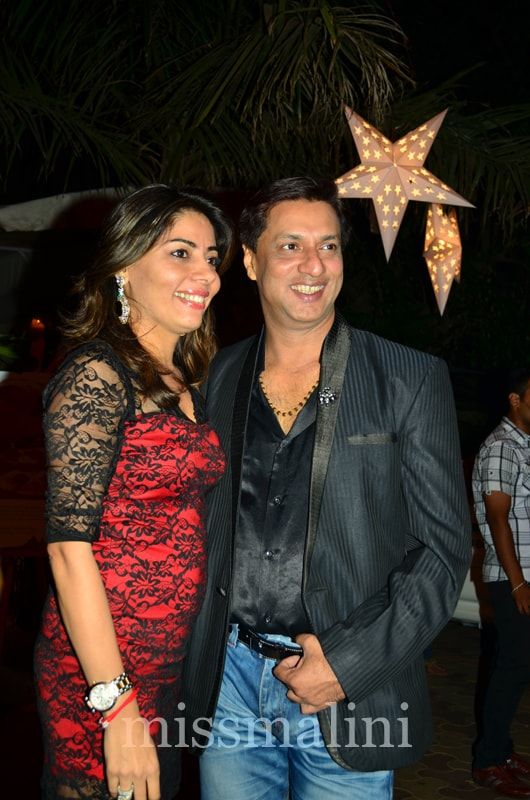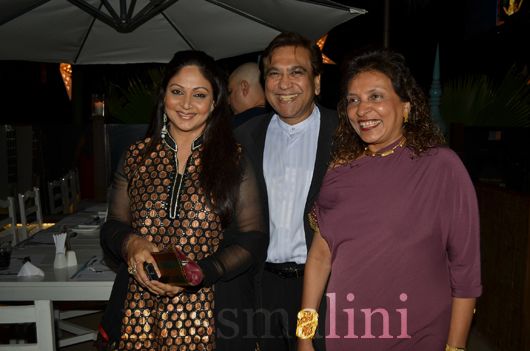 Today I am with her at her party to celebrate not only the start of a New Year with new beginnings but  her son Tanuj Virvani's debut movie
Luv u Soniyo
with director Joe Rajan at a very white washed Mediterranean feel sea side restaurant Corniche in Bandra. Yes I did make the trip, if only for that friendship made miles and miles above the same sea that we are now overlooking with an open sky and Bombay's 'wintry. Rati is the same charming friend that I've cherished all these years. Tanuj looks like winner material, tall, worked out but not  in the in the face way,  charming and fun. I'm waiting to see the product (watch this space, the trial is in three weeks).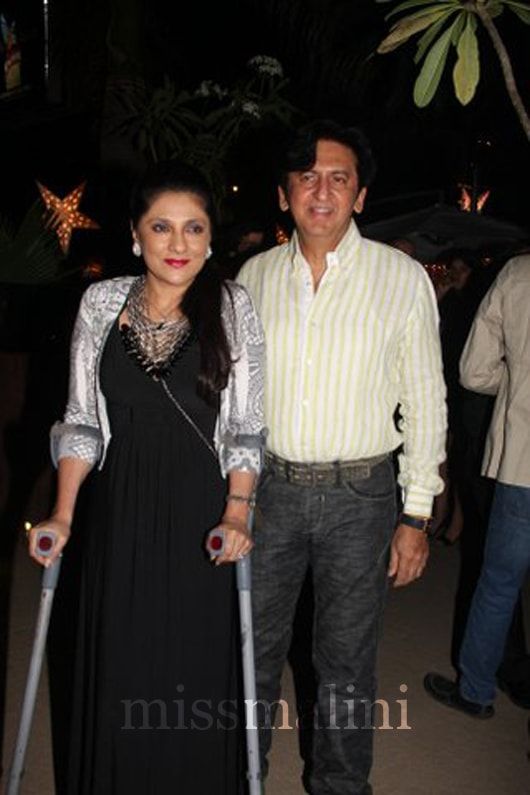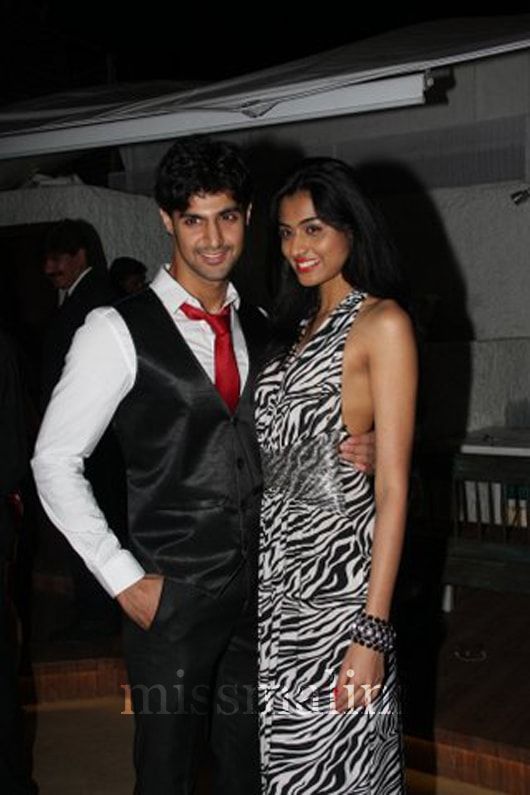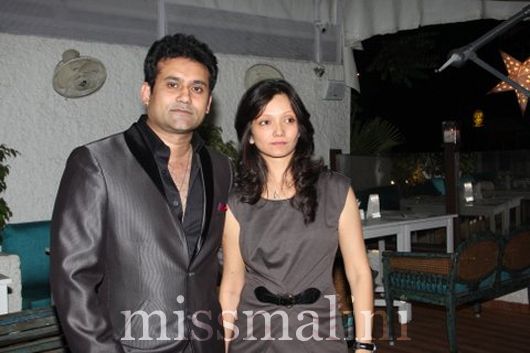 Salman Khan's father Salim Khan is still as charming, standing with Atul Agnihotri – Rati's cousin. The party seems very well attended and quite reminiscent of Madhur Bhandarkars 'Page Three', and yes he's here to add the final garnish with his wife Renu. Young models a la Madhur's 'Fashion' are here hob-nobbing with film directors, but I spend some time with Bunty Grewal who plays an important role in the Film. Tabu and Richard Rothman are other townies along with Naaz and Remu who seem to have made the 'trans Indian Ocean' trip across the sea link to celebrate Tanuj Virvani.  Baba Siddique and Krishnna Hegde, actress Smita Jayakar, Ketan Desai with wife Kanchan, Zulfi Sayad, Pravin Sirohi are all here having a blast as is the female lead of the film Neha Hinge, who is last year's Femina Miss India.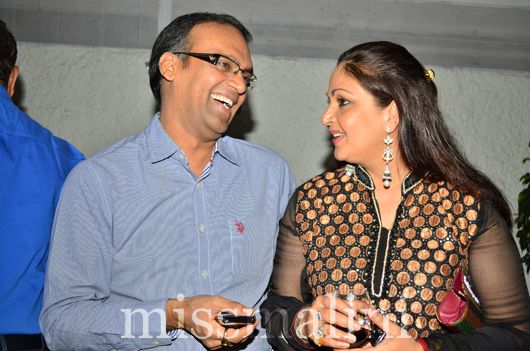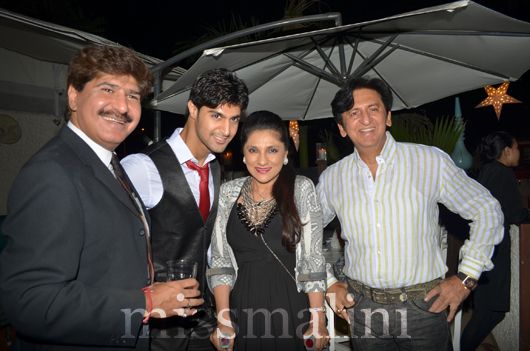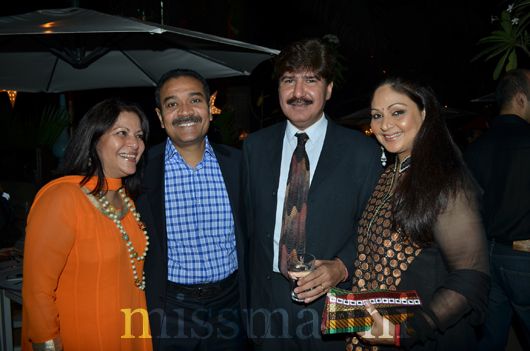 By Nisha JamvWal exclusively for MissMalini
Follow her on Twitter @nishajamvwal