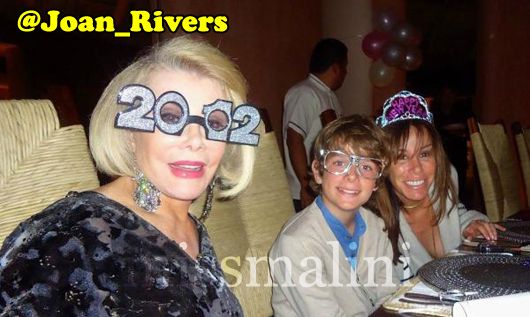 Just like actress Sonam Kapoor, comedian and Fashion Police host, Joan Rivers, also chose to wear "2012" glasses to bring in the New Year.
Having spent it with her daughter Melissa and grandson Cooper in Mexico, Joan tweeted to her fans, "What an amazing trip!!! Here I am with Cooper and Melissa, celebrating New Year's Eve!"
Who wore it better? Joan or Sonam?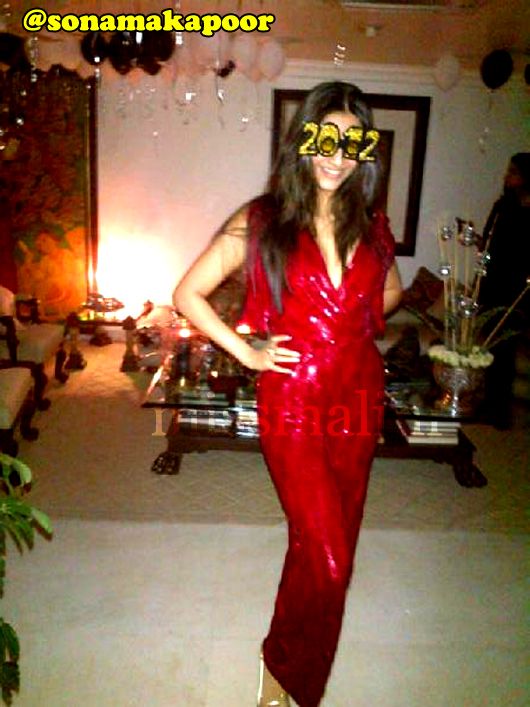 We like them both, equally!