Say hello to our newest recruit! Priyanka Kurien who joins Team MissMalini as our official Editor this year is already giving out goodies AND promises to bring you all the lifestyle scoop from fashion to culture (plus, being a Desi Girl Traveler herself a little globe-trotting too!) Follow her on Twitter @PriKurien and watch this space 🙂 xoxo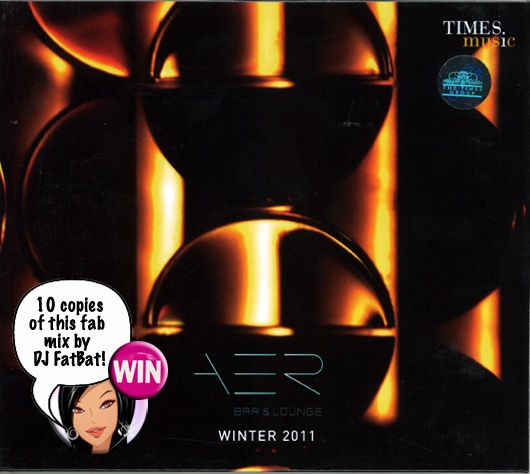 Want one? Tell us your favourite international track that best suits Aer at the Four Seasons Mumbai.Post your answer in the comments below & if DJ FatBat thinks it's Aer-worthy, you'll win the CD!
Music. What's life without it? Umm… Quiet. Boring. Blah! We at MissMalini swear by our music; it's what gets us up in the morning, smiling throughout the day, and rocking out at night. Agree? Then this contest is made for you.
Aer, one of the hottest bar's in Mumbai (at the Four Seasons, Worli), is celebrating it's second year anniversary & part of the celebrations include the launch of a music CD, compiled by their very own, in-house, eternally edgy (and super cute!) DJ FatBat (a.k.a. DJ Shaan Bhavnani). A compilation of trippy lounge, jazz, funky house & clubbing tracks, this is one CD that's gonna fly off the shelves! Win your copy now 🙂 xoxo