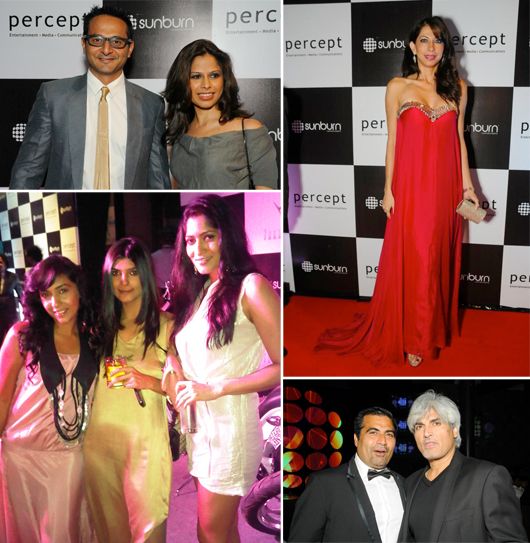 If you ask any Sunburn fan they will tell you that none of the December Goa fun would be possible without Precept, Submerge and team Sunburn. To celebrate their team, the sponsors and the people that make Sunburn what it is, Percept held an Award show to commemorate and acknowledge them. Shailendra Singh and Harinder Singh were quite the proud papas of their team and as Nikhil Chinapa rightly said in his acceptance speech, the people over at Percept over 365 days in the year sleep, eat and think Sunburn.
The best moment for me at the event was seeing the video of past Sunburn Festivals and knowing that I was there for 4 of the 5. I've seen it grow from its humble beginning to this juggernaut music festival that it is today. Over the next few years I'm sure it's going to be the most well known and loved festival in Asia.
Spotted at Sunburn Awards were: Shveta Salve, Nikhil Chinapa, DJ Pearl, Hermit Sethi,  Hemarsha Venkataswamy & Vida Samadzai.