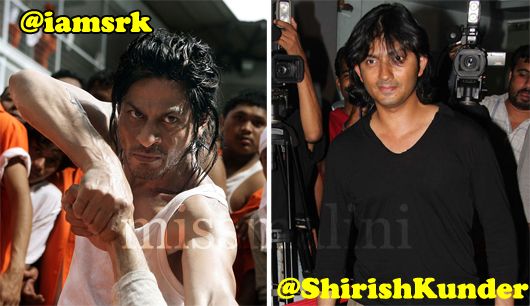 If news reports are to be believed, Bollywood superstar Shah Rukh Khan got into a spat with Farah Khan's husband, Shirish Kunder, at Aurus, in Mumbai last night.
The occassion, was a success party thrown by actor Sanjay Dutt for his film, Agneepath, and the entire Bollywood brigade trooped there after the Filmfare Awards.
What actually happened or transpired, nobody knows. But if sources are to be taken seriously, apparently, Shah Rukh Khan was pretty miffed at Kunder for tweeting some derogatory stuff about Ra.One, in the recent past.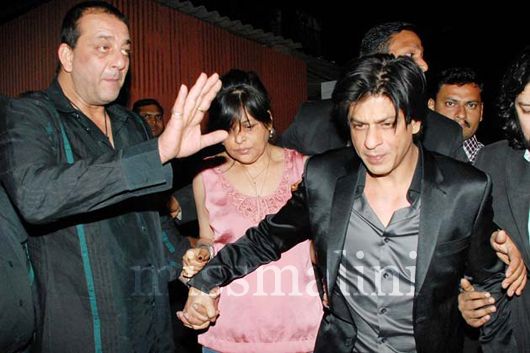 Shirish was apparently drunk and followed Shah Rukh into the loo, passing some weird comments. This apparently angered Shah Rukh who allegedly then slapped him and abused him.
If that's not enough, Sanjay Dutt was also peeved with Kunder, who allegedly sent impolite messages to Manyata, and misbehaved with a few of the other guests!
While Shirish has not yet taken to Twitter to give his side of the story, Farah Khan was quick to release a statement which said, "Shah Rukh has always told me that physical abuse is the worst way to sort out a problem and that it means the person who's hitting has either a personal or professional crisis going on and it saddens me to see him doing the same."
As for Shah Rukh Khan, he reportedly said that there was, "A slight disagreement with Shirish, there was certainly no assault!"
So unless somebody sneakily recorded the entire event on their mobile phone, we'll never know the whole truth!