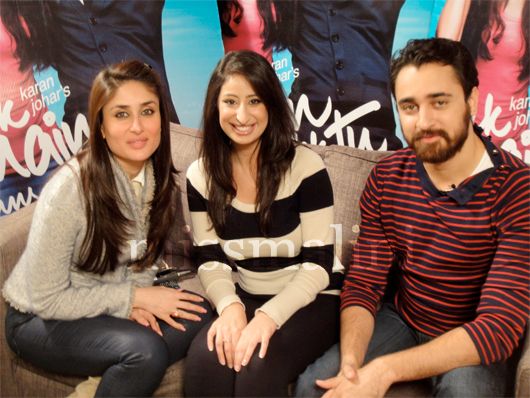 So I was just recovering from hosting London's biggest Indian fashion show. I was pretty much sleep walking and sleep talking during the day when *boom* all of a sudden I hear Imran Khan and Kareena Kapoor are in London promoting Ek Main Aur Ek Tu! *GASP* Neend khul gayi and off I went to talk to the pair about what they were up to!
I got there and as usual… wait karni padi *rolls eyes* But kya karun, the big Kareena lover I am, I waited without complaining 😀
I was taken upstairs and walked into a small room full of assitants, make up artists and, um, lots of fruit bowls! I looked amongst them all and to my surprise I found Pompy – Bebo's make up artist! As I was waiting, I saw a girl with long silky hair, HUGE glasses and someone who had drowned her face in her BB. I walked over to put my bag down, I looked up and unexpectedly it was Karisma Kapoor!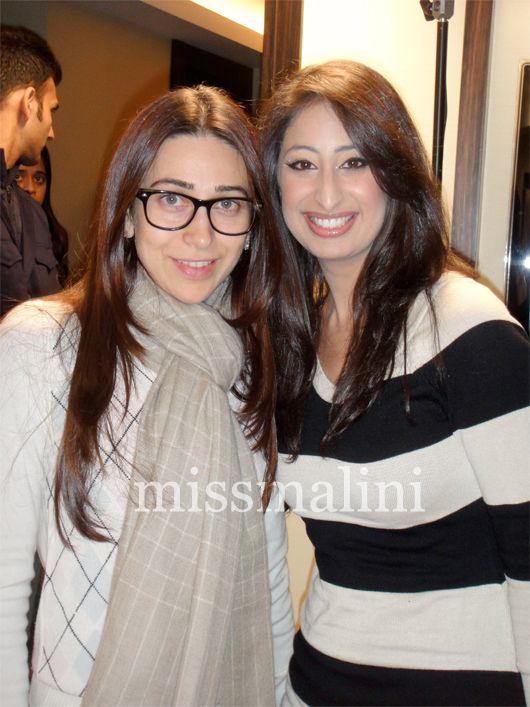 After potting around for another five minutes, I was finally taken into the interview room with Kareena and Imran. Below is a teaser of what happened:
Whole event coverage coming at you very soon! Overall the interview was awesome… Kareena was tired by this time with all her interviews but managed to keep it together really well! After a full day of press interviews they went to Cineworld Feltham to do a meet and greet with fans too!
Imran Khan and his bearded look for his next movie – I am just not too sure about it!! But Imran you are just soooooo cuuuuute!
Thanks for dazzling London with your glitterati Imran and Bebo! All the best for EMAET – releasing on the 10th Feb!