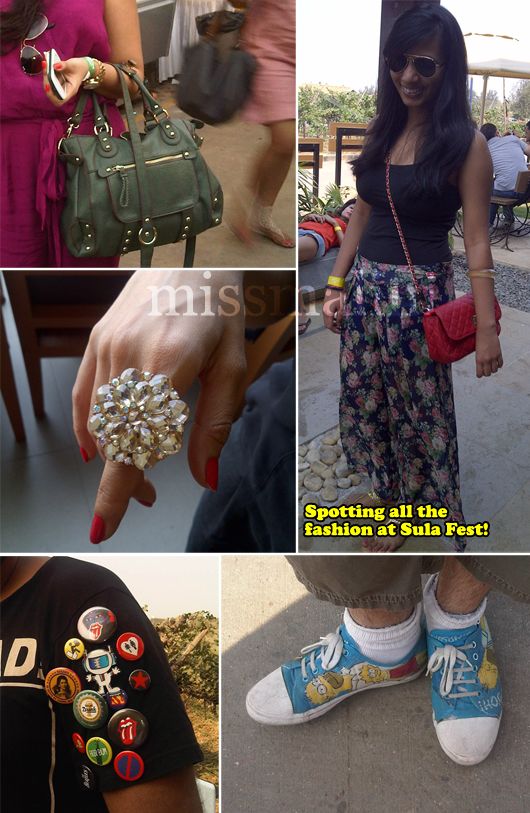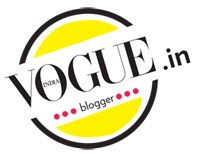 This weekend over 8,000 (give or take a few) people turned up for the two-day Sula Fest. Nashik was brimming with folks who wanted to soak up the sun with a glass of vino and listen to some good music. Where there is a music festival, there is some interesting fashion, and I wanted to document it all!
It really is the era of travel and adventure, everyone we spotted was wearing something from one of their trips. Their looks were so global and trendy in an eclectic way. Here are some of their gems from their wardrobe!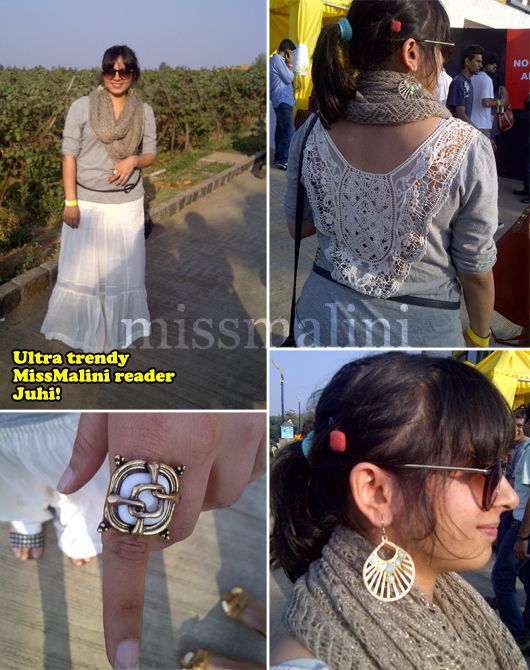 Her Style: Urban Bohemia
What We Love: Her ring she got from an exhibition in town (such a Mumbai-kar!)
This girl was our last but most trendy fashion spotting victim, she is the one you should be thanking for all your fashionable high street clothes. She recently joined the design team for Vero Moda, Zara and Mango etc (I believe). Her style is easily accessible and definitely something we recommend!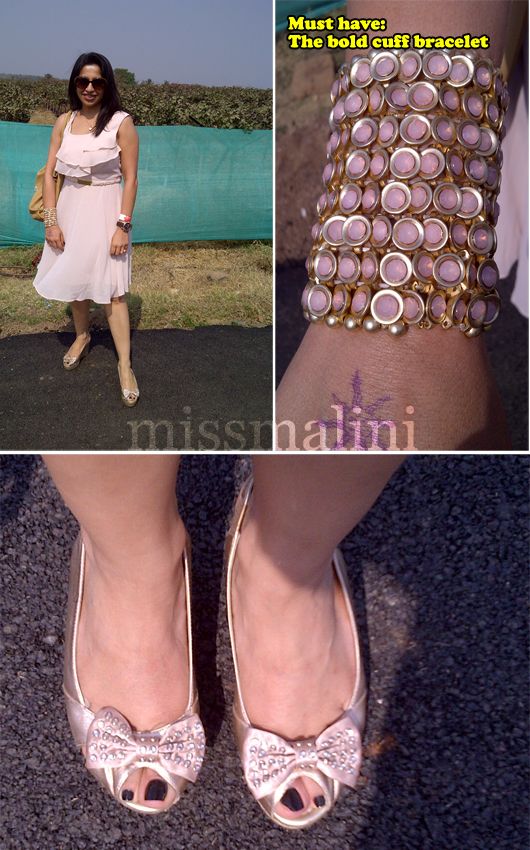 Her Style: Feminine Ladylike
What We Love: Her Caché cuff
I'm all for ladylike dressing, I think it's so chic and  polished, just like this lady above. I spotted the H&M dress from afar (as I have a similar one in fuchsia pink) and then my attention was drawn to her cuff. Don't have a statement neck piece? Well here is another option you must have, a statement cuff. She got hers from Caché in the U.S, but do a little search and you too can find something just as bold as this right here.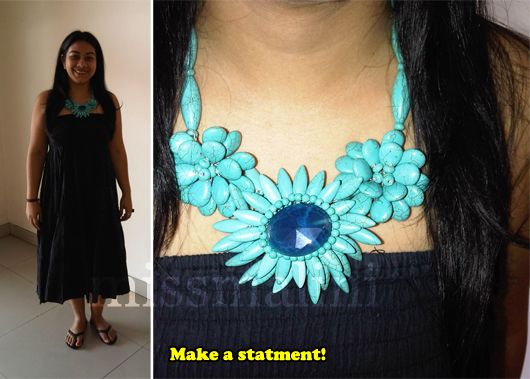 Her Style: Contemporary Boheme
What We Love: Curio Cottage statement turquoise necklace
Elisha Saigal is always on the run, and needs her clothes to be easy and comfortable, especially for those whole day events. She loves to keep things simple and make her accessories the focus of her outfit. Simplicity is key for a working girl, we second that!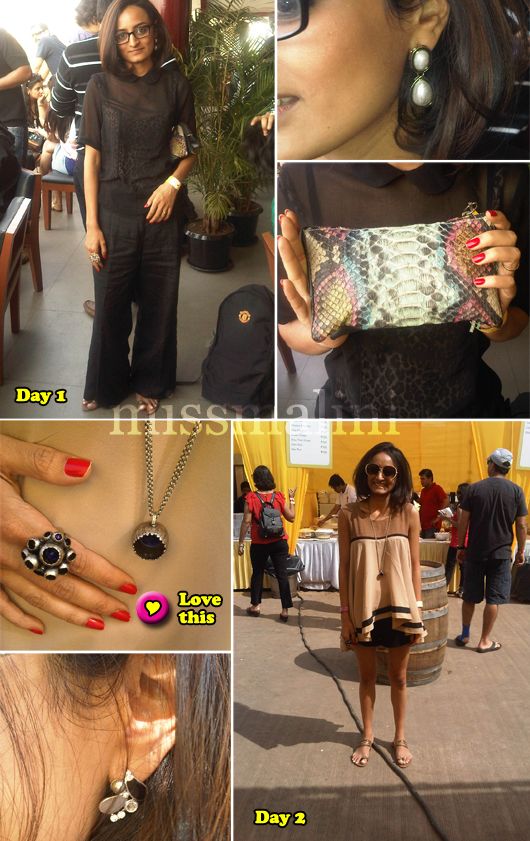 Her Style: Fashion Forward
What We Love: Her Swedish ring and pendant
Manisha Prakash is a stylist at heart and strives to change up her look everyday. She is an avid collector of interesting accessories and believes in the power of unique separates. Her wardrobe is interchangeable and can be worn many times, in different ways, truly a stylish lady. FYI: Day 2 brown blouse is from Monkey See Monkey Want.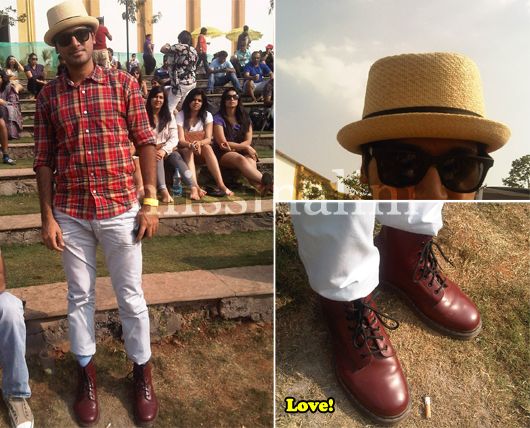 His Style: Mod Rugged
What We Love: His maroon Dr Martens.
Who says you need to have a full blown beard to appear rugged? This gentlemen teams up his rugged Dr Martens with mod elements such as his slim fit ankle length pants and plaid shirt. Mixing styles make up his look. We're totally digging the boots btw!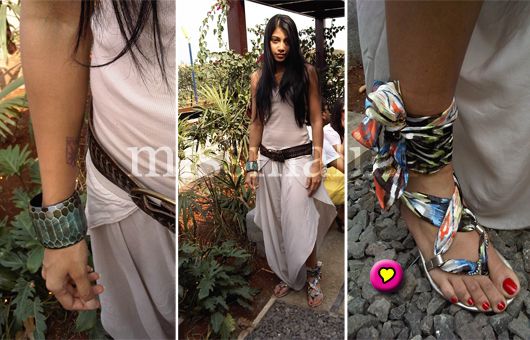 Her Style: Zen Pop
What We Love: Aldo tie up flats
We spotted this girl sitting with her friends and being completely at ease, which I'm sure comes from her comfy, anti fit clothing. Her pants are from Si Branché in Bandra, in case you wanted to go out there and get them. She adds a fun shoe to make the outfit interesting and a little pop of colour to her beige clothing.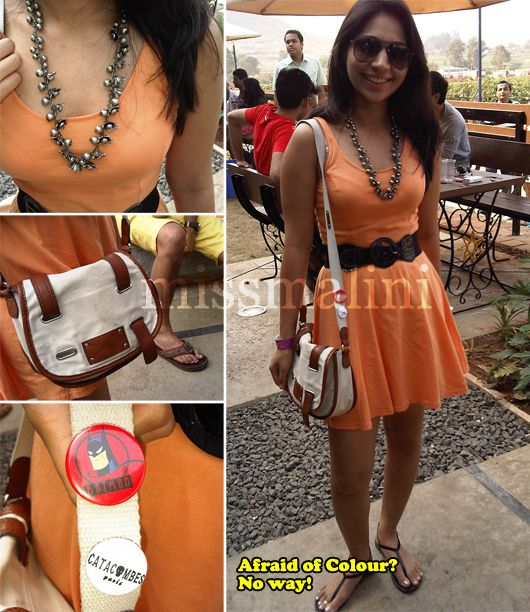 Her Style: Experimental Girl Next Door
What We Love: Her bold choice of colour
We couldn't miss this pretty little thing in her bright orange dress, she loves to experiment with colour and picks up accessories where ever she travels. Orange is a great colours for our skin tone, so whether you wear it head to toe or a small flash, have fun with this colour.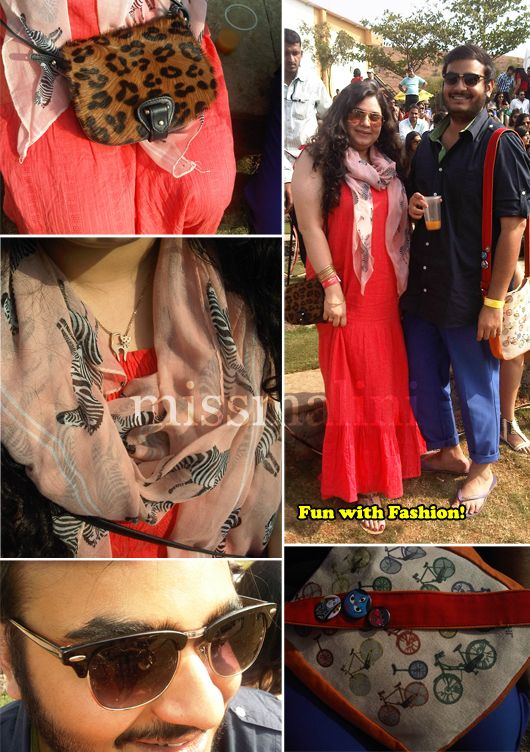 Their Style: Funky Fresh
What We Love: Their colour palette
It was hard to miss these front row-ers, I'm normally chatting with Divyak D'Souza at fashion weeks, so it was great to catch up on a social level. Both of them clearly love their fashion, mixing and matching their colours and accessories to make this amazing collage of personal expression.
Now for Some Trend Spotting!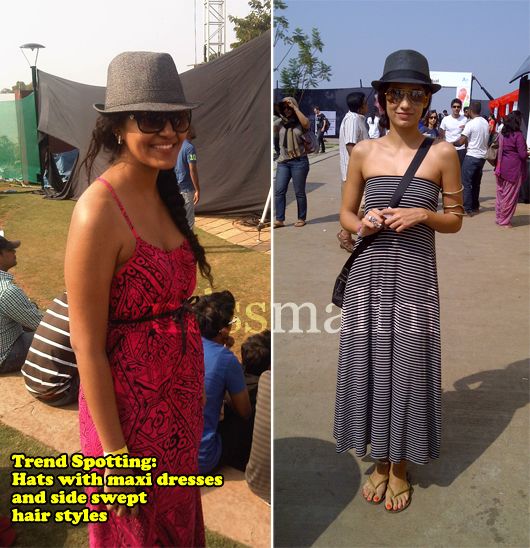 I saw a lot of ladies wearing these fedora hats with their maxi dresses. Both items are a great addition to your wardrobe, so if you haven't got one, go get one now, especially since the weather is warming up! Another great summer trend is the side swept braid and bun (yes it's back!), perfect for those sultry days where you want your hair off your neck!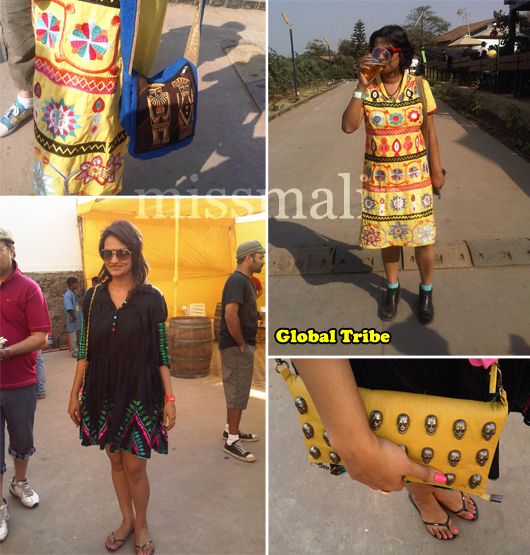 Commit to the global tribe trend with bold embroidery day dresses. The girl in yellow got hers from street shopping in Colaba and the girl in black got hers from Global Desi. Both these ladies finished their look with bags from a different country, the skull bag is from Thailand and the tribal figures bag is from Brazil, what a great mix of global style!