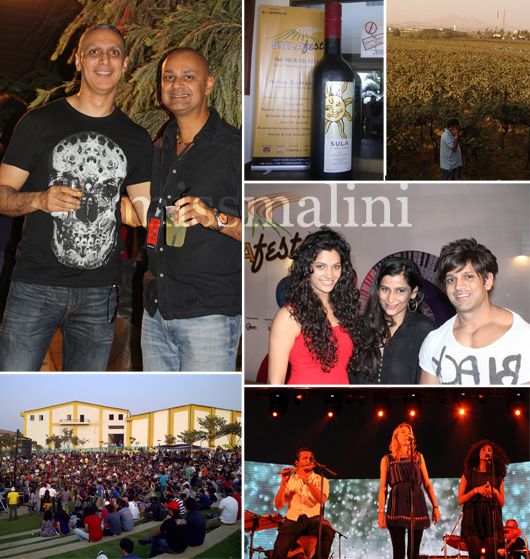 We know how much you love these type of posts, and that's why we were extra observant at Sula Fest 2012. There were many interesting things to look at, from how the wine was made, to a tub in the middle of the lawn filled with rose petals! Not to forget the hot guys on stage; yes we have it all right here. Thank you Rajeev Samant for all the Sula Fun! Hope you like our recollection from our weekend at Sula Fest 2012.
Psst! What do you think the term 'Angel Share' means? Read on to find out!
Grape Girls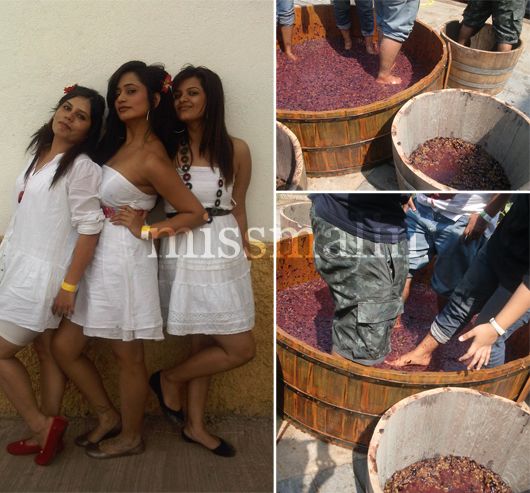 These 3 best friends were very excited to go grape stomping, and decided they wanted to wear all white. The reason being, they wanted to get the grape colour all over their outfits, similar to why folks wear white at Holi. Unfortunately all they got was purple feet, sorry girls but save these outfits for Holi – you'll have better luck then!
B.T.W., if you've never worn matching outfits with your girl friends, you must take inspiration from these three and try it. It's so much fun, plus if you're in a club you can spot each other easily!
Angel's Share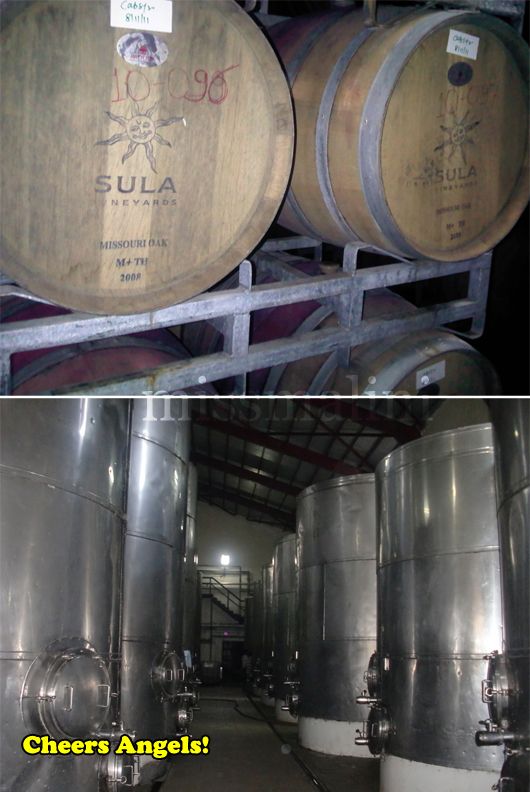 While we were going through our wine tasting session, our teacher Mr. Ajoy, used the most adorable term for (and I quote) 'the quantity of an alcoholic liquor, lost to evaporation during the distilling process' – this is called Angel's Share. You learn something new everyday. Alcohol going up to the heavens…so that's how angel's party!
Eye Candy!! Woo Hoo!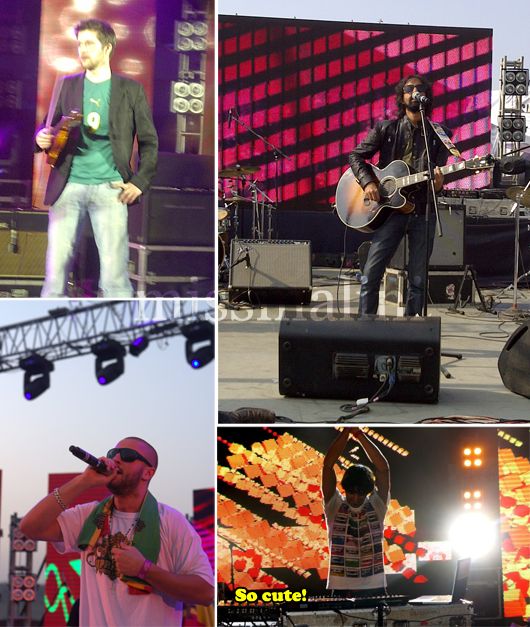 Now you know we're all about fashion spotting and being serious at an event, but with so many good looking men on stage, we just had to do a collage of some of these hotties. Leading the pack is Sahej Bakshi from Dualist Inquiry, followed by the violinist from Etienne Mbappe's band, who we tried very hard to get a good picture of, but epically failed (sorry!). Following them, are the boys from Reggae Rajahs who are so immensely cool, you can't help but like them (or dance to their beats). Finally there is the indie chic Ankur Tewari, Nikhil D'souza and Nitin Sawhney (Google them now ladies!); what makes them so appealing, more than just their looks, is their talent. So glad I got to see so many of them perform.
Say Cheese!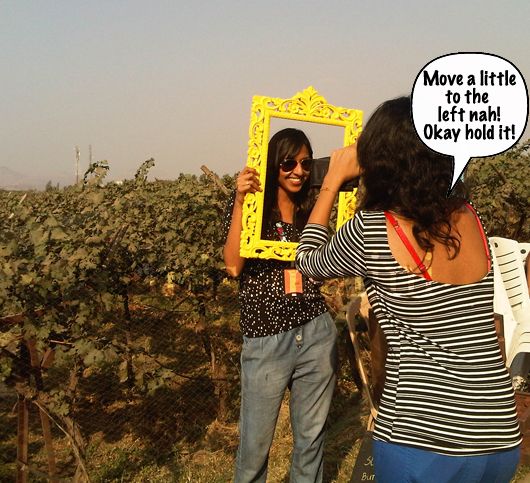 I always love to see girls go crazy with their cameras – they can get quite creative sometimes. These two girlies, who were playing around with this funky frame, were having so much fun, that I'm sure it's going to be their next profile picture! I love to capture candid moments like these, don't you?
Break me a Piece of that!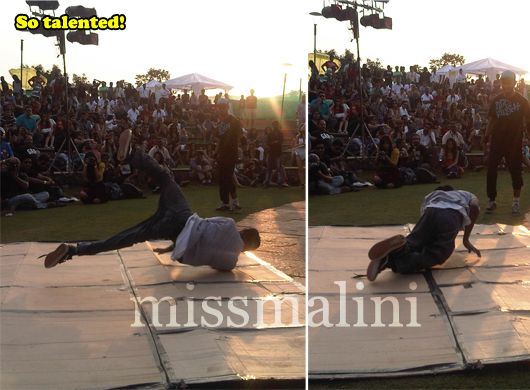 I wish I could command my body to move like that, but my muscles have a mind of their own. It's great that Sula brought some of these talented young men to perform. They really kept the crowd enthralled with their head swirling, hand stands, flips and other stuff I can't even name!
Rose petals in the tub darling?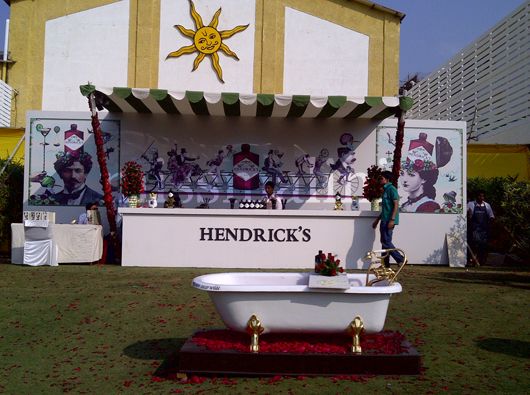 Talk about a very public bath; this installation was part of Hendrick's bar. The whole lawn was covered in rose petals, and smack in the middle was this very prominent tub. Although I don't quite understand why it was there, it was fun to see so many people take pictures with it. It became an attraction of it's own by the end of day 2.
Spotted at the event: Santino Morea, Reggae Rajahs, Rajeev Samant, Yash Birla, Etienne Mbappe, Saiyami Kher, Ankur Tewari, Nikhil D'Souza and Nitin Sawhney & Sahej Bakshi