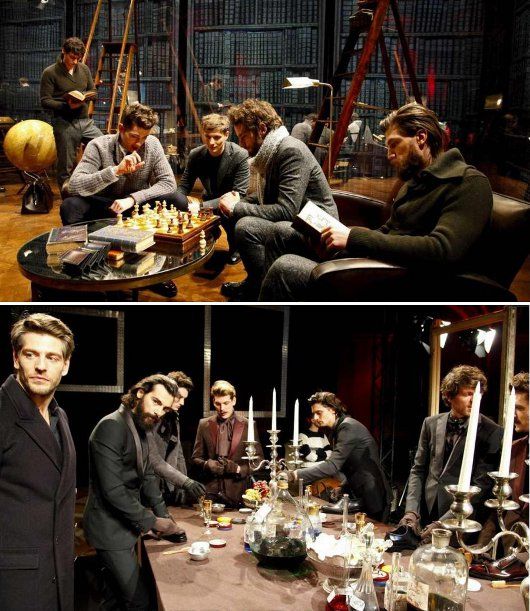 Right, I told you about the Autumn/Winter'12 trends from the Milan and Paris Fashion Weeks. Here are bits and pieces which caught my fancy on my rummage through the lookbooks. Hope you like!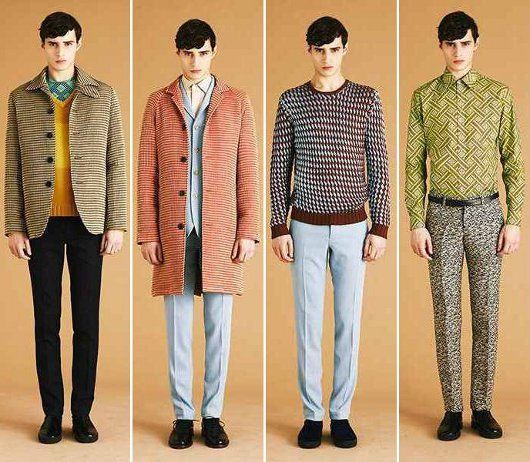 On the top of that list is the knitwear from Jonathan Saunders's first standalone menswear presentation. Actually, scrap that, I loved the entire collection. Every single item, rather 'piece', from this modish yet reasonable (who knew it was possible to be both?) collection. So much that I fancy some for myself! Inspired by the works of architect/furniture designer Charlotte Perrinand, it was a masterclass of colours and textures.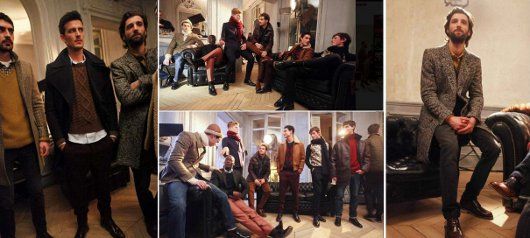 Another collection I loved in its entirety was ami, an up-and-coming French label. Founded and designed by Alexandre Mattiussi, it specialises in a fuss-free but elegant look, and the A/W'12 line was true to this hymn: infinitely wearable and shorn of any trend references. Sounds like you? It's affordable, too. You can get it, wherever in the world you happen to be, from mr.porter.com (no, I don't work for Mr. P, tragically ‒ yet).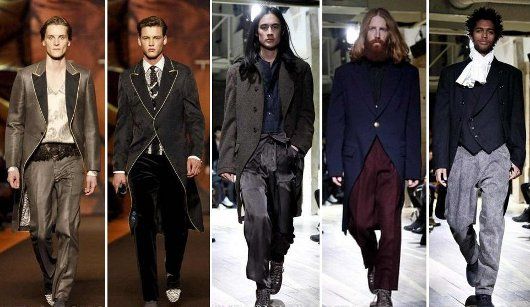 Tailcoats. Elegance epitomized, yet criminally underused. Which is why I loved the sightings of them, in a happy-go-lucky-state, on the runways of Etro and Yohji Yamamoto. Being a tramp at heart despite having my pulse in the luxury sector, I loved Yohji Yamamoto's exegesis of them the best.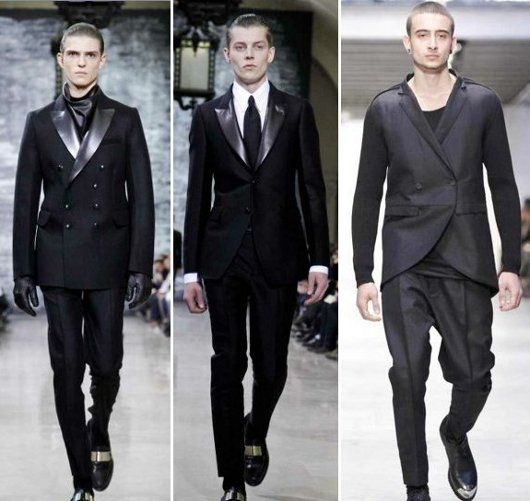 Rather fetching I found was Stefano Pilati's politic use of the ever tricky leather, to achieve contrast lapels. I loved the cheek of CoSTUME NATIONAL's Ennio Capasa, too. Just look at his spin on the double- (or, 1.5- ?) breasted jacket!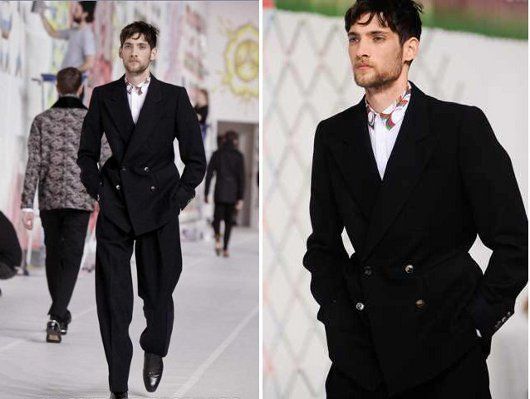 The pop of colour in the collar sends this look, from Dries Van Noten, from mundane to engaging. Clever stuff, as always, from Dries.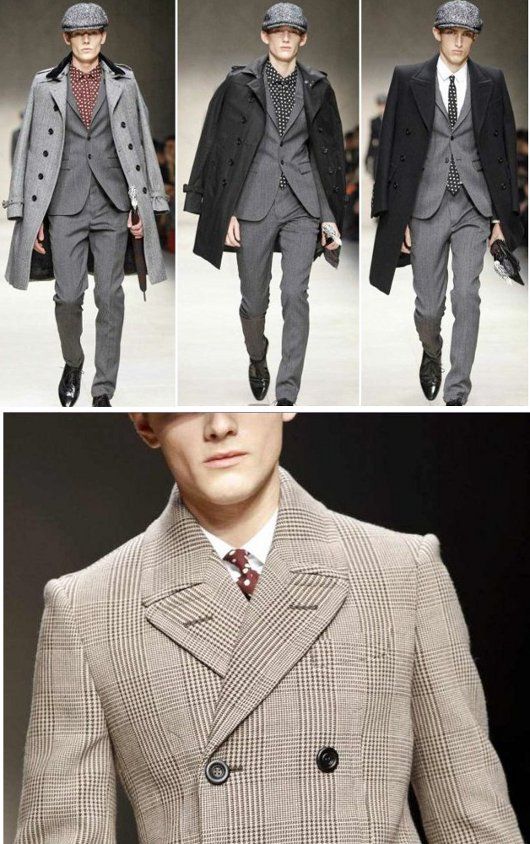 Christopher Bailey came up with yet another strong collection ‒ arguably the best of MFW ‒ for Burberry, of which the cameo by polka dots delighted me the most. A sprinkle of polka dots goes a long way in elevating a run-of-the-mill look, as shown by Christopher here. Do consider 🙂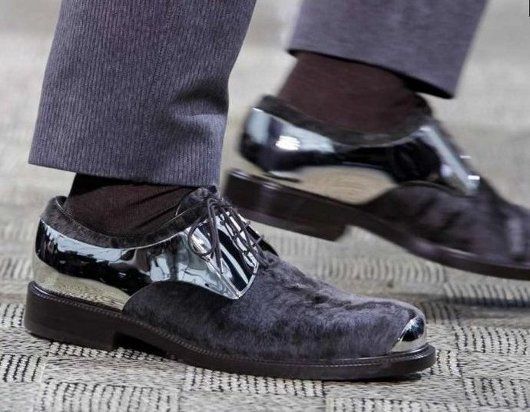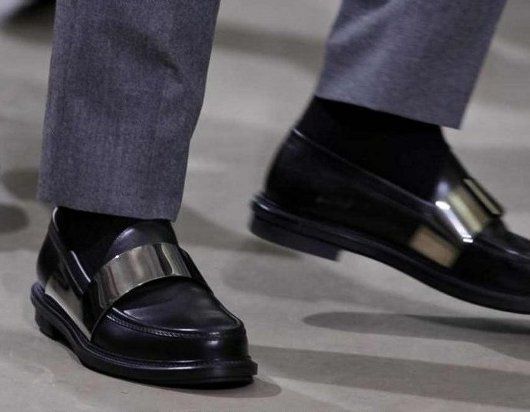 Metal bits on shoes were all the rage in the A/W'12 runways. Needless to further mention my weak spot for monk straps, but these shoes at Louis Vuitton and Yves Saint Laurent had me drooling too!
That's it from here. Next stop: New York… !