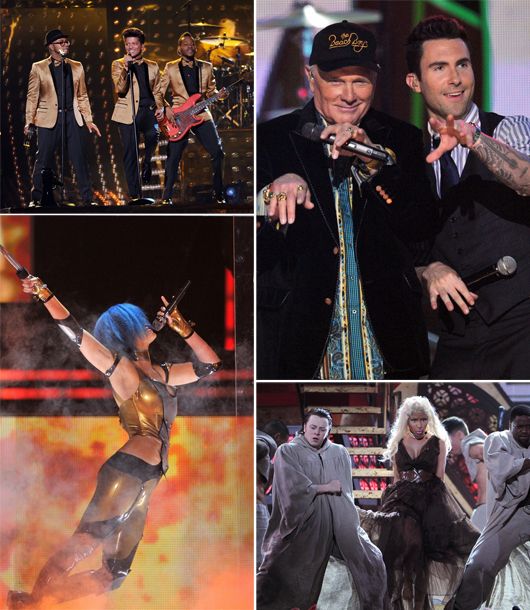 The women of music were under the fashion police eye recently, at the Grammy's 2012. Sadly I could only pick out a handful of well dressed ladies. Quite disappointed. But then again, nobody really looks to the Grammy's for fashion now, do they?
Psst! Big Congratulations to my favourite female artist, Adele, for winning a Grammy in all the 6 categories she was nominated for!
1. Rihanna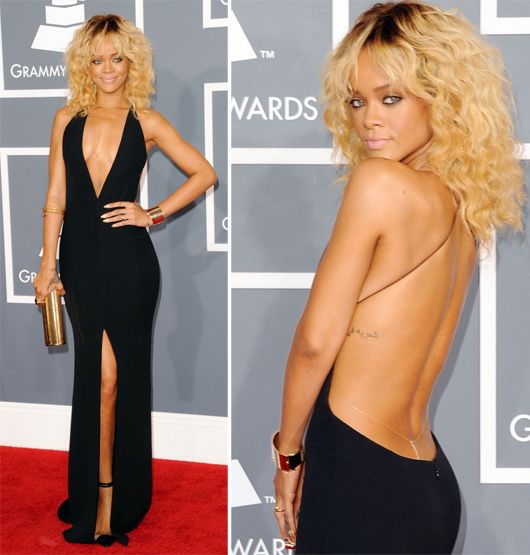 Rihanna, in all fairness, could never look bad. No matter what this 'good girl' wears, she has the body and the attitude to carry it off. She stuns in a ultra sexy Giorgio Armani gown that has a plunging neckline, and absolutely no back, I'm sure there was a whole lot of Hollywood tape being used. RiRi worked with the design team at Giorgio, especially to get this look for the Grammy's. Her inspiration? Michelle Pfeiffier in Scarface.
2. Katy Perry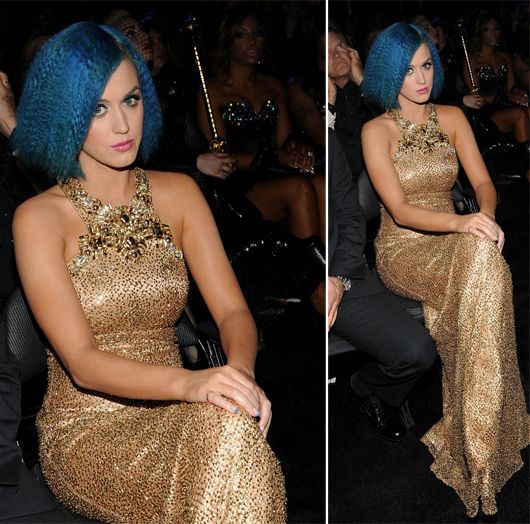 Katy Perry had abysmal choices on the red carpet and during her performace, but her last gold look, resembling the Grammy award, was my favourite. The gold Gucci dress, along with the chopped blue hair, is elegantly quirky at it's best, and we're sure feeling the love for this look.
3. Adele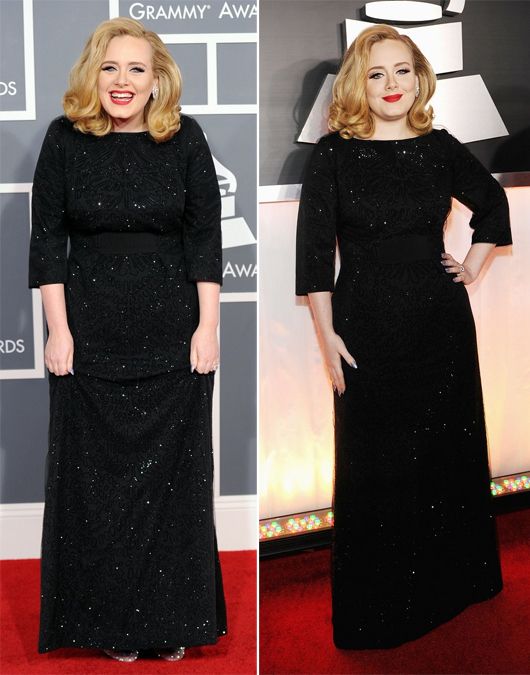 Classic glam in all it's shining glory – that was Ms. Adele's look for the night. The singer looked like a winner even before she recieved her 6 awards. This sequinned black Giorgio Armani gown, along with that Harry Winston (12.5 carat!!!) ring was a hit. Her recently lightened hair is a great change, and we can't help but wonder when this new blonde will put out a new album!
4. Kelly Osbourne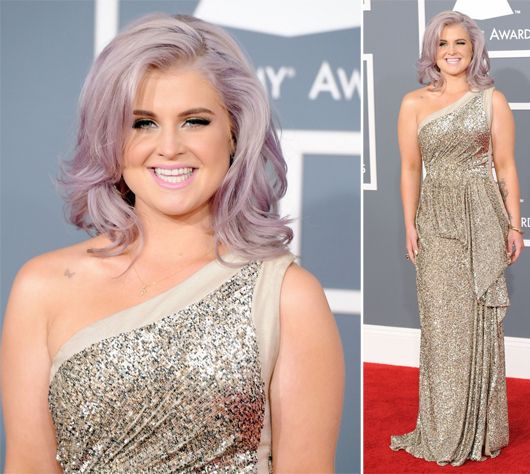 Head-to-toe gorgeousness!!! Kelly Osbourne really knows to make a red carpet appearance. This sequinned, draped Tony Ward gown, along with Pomellato jewellery, really looked incredible on the E! host. What really sets off the whole look and makes it her own, is the matching hair and lipstick combo. She always manages to pack in her youthful punk days, and we love that.
5. Taylor Swift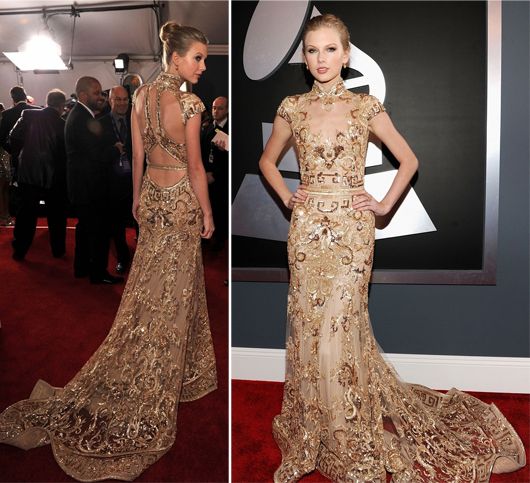 Although this Zuhair Murad dress makes Taylor Swift look way too old, on it's own (and probably on another person), it would have been a fashion moment. In all honesty, what really stole the show, was her barely there natural makeup; we love this back to basic approach to makeup and hope that it's one that will spark a trend amongst those her age in music and in Hollywood.