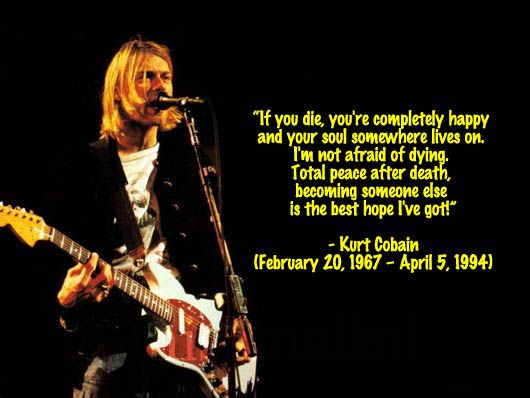 If the recent deaths of Amy Winehouse and Whitney Houston shocked the world, the untimely death of Kurt Cobain, the lead singer of the band Nirvana, was one of the most shocking from the music industry, in the last few years of the last century.
He was allegedly addicted to heroin and suffered from severe depression. This is probably what led him to shoot himself in the head! His body was found three days after he committed suicide, by an electrician who had come to install a security system in the house.
He too,  like many other famous stars before him, died at the age of twenty-seven.
Today is his forty-fifth birthday, and we hope that wherever his spirit now resides, he is finally a peace…