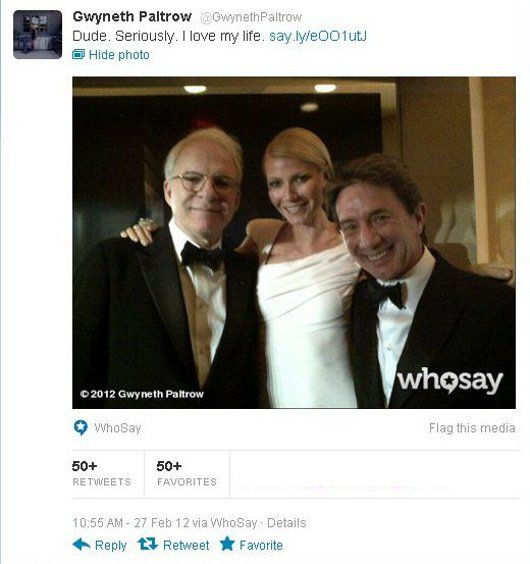 Yep, that's how she looked at the Oscars, in possibly the most beautiful white gown I've seen on anyone. It's from Tom Ford's (who's a God in fashion circles) highly confidential yet superlatively talked about Autumn/Winter '12 collection, after all! Click through to know all the deets 😀
Okay, by now, I suppose, I've made it abundantly clear ‒ that I'm hopelessly besotted with that man! There isn't, in my view, a better groomed, more elegant and handsome-looking man around (sorry R, I love you but he just about edges you here), and he wants his woman to look that way too.
Ever since he returned to fashion, his shows/presentations have been shrouded with secrecy. For his A/W '12 collection, he took it one step further: he held a presentation at his London showroom, during the London Fashion Week, on the 19th of February, but didn't list it in the LFW schedule. He sent out private appointments to a select group of editors and buyers; and every half hour, from 8 am to 6 pm, to a group of 4, like a couturier of yore, he presented the 25-piece collection, explaining each look from head to toe. As always, pictures or reviews of the collection were legally forbidden.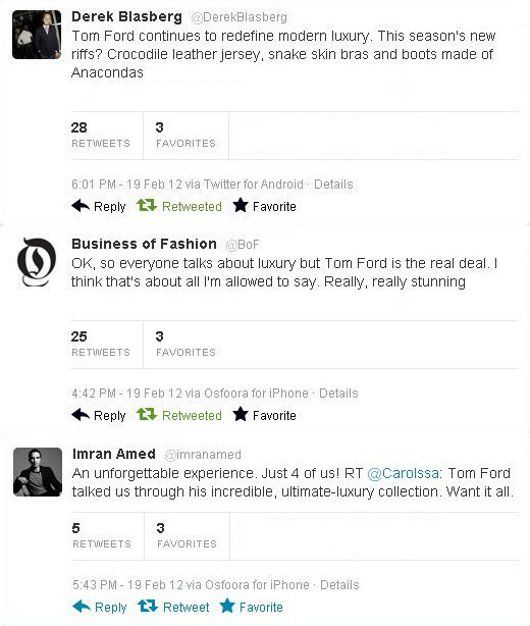 Those lucky few who bore witness to the collection, couldn't stop raving. Being a geek by nature, I scoured for every piece of info that was out there. From what I gathered, the collection was mostly in red and black ‒ with one draped languid white column dress, which also happened to be his favourite. "This is my favourite dress because it's so simple," he said to Independent's Susannah Frankel. Vogue UK predicted that this said dress, with "plenty of Forties siren appeal about it", would make it to the Oscars, on someone…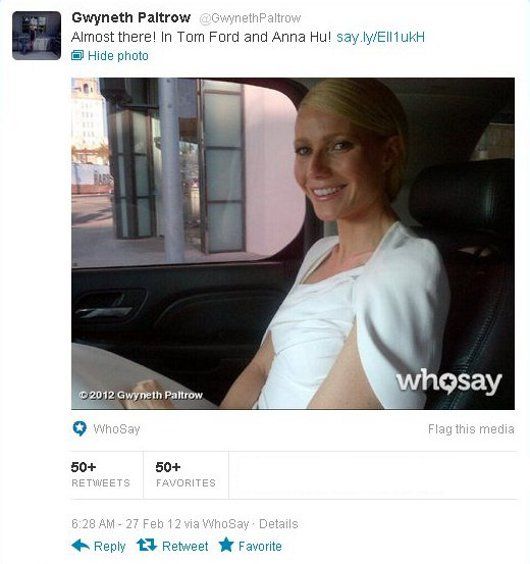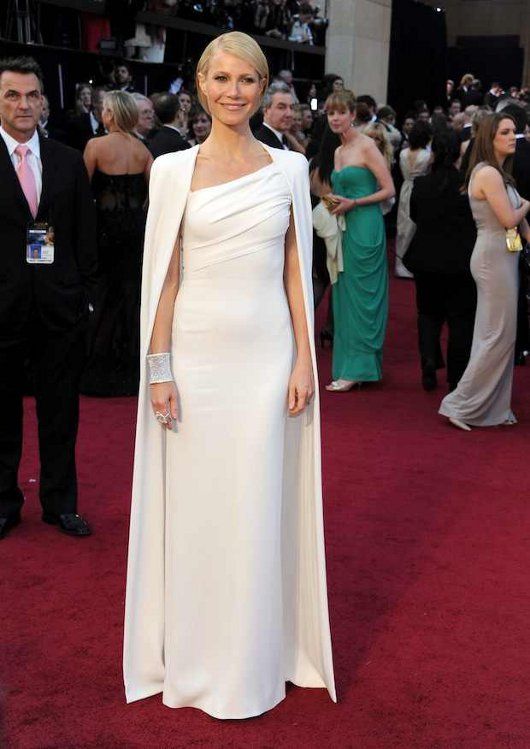 …and that someone turned out to be the goop priestess! And how ethereal she looked in that dress, and Anna Hu Haute Joaillerie ‒ don't you agree? (Well, Team MissMalini's Sue
sort of
agrees…) She told Louise Roe, the E! presenter, that this was the only dress she tried, and who can blame her for forfeiting the idea of shopping around after THAT?  She took off the cape, when she came on stage with Robert Downey Jr. to present the Best Documentary award, but she still looked stellar. Do you think, after this, capes will well and truly become the outerwear of choice, come autumn?
P.S.: If I was excited to see the pics before, now, I'm beyond excited! Also, looking forward to the goop newsletter on Oscars.