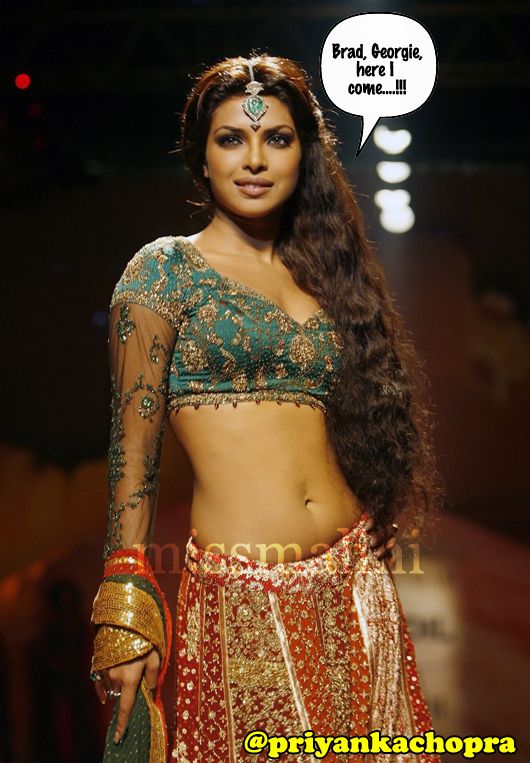 She's hung-out with Gerard Butler (and has even been linked-up to the Hollywood hottie) but now, Priyanka Chopra might just bump into the Brad Pitt and George Clooney in the hallways of Creative Artist's Agency (CAA), a Hollywood talent management company.
News reports have it that Priyanka has signed up with CAA because of the big music album deal she has signed with Universal, and also because of being successfully involved with films like Don-2 and Agneepath.
Some of the other bigger names who CAA manages include Will Smith, Meryl Streep and Reese Witherspoon.
Priyanka will be their first client from Bollywood although, reportedly, a number of stars have wanted to sign up with them, but were never accepted!