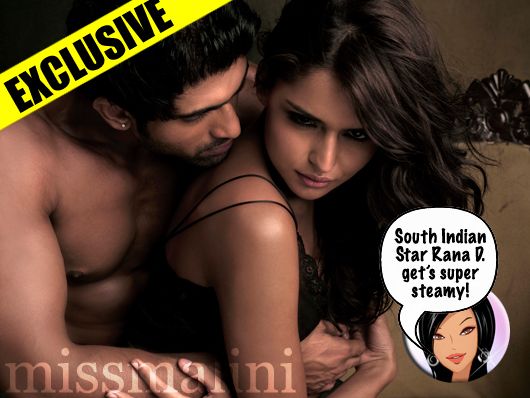 We all know Rana Daggubati has a hot bod. Agreed? Now the tall dark and handsome actor from the South will do a steamy love scene with Nathalia Kaur (who just did an item song for Ramgopal Varma's Department.) And we have pictures! Exclusive pictures! Wanna see?
Oh and Mom & Dad, these aren't exactly PG 13 so parental guidance is advised.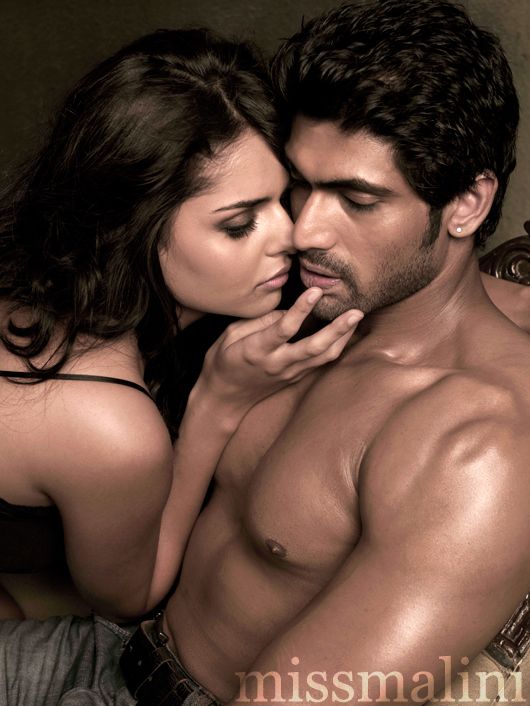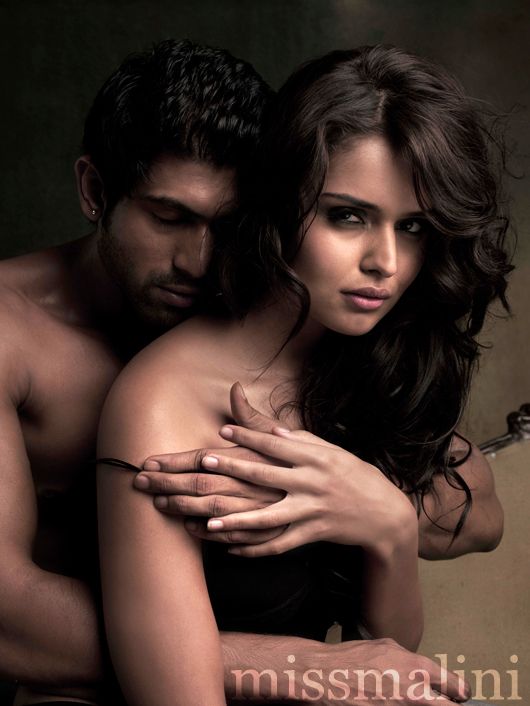 Psst! Ramu was so impressed with Nathalia that he's decided to cast her in a lead role opposite Rana Daggubati in his next yet untitled action love story. The film will be shot entirely abroad at exotic locales, and um… from these pictures I'm guessing there will be all sorts of action involved!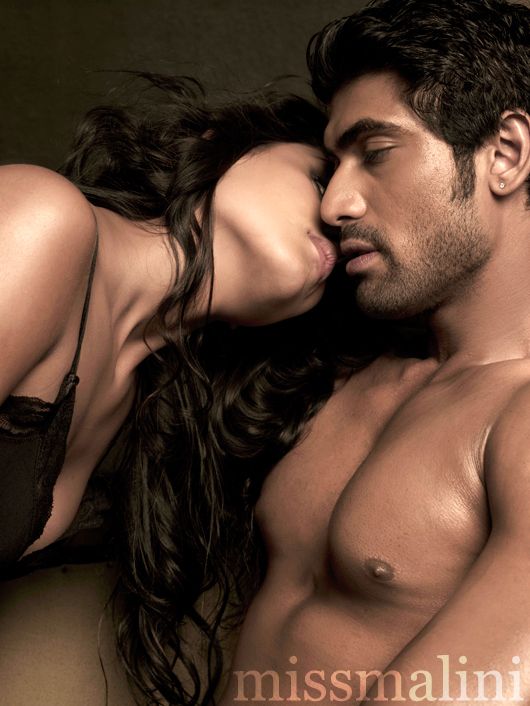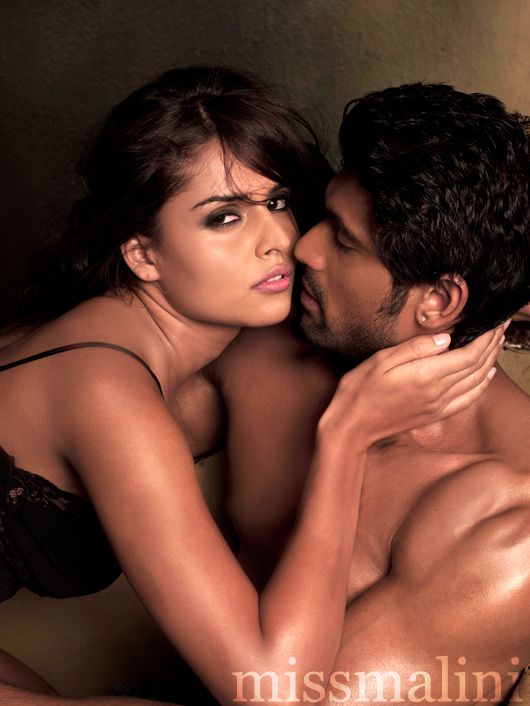 That's What She Said: I wonder what ex-girlfriend Bipasha Basu thinks of Miss Kaur? (Or perhaps she doesn't!)