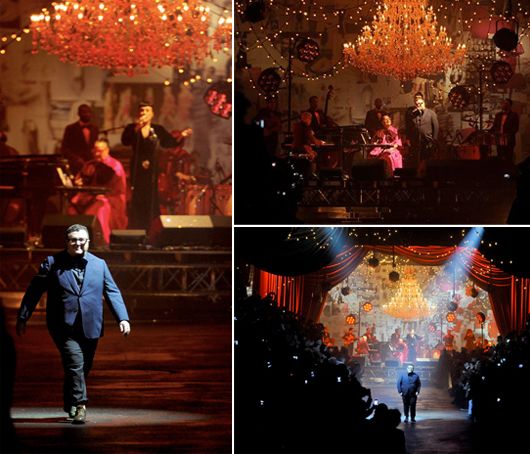 Alber Elbaz by no means had it easy in the fashion industry, but this last show dispelled all those past nightmares. Alber has brought the oomph back to Lanvin with collection after collection of absolute brilliance and sensuality that we women can't get enough of. The show ended with a celebration, quite literally, when a band came out and started to play. What better way to remember the ten years of Alber's Lanvin than a spectacular show and an after party?
What Elber does best with the house of Lanvin is, through all that celebration of fashion and joie de vivre, retain a depth that comes from those dark days of his past hardships. Tim Blanks says it best: "His ten years at Lanvin have given women a license to dress up, get down." This was so evident from his front row, which featured women like Jessica Alba, Anna Dello Russo, Dita Von Tesse and Tilda Swinton (all of whom have different dress styles yet still love Lanvin).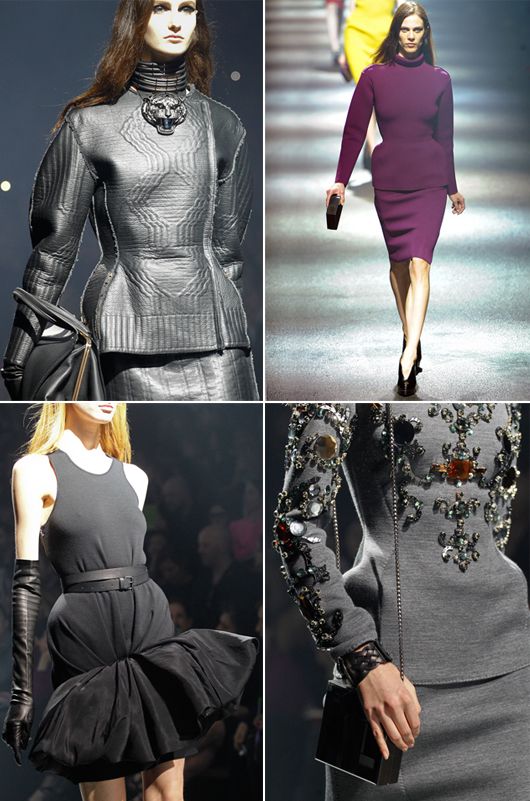 Lanvin's recent fall 2012 ready-to-wear collection is all set to reshape women's body in tantalizing ways. In particular, his hip enhancing looks are the most stunning. I love how even thin waists are made to look voluptuous, providing that stunning womanly shape which we should all be proud off (why do we try to ape models who have no curves?!) Draped into soft ruffles, the heavy knit jersey fabrics dance off necklines and erogenous zones to make them even more appealing.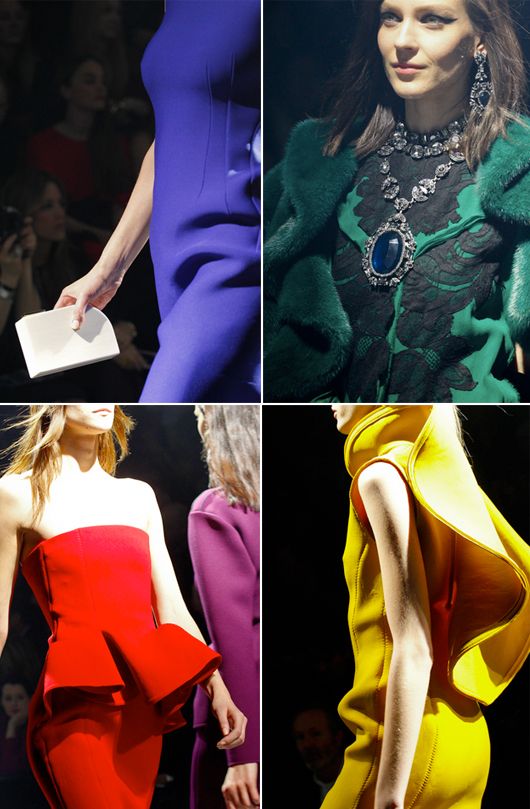 Lanvin's use of rich colours along with his magic hands with respect to volume really left the clothes looking like pieces of art. The ruffles and chunky embellishments lent to the appeal of the whole collection, winning him a standing ovation. We can only imagine what Alber has in store for the next 10 years; what an incredible journey to be a part of!