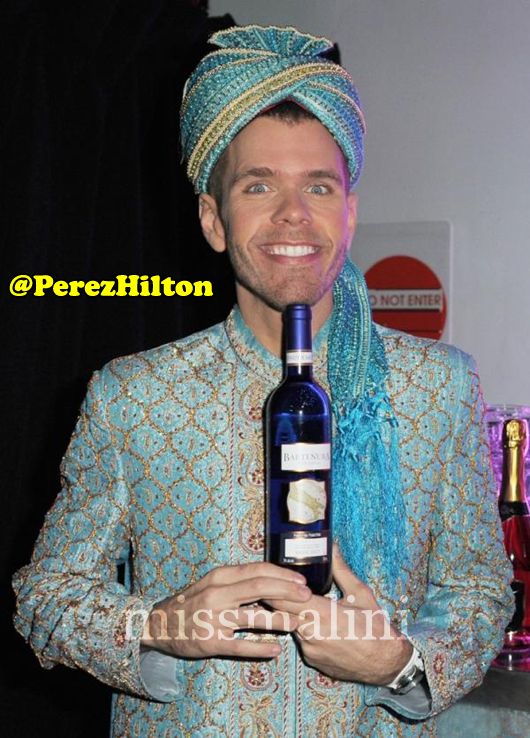 Celebrity Blogger Perez Hilton obviously soaked in his holiday in India in December last year. Why else would he choose to wear a blue and gold sherwani with a matching turban for his birthday party on Saturday night?
Celled the Mad Hatter Party (MissMalini did one too, last year), some of the biggest names in the entertainment world turned up to party with Perez. Among them were Dita Von Teese, Kim Kardashian, Tom Felton, Kendra Wilkinson (Playboy bunny and reality show star) and the Backstreet Boys – who incidentally performed for him as well!
Here's wishing Perez a belated Happy Birthday from Team MissMalini!