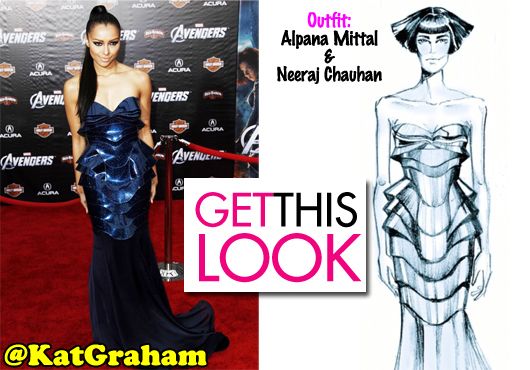 The star-studded premiere of The Avengers in Hollywood, over the weekend, saw a couple of Indian fashion designers on the Red Carpet. Not in person, unfortunately, but  on the stunning figure of singer and actor, Kat Graham.
The Vampire Diaries star wore a futuristic gown by designers Alpana Mittal and Neeraj Chauhan (of Alpana & Neeraj) from their Autumn 2012 collection.
The spectacular space-age design is molded from plastic over a crystal-dusted sheet!
Like?