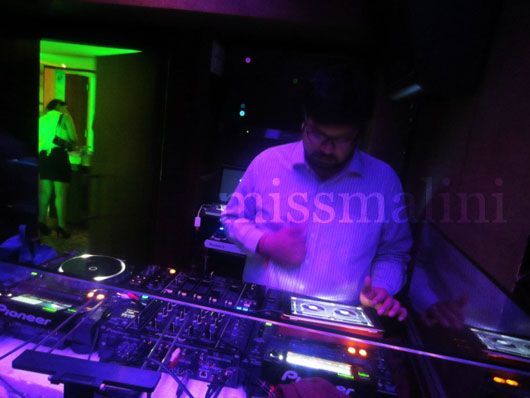 If like us you're craving more hip hop on the Mumbai party scene, make your way to Tote this Friday (April 20th) night for some of the best beats you'll hear anywhere in town. DJ KZK – who has previously collaborated and produced with top artists such as Snoop Dogg, Kanye West and John Legend – will be playing a special set that's sure to keep you bumping all night. We asked him to share the top 10 tracks from his playlist for tomorrow, and here's a small sampling of what he'll be spitting out:
PS: Ladies, Tote's throwing out unlimited exotic cocktails from 9-11pm, so make sure you get there before the well dries up!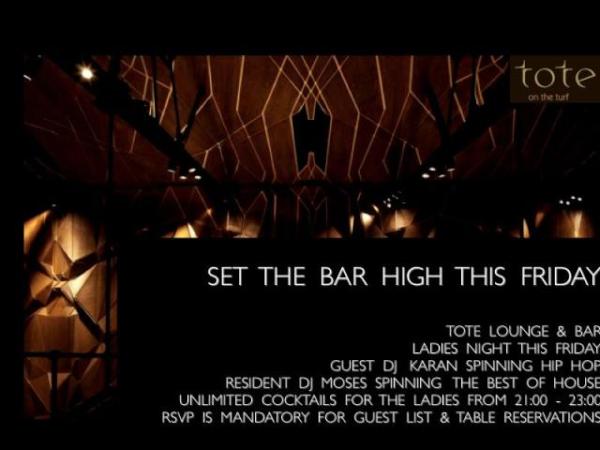 1) Dr. Dre – Still D.R.E. ft. Snoop Dogg
While Snoop Dogg raps on this track with Dre, several other rappers also appeared on his 2001 album, including Dre's protégé Eminem.
With this track, Dre emphatically declared that he was back to dominate the hip hop scene. He wasn't kidding. The song's song is often credited as his best produced track and is definitely one of his most memorable.
2) Wiz Khalifa – Black And Yellow
Cameron Jibril Thomaz, better known by his stage name Wiz Khalifa, is an American rapper based in Pittsburgh. His stage name is derived from the words khalifa, an Arabic word meaning "successor", and wisdom, which was shortened to Wiz when Khalifa was fifteen.
Khalifa released the mixtape, Kush and Orange Juice as a free download in April 2010. Thanks to Khalifa's devoted grassroots fan base, the mixtape became the #1 trending topic on Twitter with the hash tag #kushandorangejuice, and "Kush and Orange Juice download" ranked #1 on Google's hot search trends.
3) Kanye West – Gold Digger ft. Jamie Foxx
This global hit samples the 1954 Ray Charles classic I Got A Woman. But unlike Gold Digger, Charles actually sings about a woman who treats him right, so much so that she even gives him money when he needs it. Jamie Foxx intros the song by channeling Charles but he changes the lyrics to "She takes my money when I'm in need."
When West sings about a football player you can see "Any given Sunday," he's paying homage to a movie Foxx starred in with that title.
4) Snoop Dogg – Drop It Like It's Hot ft. Pharrell Williams
This video shows Snoop Dogg doing the Crip Walk in the very beginning and end.
Jay-Z did a remake of this song where he mentions R. Kelly, telling Kelly to take the lawsuit he filed against him and, you guessed it, "drop it like it's hot."
5) Black Sheep – This or That
Did you know? Black Sheep was the first hip-hop act to appear on The Tonight Show with Jay Leno after the departure of Johnny Carson.
6) Jay Z – 99 Problems
The video was shot in black-and-white and contains a controversial scene at the end where Jay-Z is gunned down. MTV played the video, but with an introduction by Jay-Z explaining that the scene depicted the "death" of Jay-Z, and the "rebirth" of Shawn Carter (his real name).
By the time this video came out in 2004 though, Jay-Z had hardly "died". He was involved in various projects, including a clothing line, a vodka and of course his duties as a music mogul. Not to mention this was also around the time he started dating Beyoncé.
7) Dr. Dre – The Next Episode ft. Snoop Dogg, Kurupt, Nate Dogg
The Next Episode is the second most downloaded song by Dr. Dre on iTunes.
A version dubbed by The Game as a diss towards 50 Cent was released in 2005.
8) Talib Kweli – Get By
Produced by Kanye West, Kweli samples Nina Simone's Sinnerman in this sizzling track. Kanye West often uses bits of older songs in the tracks he produces.
Kweli used to be a Five-Percenter (member of The Nation of Gods and Earths), which had an influence on him earlier in his life and continues to do so. However, he no longer subscribes to any particular religion.
9) The Roots – The Seed (2.0) ft. Cody ChesnuTT
This is a reworking of an original recording, The Seed, by Cody ChestnuTT, who is a featured vocalist on this track. It appeared on his 2002 debut album Headphone Masterpiece, which he recorded in his bedroom. This version with The Roots is much more polished.
10) 2Pac – California Love
Tupac's anthem is a celebration of California's West Coast hip hop lifestyle. Tupac and Dre rap about the activity and creativity they constantly encounter, but also warn about the gang violence, crime and social ills which often accompanied them. Sadly, the lifestyle Tupac raps about in this song caught up with him, as he was gunned down the following year.
Tupac said in Rolling Stone seven months before he was shot, that he didn't want this song to be about violence –  "I want it to be about money."