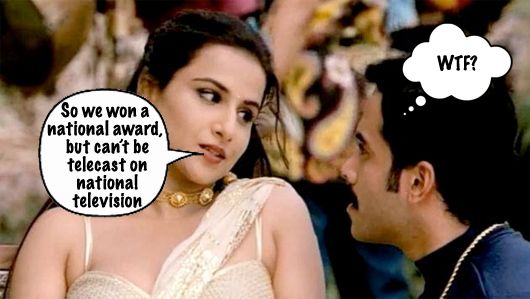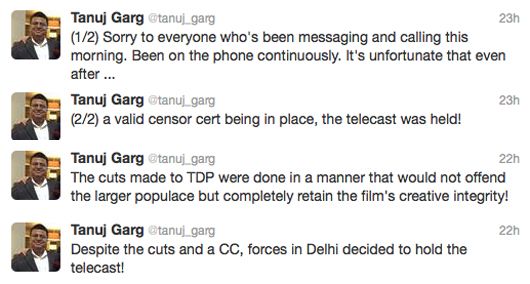 If you, like me, were settling down on your couch at noon yesterday to watch The Dirty Picture's first telecast on television, you were probably disappointed when the channel didn't air it at all! What was the reason behind that – and what did the celebrities have to say about it?
Several celebrities showed their outrage over the stalled telecast on Twitter:




Even though The Dirty Picture underwent around 58 cuts to make it "suitable" for television airing, at the last minute the channel displayed a message saying: "For unavoidable reasons we regret to inform The Dirty Picture will not be telecast today. Any inconvenience caused is deeply regretted." Turns out, the I&B Ministry intervened suddenly and stopped the broadcast, claiming that according to the Cable Network Act, the content was objectionable and could not be telecast. Apparently, they will only allow The Dirty Picture to be telecast post 11pm.
What do you think? Was The Dirty Picture's telecast being cancelled justified? Or is it a sign of double standards?