High Street Phoenix (at Phoenix Mills in Mumbai) in association with ArtOxygen, a Mumbai-based art organization specializing in urban art projects, recently presented celebrated artist Vibha Galhotra's installation, The Neo Monster in The Courtyard of the mall.
Galhotra's current work is a traveling public project that raises questions on the changing aesthetics of environment, politics and social structures affecting our cities and our daily lives. As a metaphor for excessive development, globalization, consumerism, Neo Monster takes the visual form of a gargantuan earth mover machine. The excessively large size of the work coupled with its sheer gold rubber casing is an attempt to deconstruct it into a toy, referring to how machines get mis-used in cities.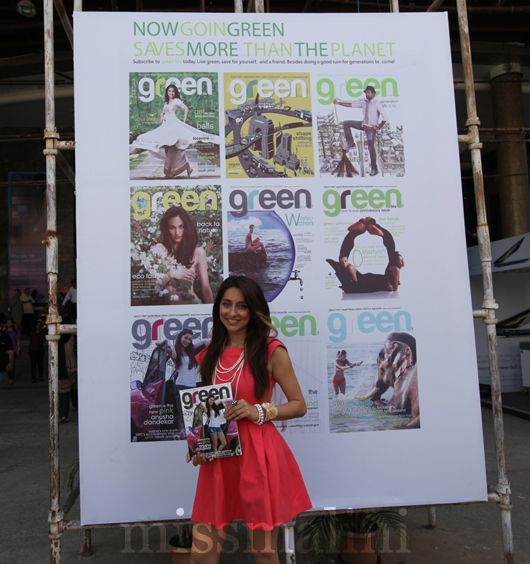 In addition to its scale, size and shine, Galhotra enhances the visual play by introducing visual images that the audience can peep into through a black box adjacent to the sculpture. The video portrays the destruction of a field and carries a complex layering shown via regression of the color scale – green to grey – thus highlighting the concretization of our environment.
Providing their support to this initiative which borders on the need for environmental conservation were ex models Anna Bredmeyer (Vice-President, Marketing, High Street Phoenix), and Lascelles Symons, designer Shaina NC and singer Anusha Dandekar.