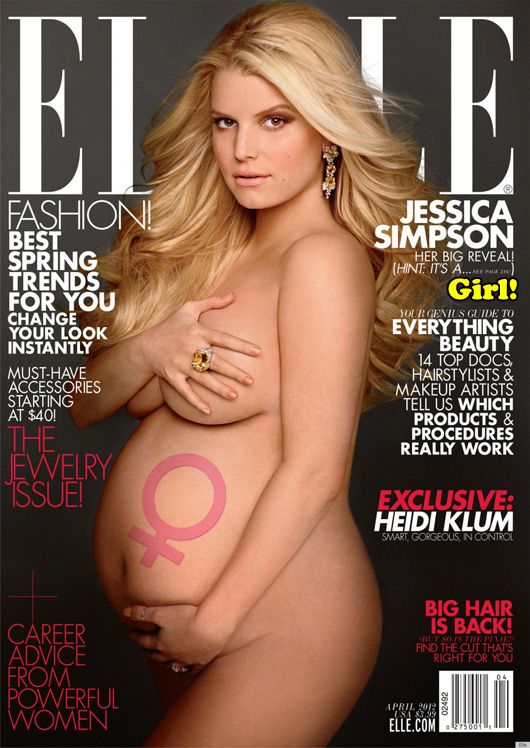 Congratulations Jessica Simpson on finally delivering that baby! Was I the only person who thought she had the longest pregnancy ever? Good God! Well, after a long time (roughly 9 months, I guess *lol*) she finally delivered her baby early Tuesday morning (May 1st).
Jessica delivered a baby whose name is Maxwell Drew Johnson and shared the following statement via her website by happily saying:
"Eric and I are elated to announce the birth of our baby girl, Maxwell Drew Johnson. We are grateful for all the love, support, and prayers we have received. This has been the greatest experience of our lives."
Reports indicate measuring 22 inches long, the baby girl weighed in at 9lbs and 13 oz! My goodness that is a heavy baby!
Congratulations guys! We're ecstatic, and cannot wait to see family pictures!!!