It was quite the party off the field as cricketers and cheerleaders from the IPL teams Delhi Daredevils and Royal Challengers Bangalore let it all hang loose at the Kingfisher Premium Livewire events in Delhi and Bangalore.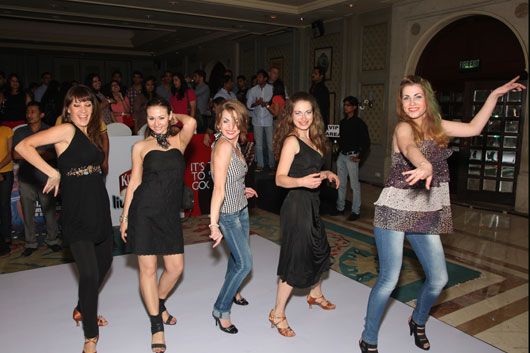 The squad from Delhi Daredevils – Andrew Russell, Morne Morkel, Aaron Finch – and Varun Aaron and Chris Gayle from Royal Challengers Bangalore turned DJs for a night and took to the console at ITC Maurya in Delhi and City Bar, UB City in Bangalore. The crowd went wild as the cricketers tried their hand at mixing popular tracks and were seen grooving to the tunes of their favourite cricket stars as they caught their icons in an all new avatar, off the field.
In Delhi, other members of the Delhi Daredevil team who joined the party included Gulam Bodi, Umesh Yadav, Manpreet Juneja and Sunny Gupta.
Andrew Russel was an absolute natural at the console, as he crooned along to popular Bollywood tracks, while Chris Gayle in Bangalore brought his own flavour of house to keep the crowds on their feet. Interestingly, fans in Delhi and Bangalore enjoyed both the parties through a live video link of both venues, giving them a memorable experience.
Now don't you wish you were there?