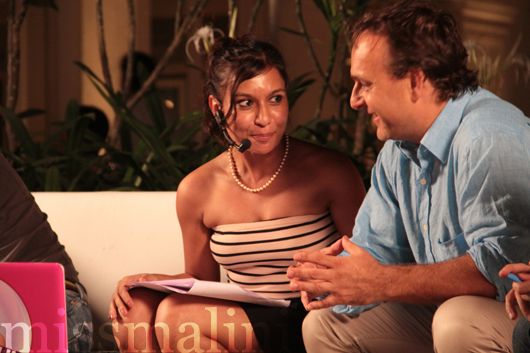 Last night was a super opportunity for cricket lovers to hobnob with their favourite cricket stars at Tote (in Mumbai) where our very own MissMalini dazzled as she hosted a very special Google+ Hangout, for the second time.
This particular event was organised by Sonny Caberwal of Sher Singh (India's first global lifestyle brand) to kick-off the #BEASPORT campaign, which benefits India's most impoverished children.
Sonny Caberwal invited his celebrity Brand Ambassadors – Lisa Haydon and Zaheer Khan – to lend their voices to the campaign. And if that was not enough, a number of other cricketers (especially from the Royal Challengers Bangalore IPL team) supported the cause, like Mohammad Kaif, Daniel Vettori, Yuvraj singh, Virat Kohli, Chris Gayle,  Muttiah Muralitharan, Andrew McDonald and Ab De Villiers.

#BEASPORT is a social media movement that is brings together top stars to help educate India's youth through style and sport. Apart from buying specially designed t'shirts by Sher Singh and designers Shantanu & Nikhil, you can also make a donation or simply watch a lovely video on YouTube.  Each view equals a donation of 1 rupee; 10 lakh views = 10 lakh donation to Magic Bus, an NGO that keeps children in school.
Magic Bus develops local community mentors who take children and youth living in poverty on the journey from childhood to livelihood.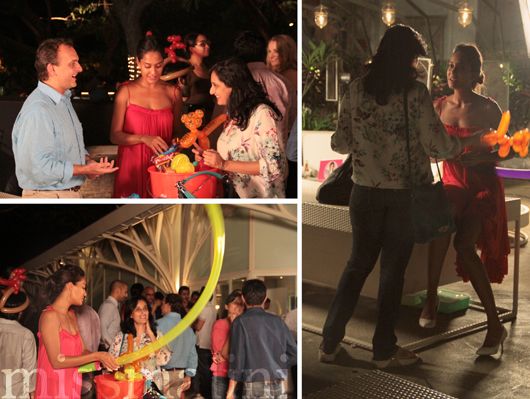 To add a bit of a fun element to the event, Lisa Haydon made balloon animals, headgear and accessories for guests to wear in innovative ways. Director Ruchi Narain chose a tiger while MissMalini wore a flower around her wrist.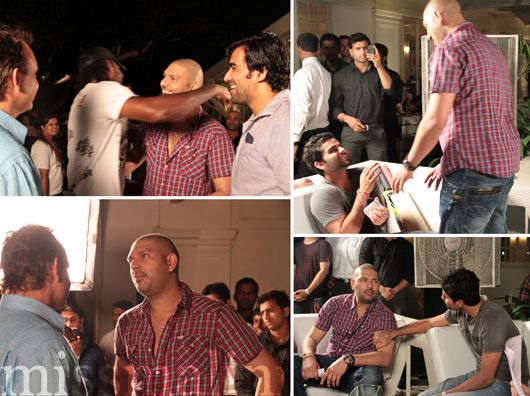 When all the cricketers finally arrived, they sat around a specially created area in the courtyard of Tote and fielded questions from bright-eyed children who are taken care of by Magic Bus. Even the Mentor's of the children (who were formerly students of Magic Bus) had a tete-a-tete with the sports stars on creating more awareness about the issue. Of course, MissMalini played the super hostess and led the flow of conversation effortless and witty.
Here are a few snapshots of all the action: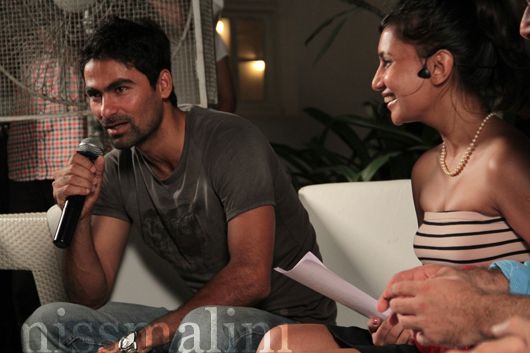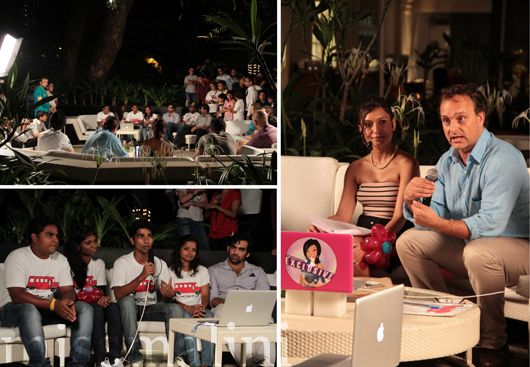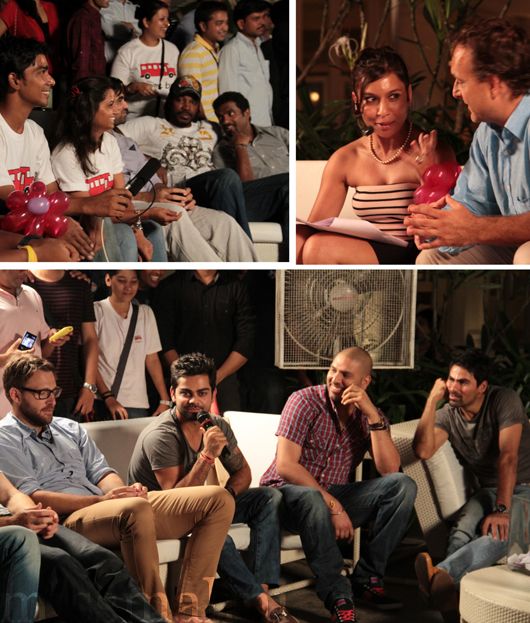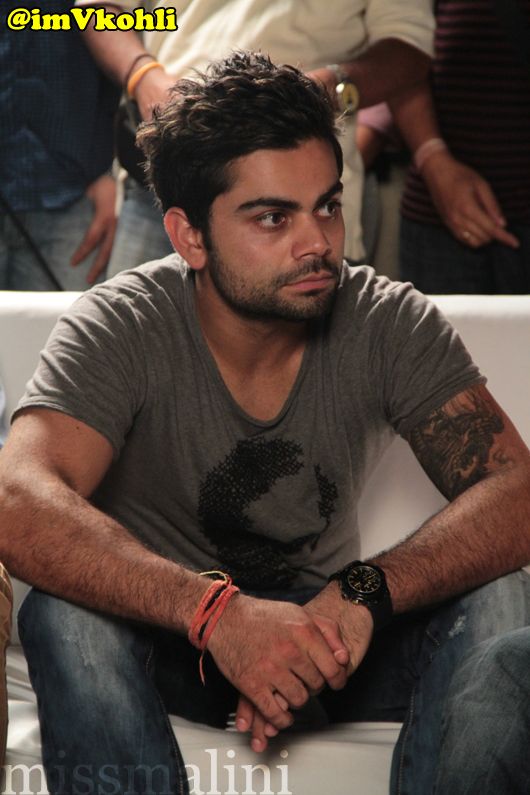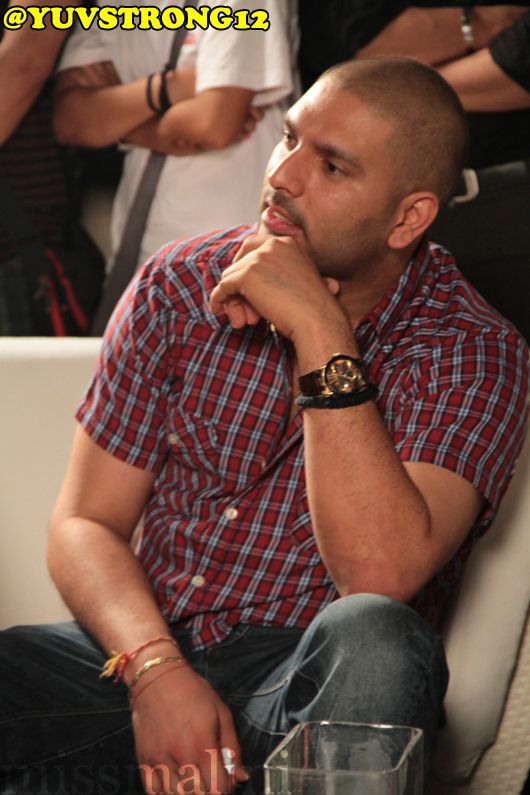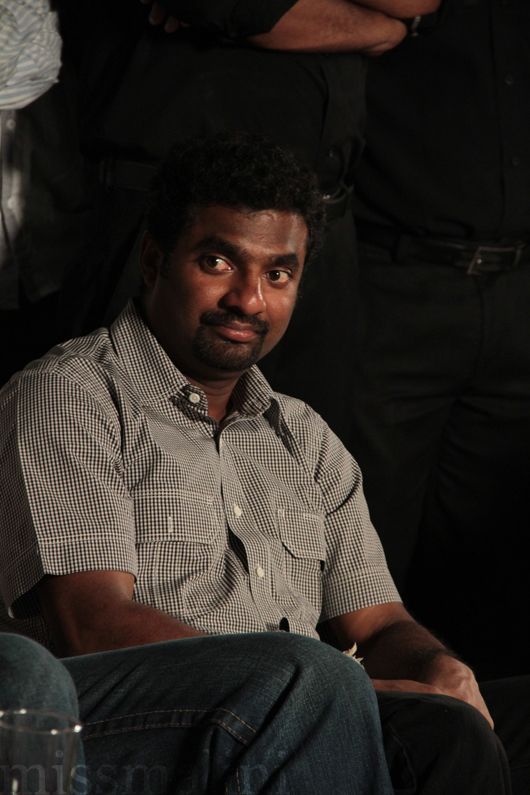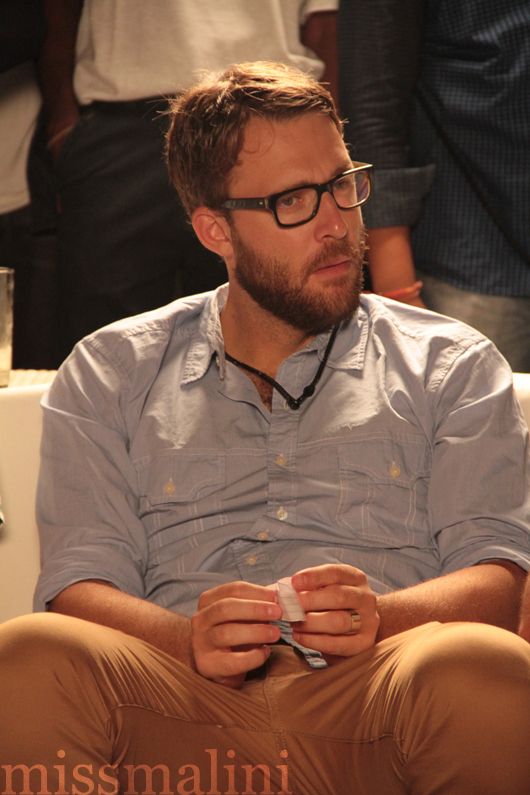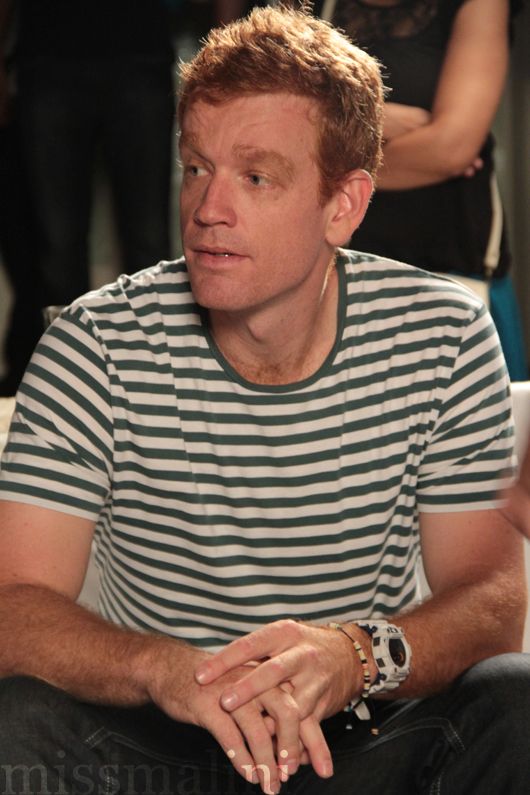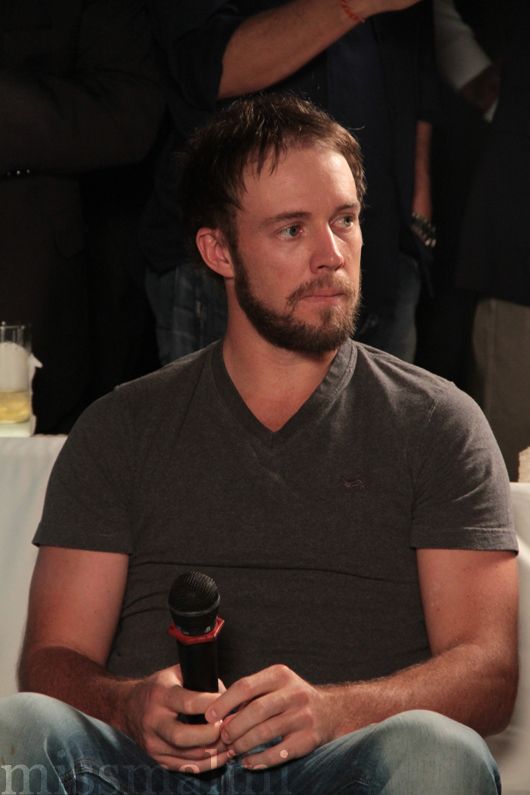 The formal interaction was then followed by an intimate gathering over drinks and bites at Tote itself, where a number of celebrities and friends of the organizers came to support the cause. Among them were Siddhartha Mallya (of Royal Challengers Bangalore), designer Payal Kothari, Milena Rascovic, Tanaaz Bhatia and actor Ashwin Mushran with wife Rebecca.
Check out these pix: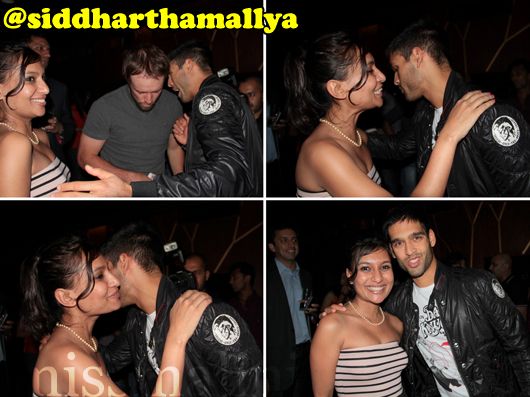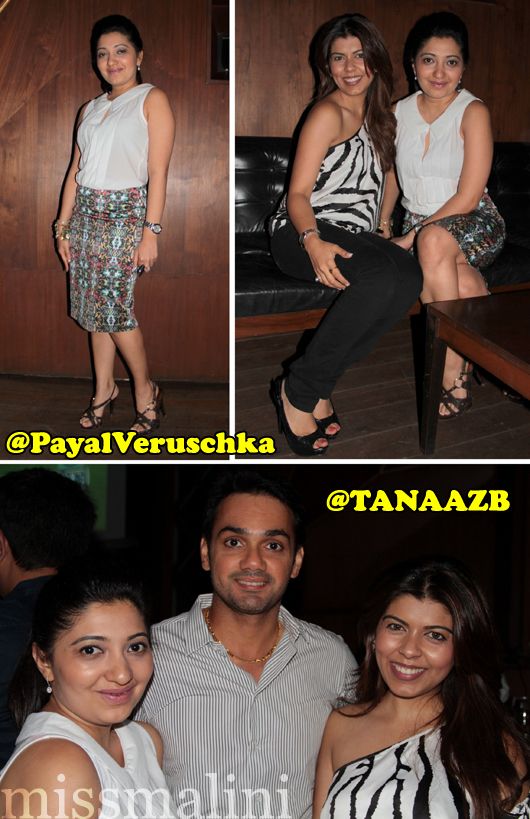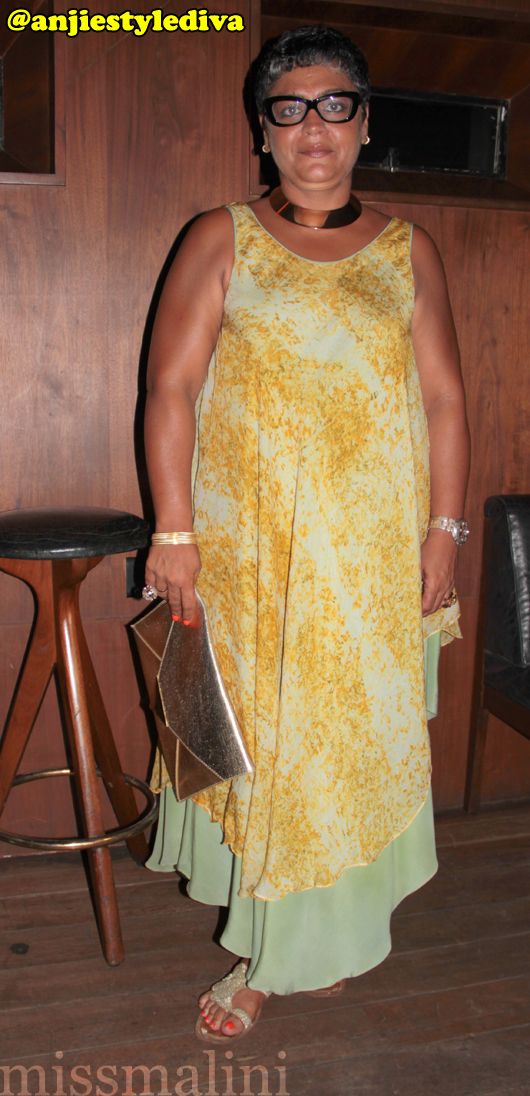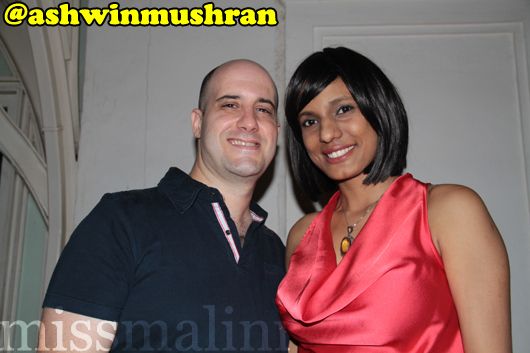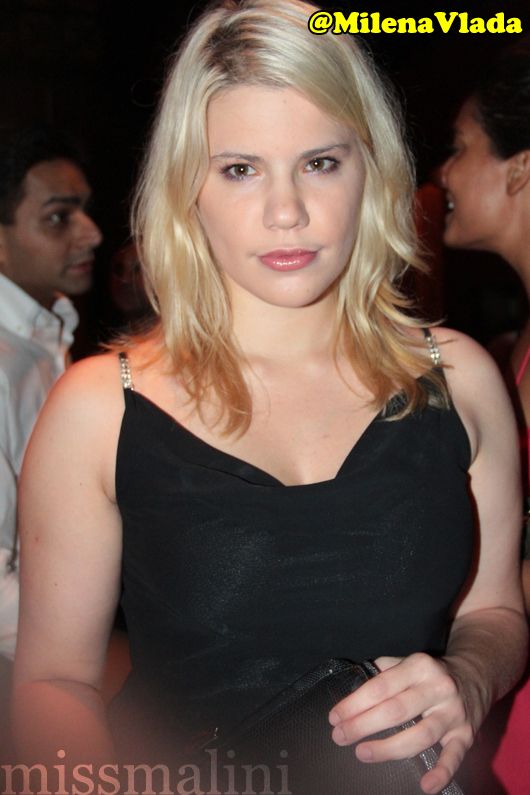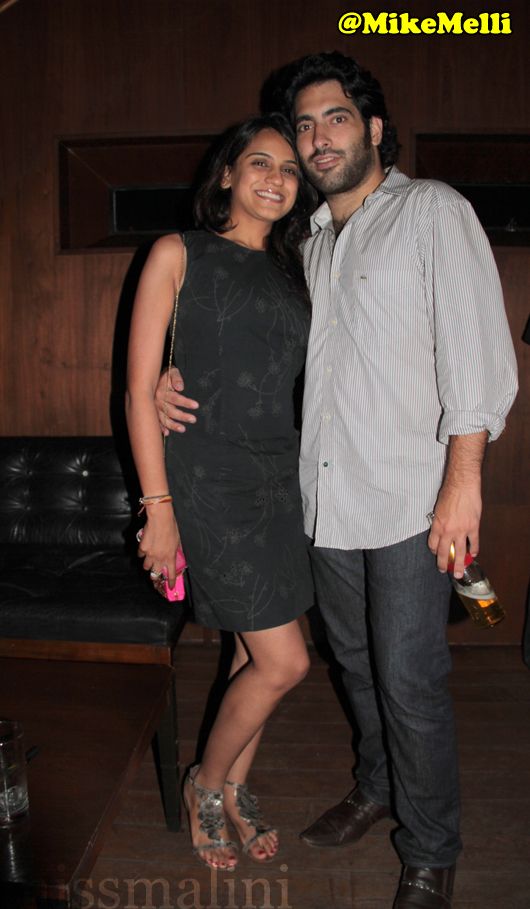 So don't forget to #BEASPORT and do your bit by supporting this cause!
website: www.beasportcampaign.com
Facebook Like! Be A Sport
Twitter: @BeASport2012 | #BeASport
Photos: Kartik Rathod for MissMalini