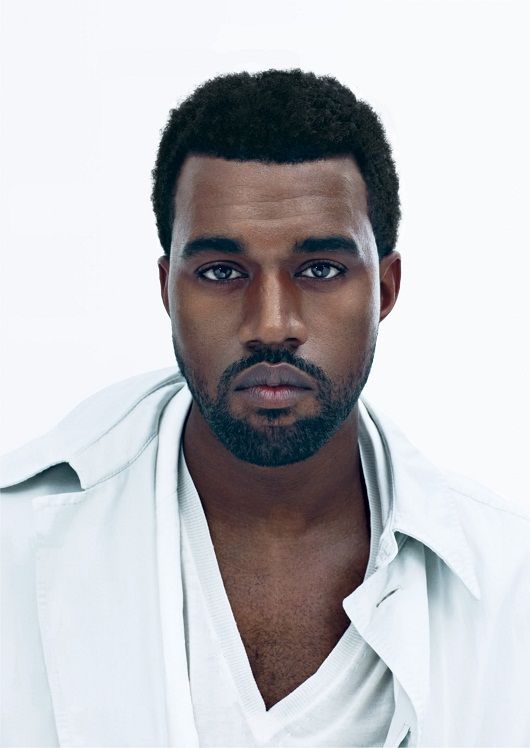 You may not have to watch the throne when Kanye West comes around anymore, but you better watch what you're wearing! Yes, Kanye was caught with his pants down not too long ago causing an epic fashion fail, but that doesn't mean the rumoured other half of Kim Kardashian isn't ready to drop some fashion dos and don'ts!
The quixotic rapper decided to take up the role of fashion critic this weekend, and went on a Twitter rant, and man… I feel so sorry for these people he was tweeting about because he happened to tear their wardrobes apart as he was passing them in his car. Check it out below: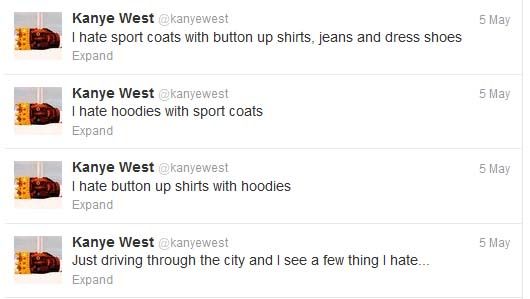 But of course! The rapper, who debuted his own clothing line in a star-studded show in Paris last fall, has NEVER been one to keep his mouth shut about his opinions (cue in Taylor Swift).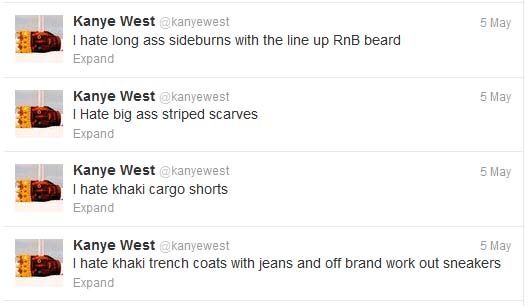 Any guesses on how far he traveled to see all of these fashion fails? He tweets: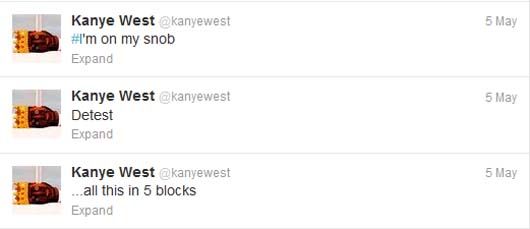 Jeez…and we thought Joan Rivers from E!'s Fashion Police was hard to please!