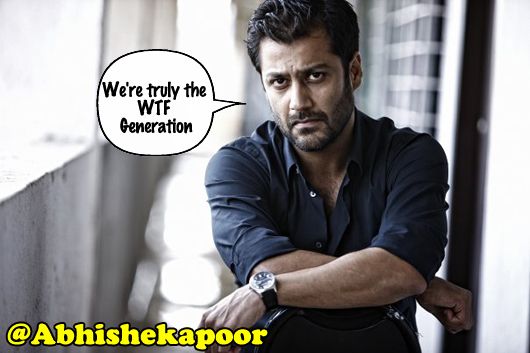 The last time Rock On director Abhishek Kapoor said something from his heart which we blogged, it became a raging debate – one that's still on btw (and we loved that).
This time around, he drops another interesting gem on Twitter:

As hilarious as that sounds, do you agree: Are we truly the W.T.F Generation?
Get commenting below…..