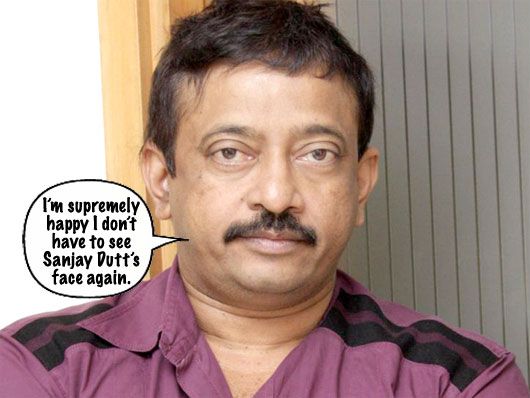 Ram Gopal Varma can always be counted on for a little Twitter drama, and he delivers yet again by a posting a series of tweets about Sanjay Dutt and his experience working with him for Department.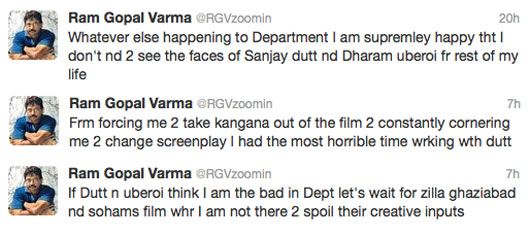 Sanjay said he's been working in the industry for 30+ years, so he knows which cameras are suitable and which aren't. He may have a point there, considering one of the main criticisms of Department was the camera work. In any case, Sanju has already said he's not so sure he wants to work with RGV again, so I guess they don't have to worry about crossing each other's paths in the future!
What do you think – is this just RGV being bitter, or is he justified in complaining about Sanjay Dutt's involvement?