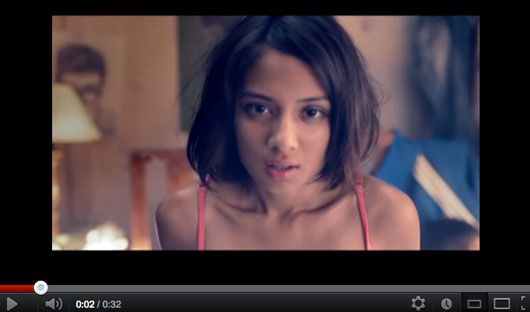 You've seen this Fastrack ad on TV right? So I actually think it's a really cool ad, the music's fab, the editing is slick the girl is cute but er… a little too jail bait looking no? Now I'm sure the actress playing the girl is probably over 18 and all but I've been struggling with what about this ad makes me cringe and I'm pretty sure it's that she looks like she's 14. Call me old-fashioned I guess… but what do you think?
PS. The song in the ad is called Short Skirt Long Jacket by Cake which I love and first discovered thanks to Juhi Pande and friends on pirate radio here's the video 🙂
Oh and the other Cake song I LOVE is Love You Madly, check it out!