After the phenomenal success of The Dirty Picture and Kahaani, Vidya Balan has become the toast of the nation. The National Award that she received this year was just another feather in her cap. All these numerous awards she's winning this year are a wonderful recognition of her awe-inspiring talent and her passion for her art.
I was at the Trident Hotel for a Namaste America event to felicitate this gorgeous diva and her contribution to Indian cinema. Personally, I believe Vidya has redefined beauty and stardom for the women of our generation with path-breaking performances in No One Killed Jessica, Kahaani, Paa, Parineeta and ofcourse The Dirty Picture which no other actor could ever pull off with such conviction.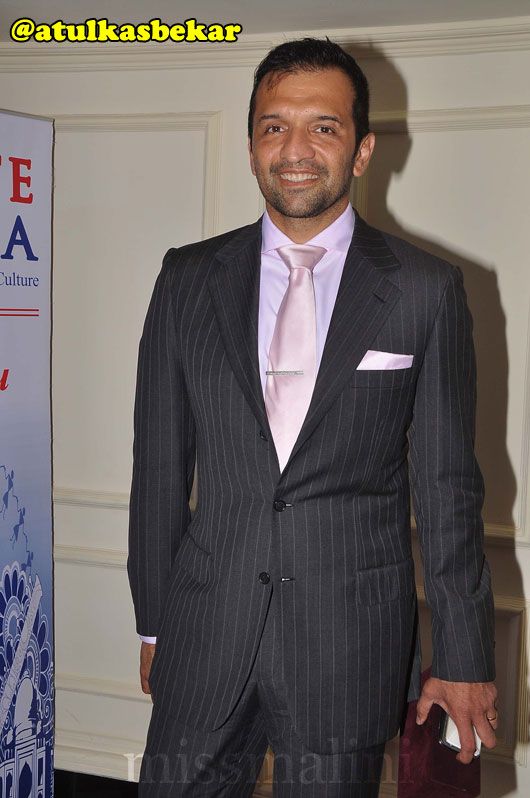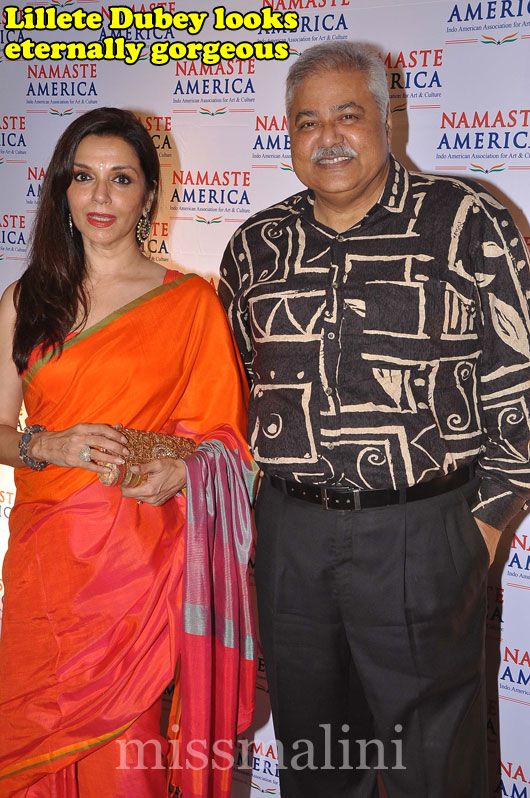 Namaste America is an organization which promotes cultural ties between India and America. They've had Vidya as a member for many years now and they are super proud of how she has become the most powerful and successful movie stars around in a very short span of time.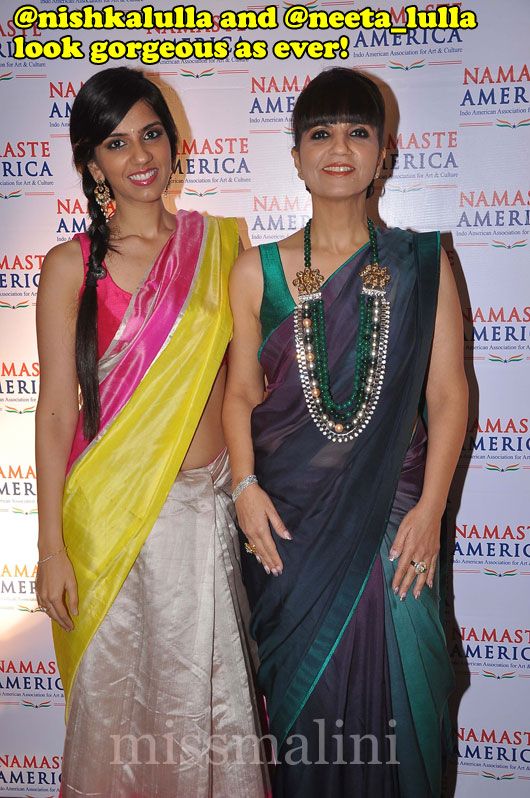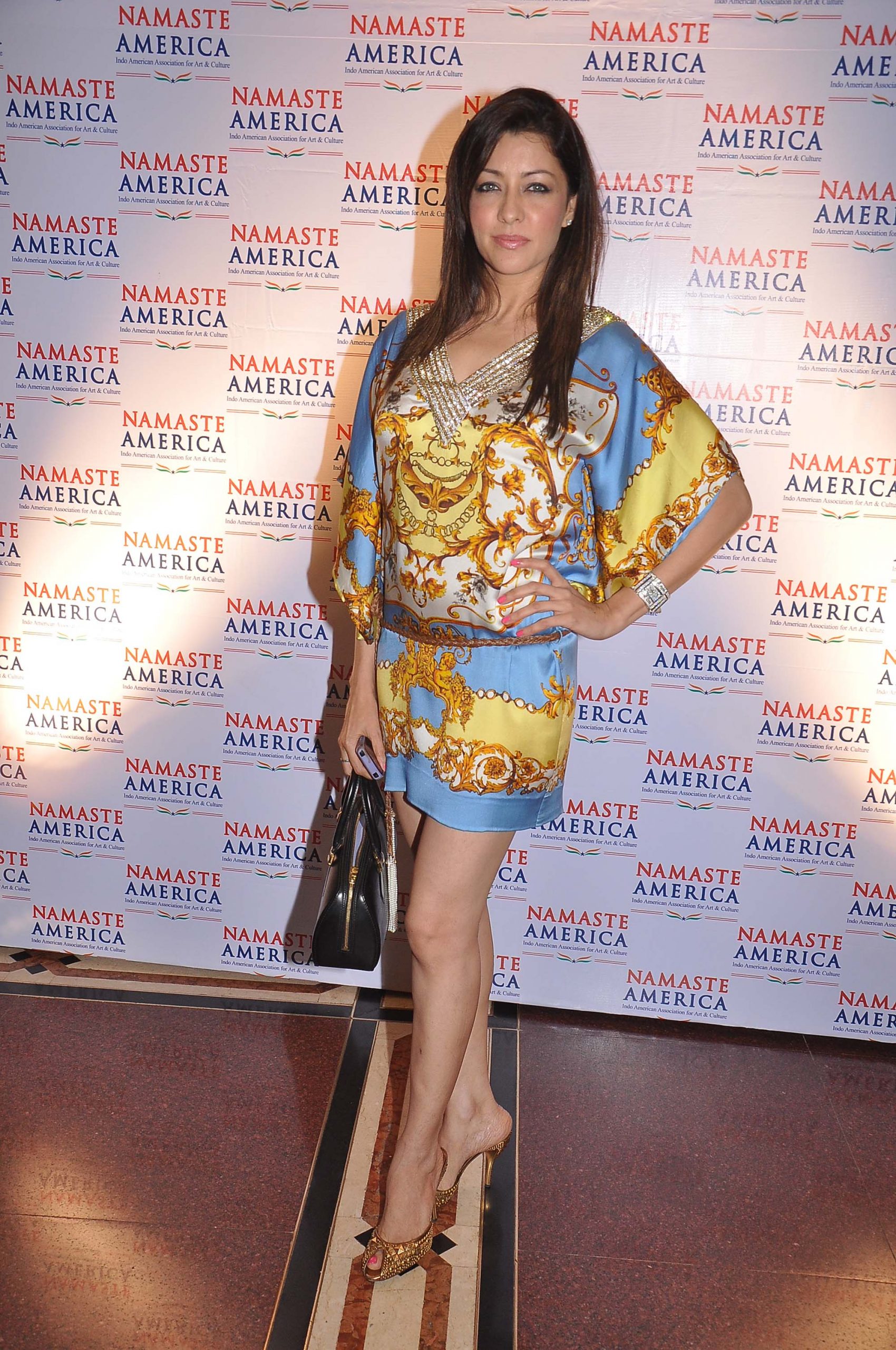 Vidya looked radiant in a Masaba saree as she warmly greeted everyone that cared enough to show up to catch a glimpse of her.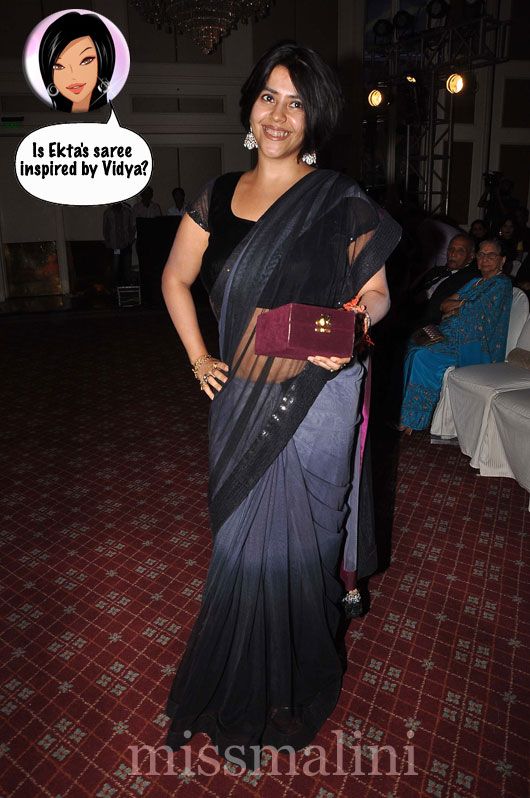 Her parents were equally charming but really media shy (which was actually really cute) but the best moment for me really was when her father, P.R. Balan walked up to the stage and read out a message he had sent Vidya after saw the first half of The Dirty Picture.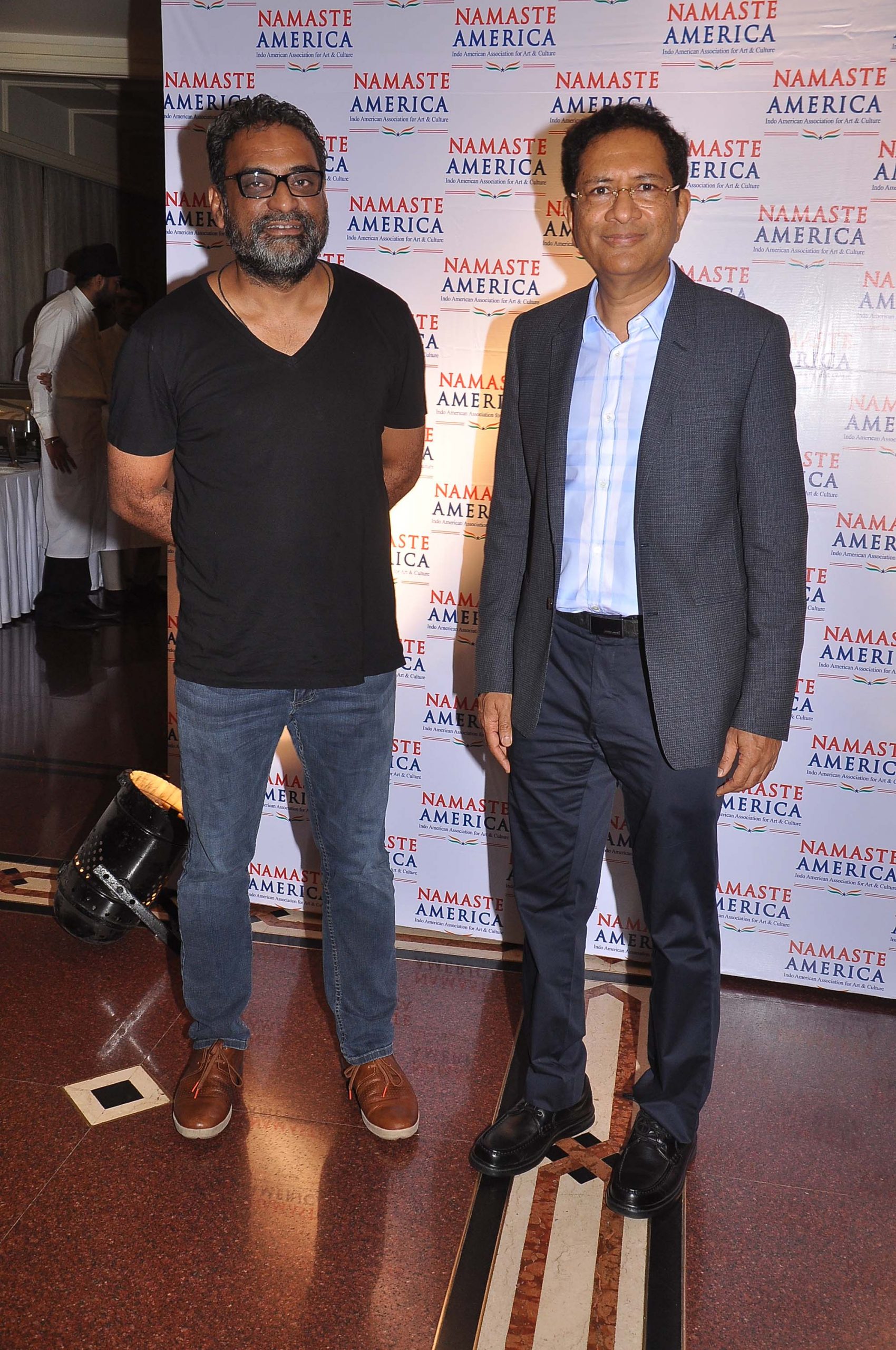 Vidya's dad basically joked that he was an astrologer as halfway through the epic life saga of Silk, he messaged Vidya telling her that she was a born actor and he totally knew what a huge success the movie would be. He made it very clear that he did not find the movie vulgar in any way but loved how bold and beautiful she looked. Her dad wrote that a new actor would be born on Dec 2nd 2011 when the movie releases. The sweetest bit of the message was when he said that Vidya was an actor par excellence and that he was so proud of her and the director, Milan Luthria who made such a graceful flick.
Ekta Kapoor, Atul Kasbekar and R. Balki came to support Vidya as well and I loved their little panel discussion with Shalini Sharma (the editor of Hi-blitz) about her movies and what makes her everyone's darling.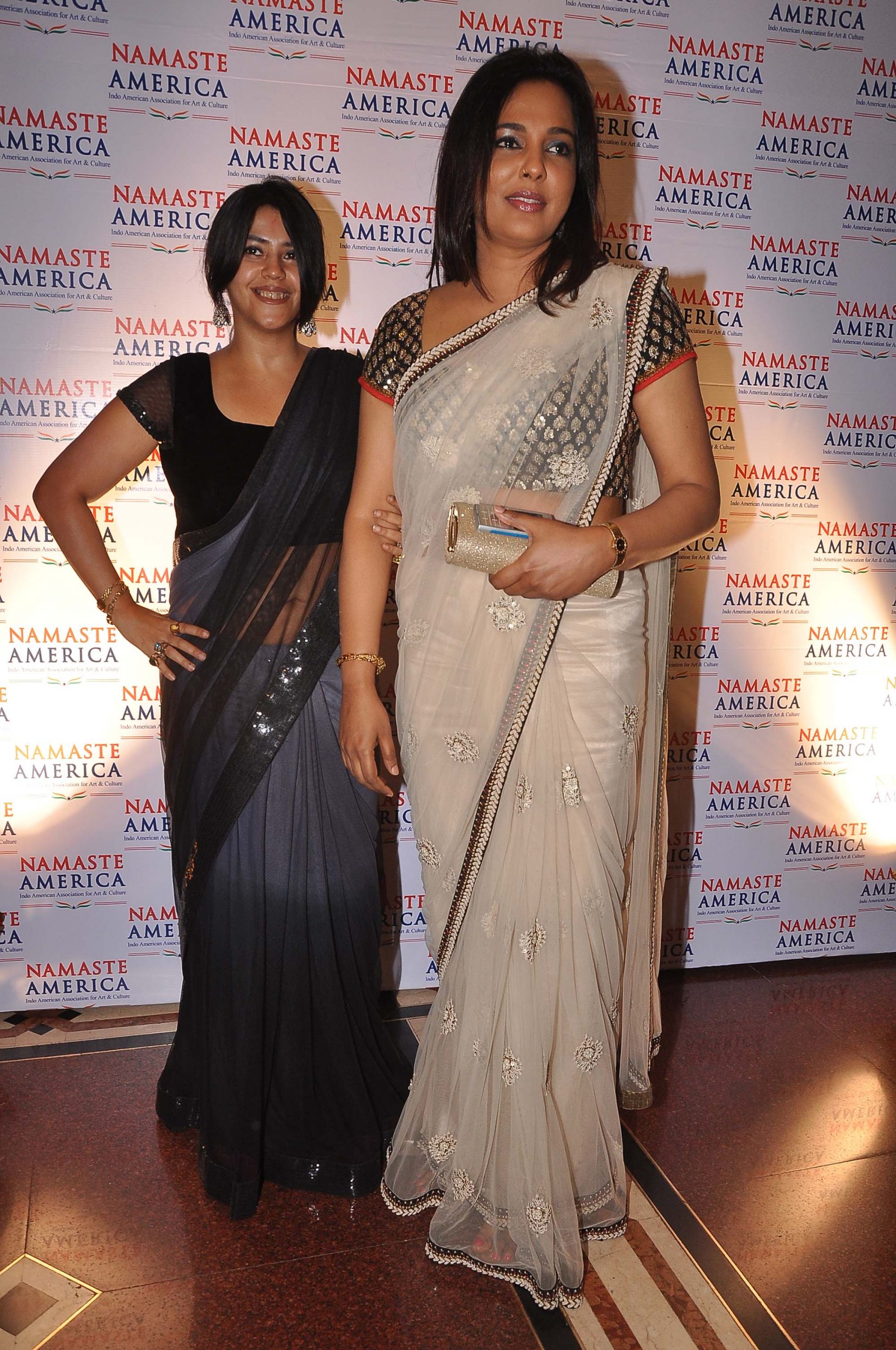 The coolest bit for me was when I went over to Vidya to say hello and she was so sweet, warm and friendly. I totally love her and I wish more actresses would just embrace who they really are rather than trying to look like clones of each other all the time. Super like!
Spotted: Mr. Michael Mullins, Neeraj Bajaj, Dr. Alka Nishar, Habil Khorakiwala, Tabu & Richard Rothman, Sunita Menon, Satish Shah, Reena and Ashok Wadhwa, Aditi Govitrikar, Rashmi Uday Singh, Ananya Dutta, and Bharat Dabholkar, Lillete Dubey, Lata Patel, Neeta Lulla & Nishka Lulla.