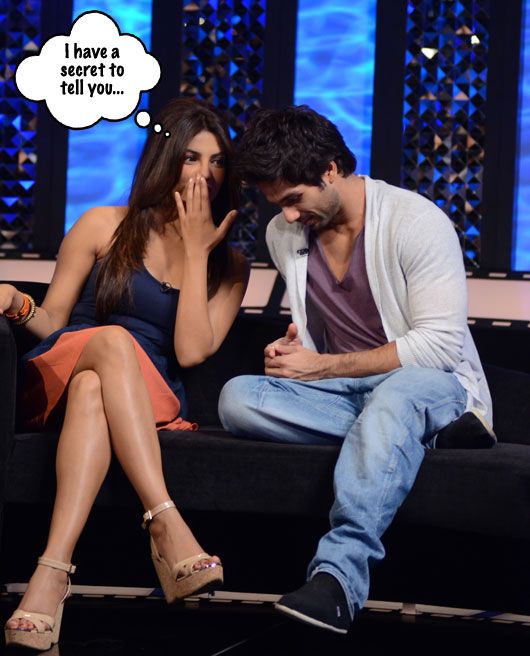 Priyanka Chopra and Shahid Kapoor recently appearedon The Front Row with Anupama Chopra, where they discussed several things from their upcoming film (Teri Meri Kahaani), to their alleged relationship, to Mausam's dull receipt. The episode will air on Star World at 8:30pm on June 15th, but until then, here are some awesome pics and snippets to tide you over!
P.S., love what Shahid says in response to Anupama's question about his alleged relationship with PC!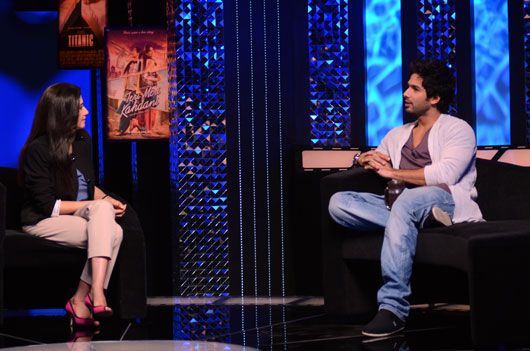 Anupama Chopra: "It was said that you guys shared a great onscreen chemistry in Teri Meri Kahaani because you guys were seeing each other during the shoots of that film, is that true?"
Shahid Kapoor: "Yes, of course we were 'seeing' each other every day of the shoot… and it was a wonderful experience. I usually have a lot of fun working with Priyanka."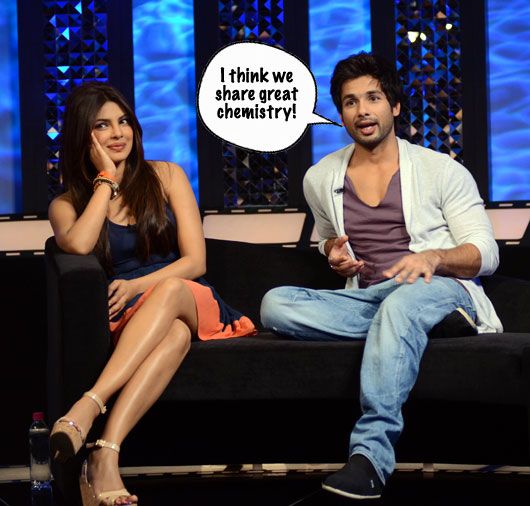 Shahid Kapoor: "Regardless of what our personal equation is, I think we share great chemistry on screen. The first time we came on to the sets of Kaminey, we hated each other; we had a couple of 'intriguing' interactions with each other. Also, Kaminey's shoots were very serious, it's a serious film and Vishal is a serious director… as soon as Priyanka came, everything changed; she gave life to the sets with all her madness!"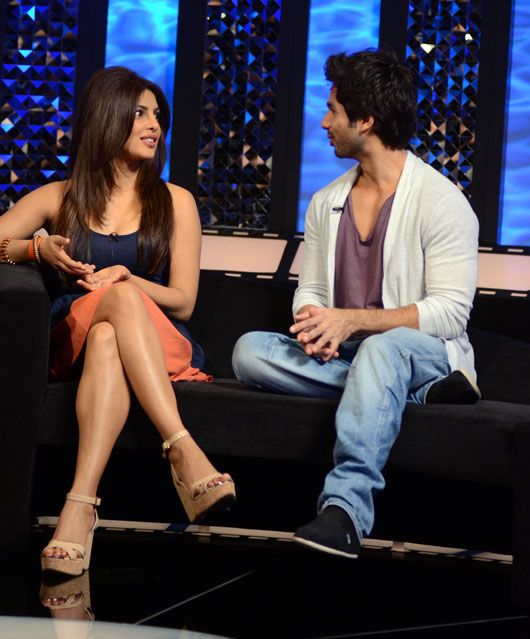 Priyanka Chopra: "I like to keep my personal life absolutely to myself; this is one thing I've been absolutely clear about since day one… may it be my family, parents or my love life, I simply like to keep it to myself."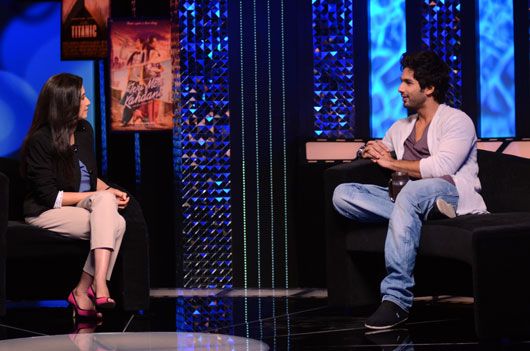 Anupama Chopra: Shahid, how do you take failure? For example, failure of a new project/film?
Shahid Kapoor: "You know it's different for different films, usually if a film is not going right you get to know half way through. But as an actor you can do very little about it as you are not in the driver's seat at all, you ultimately have to do what everyone believes to be done.
As far as Mausam is concerned, I was really emotionally attached to the film, there was a lot that we had given into the film. We ran into a major issue with Mausam as its release was delayed by one and a half years. Also, the film's length was a major block, it felt indulgent. For the kind of film it was it required a lot of analyzing which didn't really happen. But we gave a lot to the film – Dad didn't do anything for 3 years. I, as an actor at the age of 29, to say I will not take up any assignment for the next 2-3 years was a really, really big decision. But I did it because I wanted to do it, I wanted to learn from my father… for me he is is the finest actor in the country; I wanted to learn so much from him.
But now when I look back, I wish we had a little more time to separate ourselves and not be emotional about the film… also, to sit back and look at it more practically. But everyone working on that film gave a lot to that film; I just wish they could have got back a little more than they did."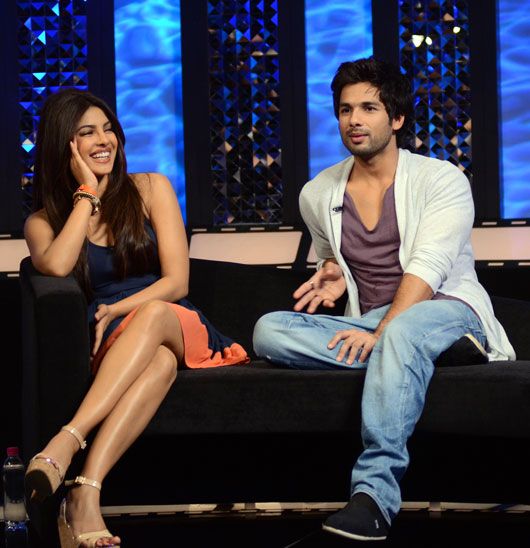 Priyanka Chopra: "I love love stories!"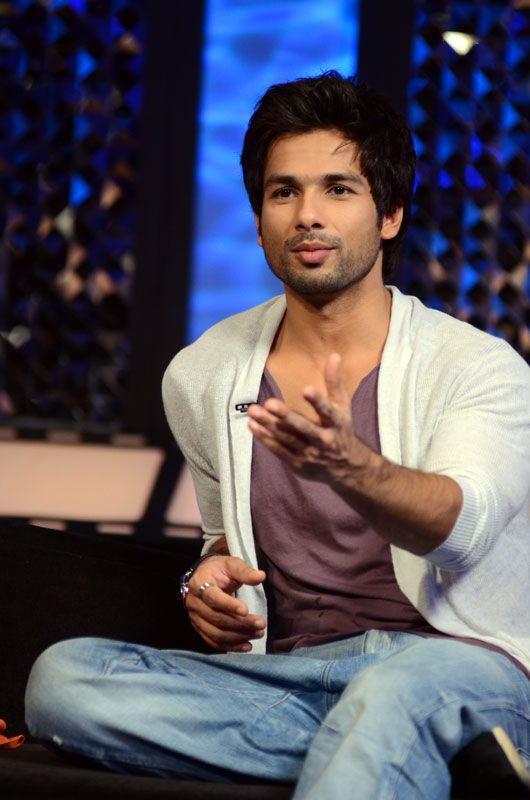 Shahid Kapoor: "My character of Javed Kazmi is the one misbehaved guy in the village and he is pretty much in love with himself. One of the shayaris is- "Khuda ne jab tujhe banaya hoga, ek suroor uske dil pe chhaya hoga, socha hoga kya doonga tofe mein tujhe, tabh jake usne mujhe banaya hoga""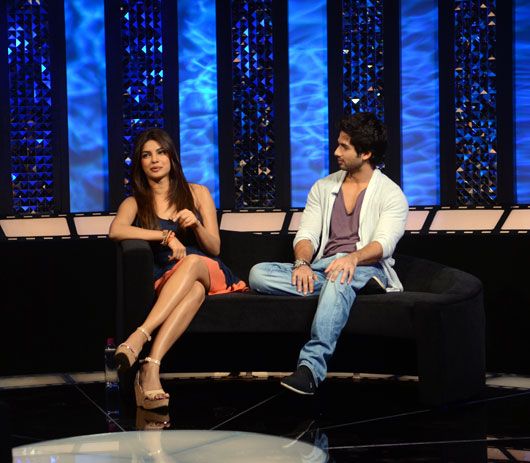 Shahid Kapoor: "The treatment of the characters in the film are very different from what people expect from period dramas, its young and easy."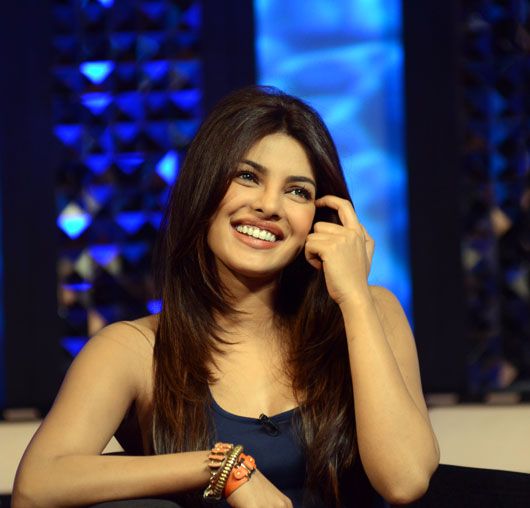 Priyanka Chopra: "When I actually find that one person, that one man I love… when I truly and actually find love, I'll go on the roof top and scream out my emotions! But as of now when I have nothing substantial happening, I don't think I owe anything about what I do and who I am with."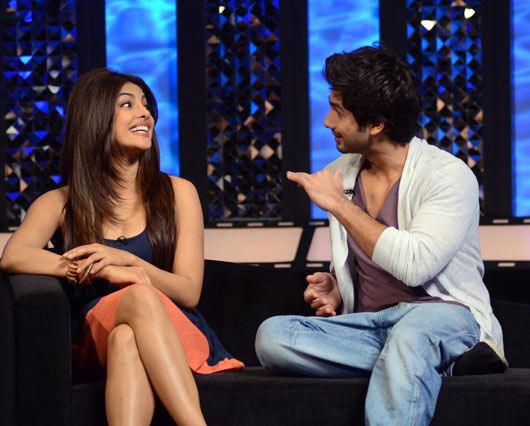 So all in all, it looks like a great episode – I hear that it's fun because they're both quite honest on it! Remember to catch the full episode on the 15th, 8:30pm on Star World!