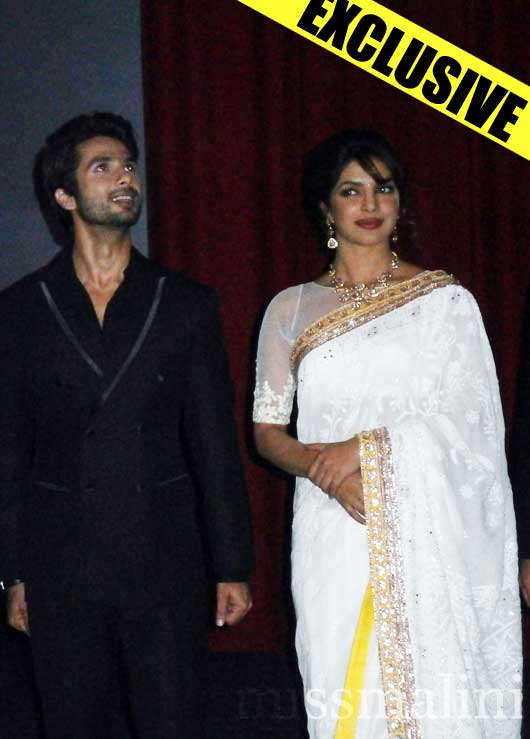 "If you desire something with passion, then the entire universe conspires to try and fulfill it."
With this mantra in my heart I caught the flight from Sydney to attend the opening night of the Indian Film Festival Melbourne, in the hope of meeting my idol, the one and only Shahid Kapoor who was among the special guests for the evening. The others included Priyanka Chopra, Kunal Kohli, Vicky Bahri, Jugal Hansraj and Sabyasachi Mukherjee.
With a racing heart, and the constant thought of "Will I, won't I meet him?" playing tennis in my head, I reached the Hoyts Melbourne Central Cinemas. When I reached my seat I discovered to my joy that I was just a step away from the stage! Score! Yipeeee!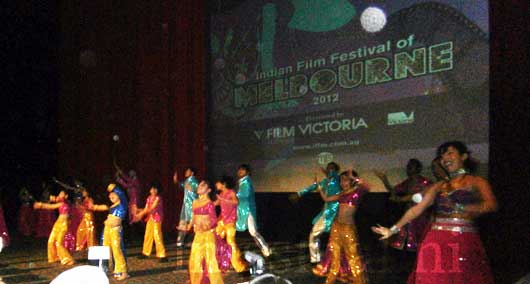 The Festival started with a bang by the Shiamak Davar Melbourne Dance Troupe to feet tapping numbers of Priyanka and Shahid. To say that they were absolutely enthralling would be an understatement!
The screams and whistles announced the arrival of the special guests. In walked Priyanka looking absolutely gorgeous in a white and gold Manish Maholtra followed by Kunal and the rest. But my eyes were only searching for that one face I was dying to see. And when I saw it… time froze… jaw dropped… and I became a goldfish… closing and opening my mouth without a sound coming out! As he walked by I managed to squeak out a "Hi Shahid!" to which he turned around, gave that heart stopping smile and shook my hand with a soft "Hi"… You ask how I am still alive? Well dear Shanatics, it is a MIRACLE!!!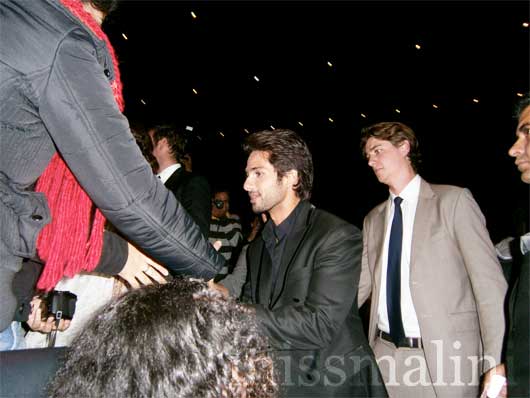 Shiamak Melbourne group performed again on the same songs on Shahid's request. He was very touched when he found out that they had opened the ceremony and insisted on seeing them perform. The crowd could not get enough!
Then the Q and A session started where Shahid had the crowd rolling on the floor with his easy wit and Kunal took over the mic to stop the requests of hugs and kisses that were coming Shahid's way! Can you blame the girls? It's not every day that the most eligible bachelor of Bollywood graces the shores of Oz!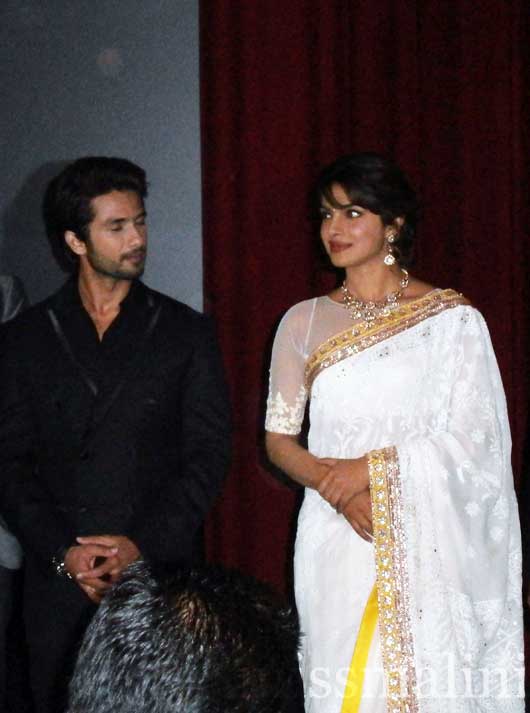 Poor Priyanka got ragged pretty bad by our Sasha when she was asked how she maintained such an amazing figure. When the festival director Mitu Bhowmick-Lange said that she was pleased to see that Priyanka didn't survive on salads but loved her food, Shahid jumped in and quipped "Oh let me tell you all that she has eaten since yesterday… fries, milkshakes, those whoppers…!" Poor Priyanka was left blushing and advising people to follow her diet at their own risk as she has a very fatty and cholesterol filled diet!
I got to ask Shahid to say a shayari for me and I only got the chance because I nearly busted poor Kunal's ear drums screaming for the mic! Kunal quickly looked up one on his phone and handed it to Shahid, who got up and said the shayari to me. Needless to say I was a pile of goop on the floor after that!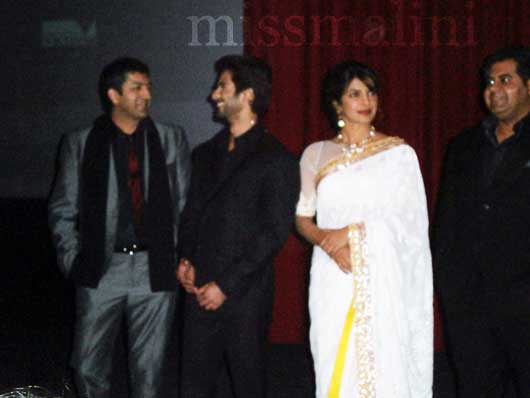 An old gentleman asked Shahid whether he is still the most eligible bachelor or has that status been resolved. To which Shahid got up and invited the gentleman on stage and said, "eligibility has to be forever" and introduced the man as the most eligible bachelor there, much to the crowd's delight!
Then a girl started complaining that it wasn't fair that fans won't be allowed to meet him, especially since she had flown interstate. Shahid quickly quipped back,  "No I will start complaining now… we have come all the way from India across the oceans to meet you; it's not fair that you are complaining." This witty come back had the crowd rolling.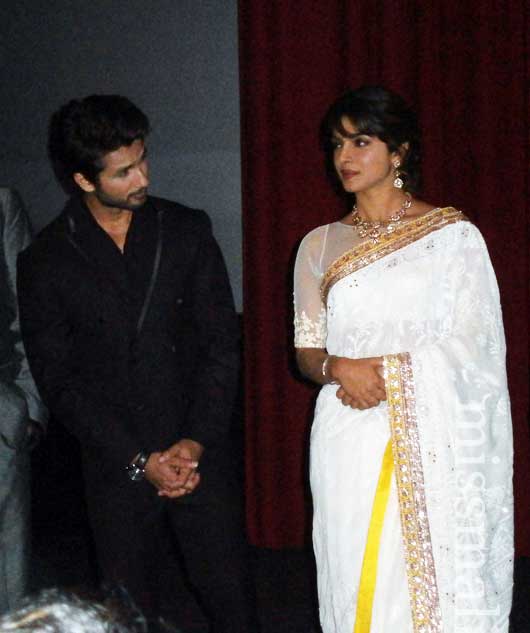 And so the session with the stars came to a close after many witty moments, some awkward ones where, despite the festival directors request not to, some still asked personal questions – but they all answered with a lot of eloquence and elegance.
Many who came just to see two big Bollywood stars left the cinema that night a converted Shanatic and PCManiac…
As for me… I am still on cloud nine and have no intention of coming back down anytime soon!