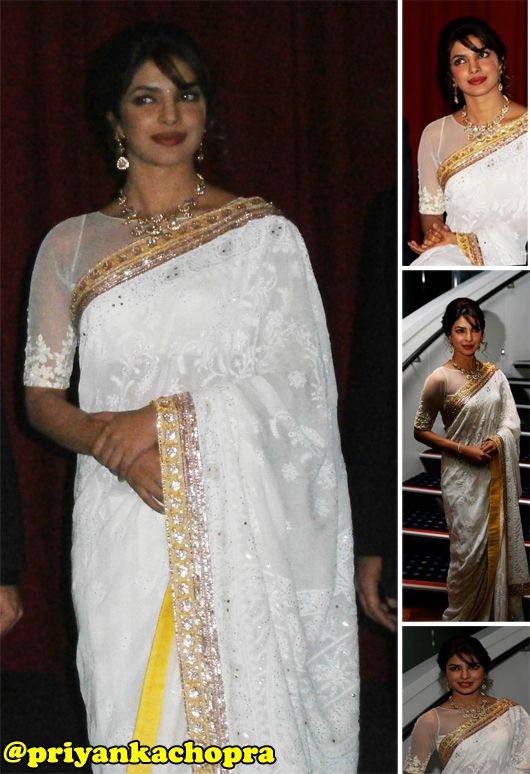 For the Melbourne premiere of Teri Meri Kahaani, actress Priyanka Chopra stepped out in a white saree with tone-on-tone chikkan embroidery and a gold embroidered border. She paired it with a sheer net blouse which also had chikkan embroidery on the sleeves!
Sources from Melbourne tell us the saree is by Manish Malhotra!
This is a very unusual look for Priyanka who is usually spotted in dresses, ripped jeans and pant-suits!
Hot or not? You be the judge!