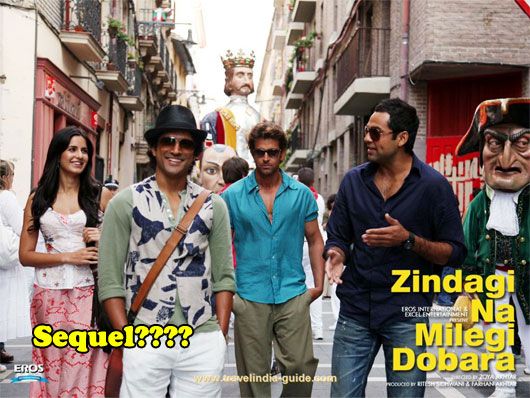 After watching Zindagi Na Milegi Dobara produced by filmmaker-actor Farhan Akhtar could it be that a sequel is in the works? Who wouldn't want to see how the characters in ZNMD made out in their lives? The film was remarkable, and the awards it won at IIFA speak volumes (the movie won nine). Here's what Farhan said,
"It's not like it's necessary to make a sequel, we'll see later…"
So there is still hope! He did say "we'll see later" perhaps Farhan is busy with other projects and doesn't have the time to revisit this tale right now, but a girl can dream right? What would they call it I wonder, Zindagi Na Milegi Dobara, Dobara?