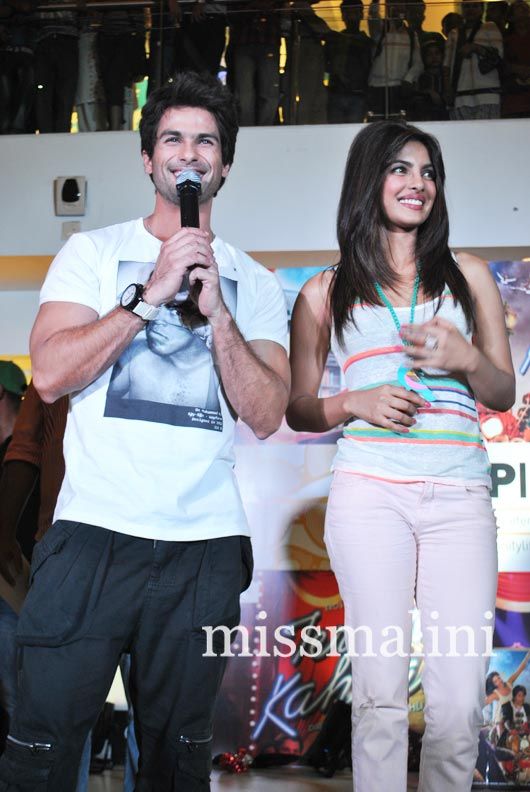 So journalists smartly don't ask Shahid Kapoor and Priyanka Chopra about their alleged relationship anymore, because they know they won't get a response for that. So instead, they try to skirt around the topic by asking similar questions. One such journalist did exactly that at the Opium event (read all about it here). She made mention of how we're finally seeing Shahid and PC together after Kaminey, and how they made a great couple then, and are looking so good together in Teri Meri Kahaani… so would they want to keep doing films with each other? I found it so funny how Shahid and PC managed to deflect that question. Here's the video:
The question was initially directed at Priyanka (the journalist had called out "Priyanka! Here!" in the beginning), but she just handed over the mic to Shahid once she heard the entire question. Shahid instinctively took it, and started answering by saying, "Well, I would like to…" and was probably going to think up some diplomatic way to answer that (his standard answer is that she's a great co-star), except he was sort of saved: fans starting calling out to him, so he stopped answering to wave at them (something they had to keep doing because fans were very loud), and just like that – question avoided! In this case, they didn't try to complete the answer, just kept on waving and moved onto the next question!
Smart girl, smart guy.