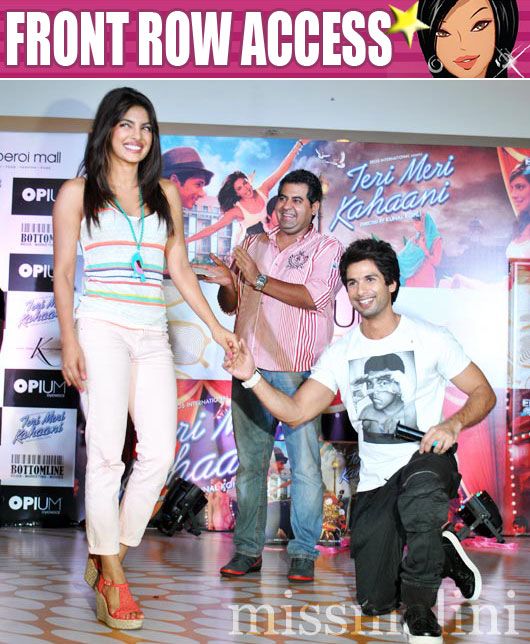 Yesterday evening, Shahid Kapoor and Priyanka Chopra unveiled Teri Meri Kahaani inspired Opium eyewear to a packed house at Oberoi mall. So many fans came out and waited for over two hours just to see these two, and when Shahid and Priyanka finally made their way on stage, the crowd went crazy cheering for them. I've covered quite a few events, but I have to say, when fans are involved – the energy is something else! Check out these pictures and videos and you'll know exactly what I mean!
Psst, very soon you can win a pair of these TMK sunglasses on MissMalini.com; keep an eye out! 😉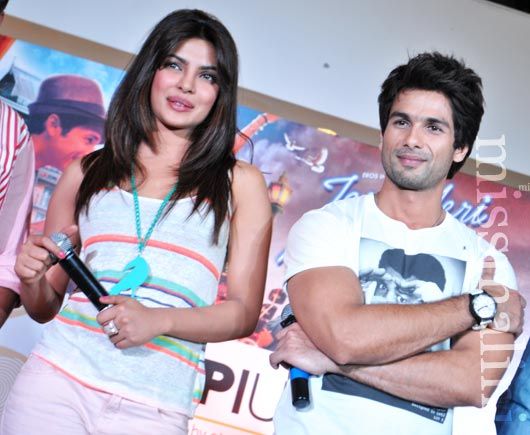 The wait for them was quite long, which was attributed to traffic and back-t0-back events in two ends of Mumbai. They even took a train to attend their Jai Hind event, and wanted to take one to get to the mall, but couldn't (I'm assuming because, at that time, it was peak hour and that would've just been suicidal). But both of them seemed to have enjoyed their train journey, considering it had been a while since they'd taken one. And it was good to see that despite three events in one day, they weren't low on energy at all, and in fact seemed super enthusiastic to greet fans.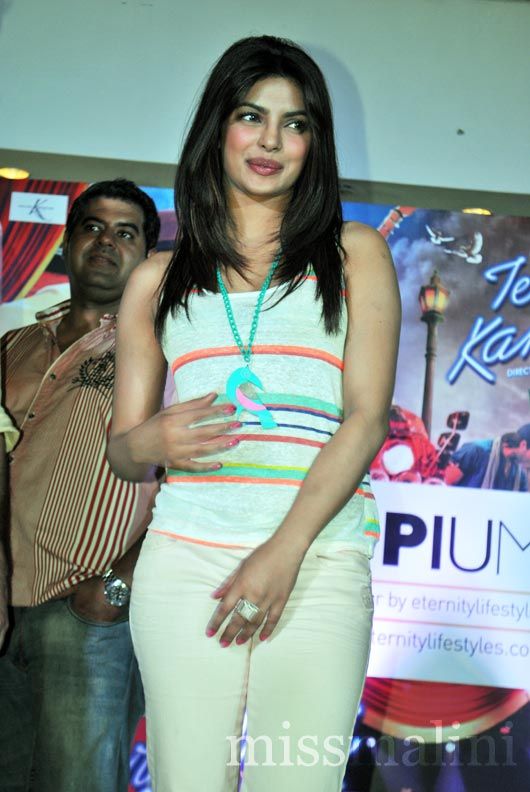 There was a Meet and Greet session, where fans who had won a contest got to go up and speak to the pair. One such fan was this young girl, who was celebrating her birthday. Priyanka bent down to wish her happy birthday and Shahid asked the crowd if they could all sing for her. So 3 floors of a packed mall all started singing for this adorable girl, and I'm fairly certain it must have been her best birthday ever.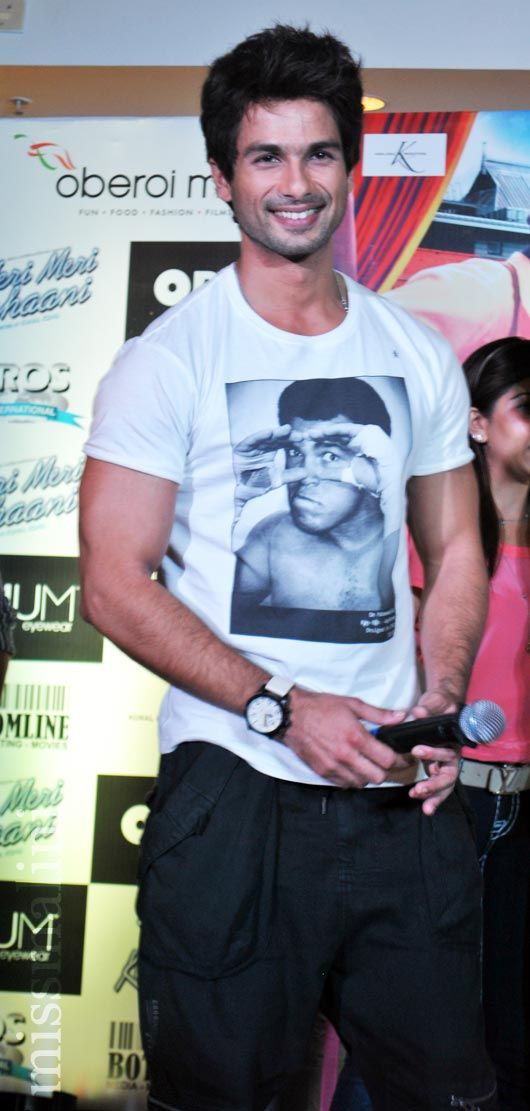 One of Shahid's characters in Teri Meri Kahaani, Javed, is a full-on poet and has a shayari for every occasion. So I asked Shahid which was his favourite of the shayaris and if he could recite it for us. He held Priyanka's hand, got down on one knee and recited it for her – it was actually quite hilarious how she blushed a bright red and couldn't stop giggling, despite the fact that he must have done this so many times in the movie and during promotions. (Can anyone really blame her?) Just have a look: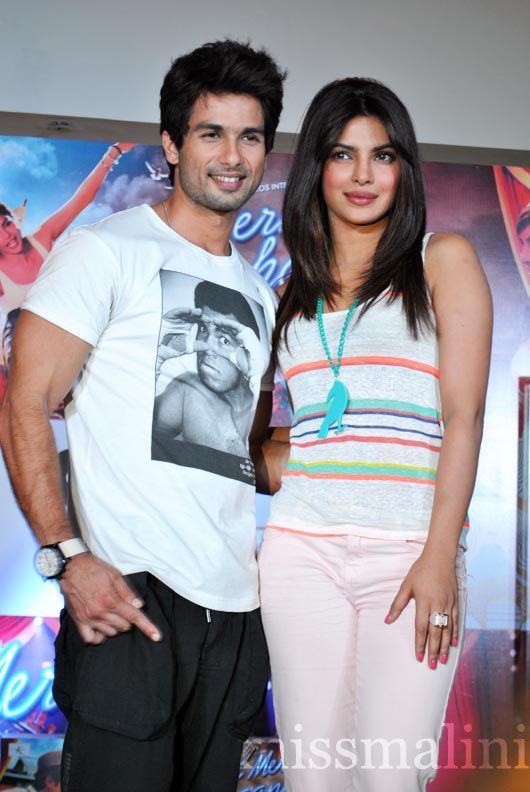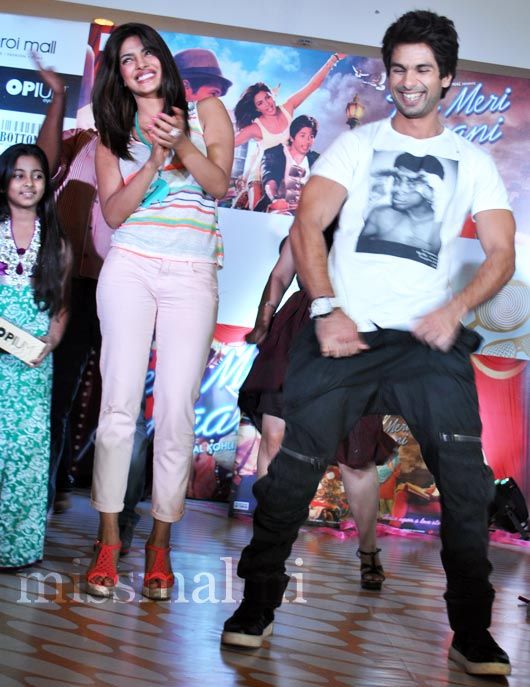 Shahid said the most fun song on the album was Humse Pyar Kar Le Tu, which turned out to be Priyanka's favourite as well. Of course they had to stop and do the famous move, but only after Shahid insisted that he be joined in the dance. So he pulled up Kunal Kohli, Tanaaz Bhatia from Bottomline Media, a few fans, and – the funniest – a security guard, who looked both nervous and like his day was made.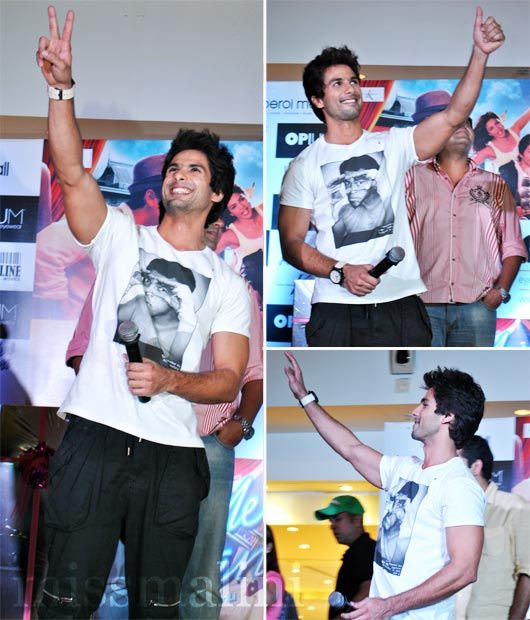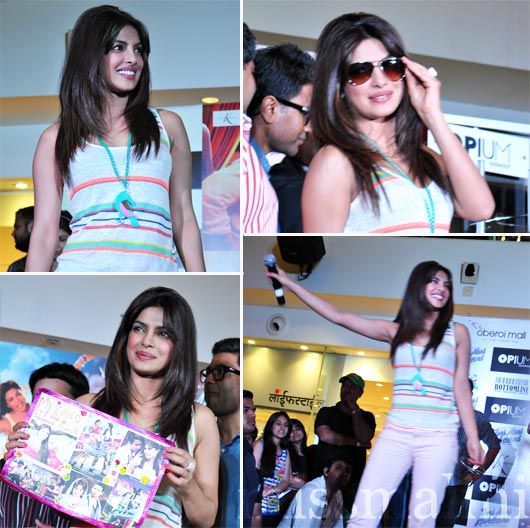 The two had a great time interacting with the audience. Whenever they would start to say something, the crowd would start screaming so much that they could barely be heard. So they would have to stop, wave, blow kisses, and then try to continue with what they were saying.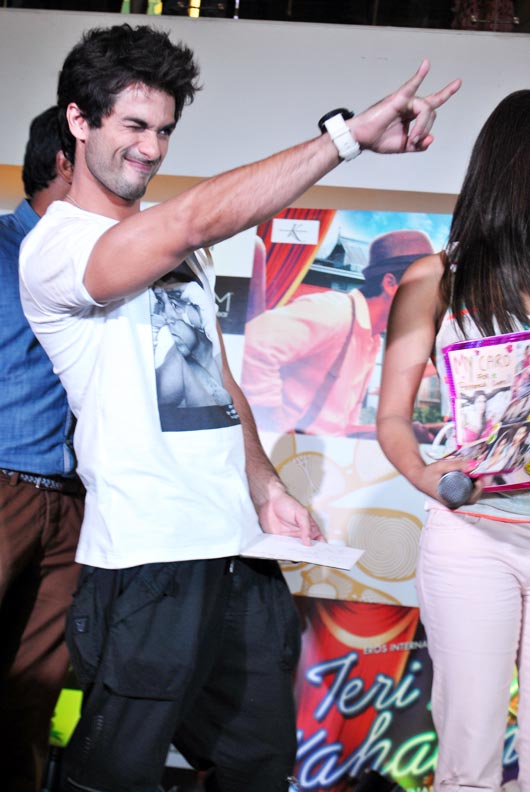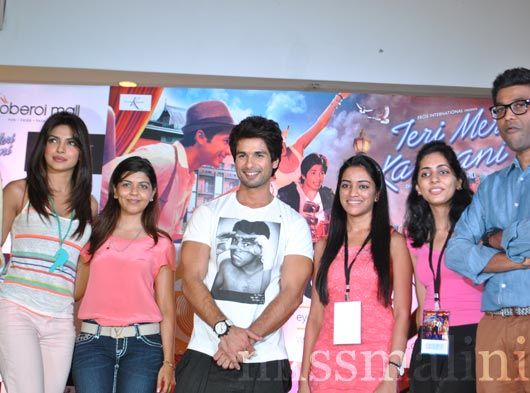 So all in all, it was a super fun event. The enthusiasm was so contagious and it was a treat seeing Shahid and Priyanka interact with their fans. I had a great time and I'm sure everyone else did as well – were you there? Let us know what you thought!