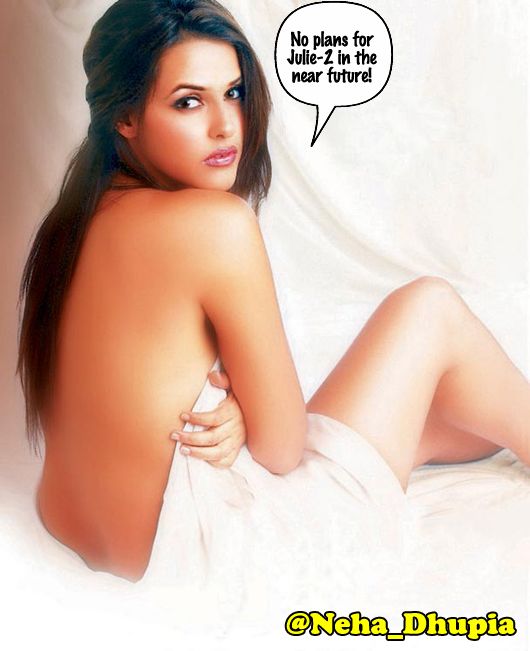 In 2004, actress Neha Dhupia portrayed herself as a sex-worker in the very bold film, Julie, which sky-rocketed her star status! And with so many film-makers making sequels of their successful films (Don 2, Jism 2, Dabangg 2, Race 2, Jannat 2, Housefull 2, Once Upon A Time In Mumbai 2), Neha Dhupia was recently asked if she would like to star in a Julie 2.
In an interview to the Press Trust of India (PTI), she said, "It is something that I don't want to do right now. Maybe couple of years down the line I will do it but not now. I have got a bunch of films which are different from each other. I am going to wait for them to release… do well and take it from there!"
So all her fans who want to see her reprising that role, you'll just have to wait till there's actually a sequel in the pipeline!