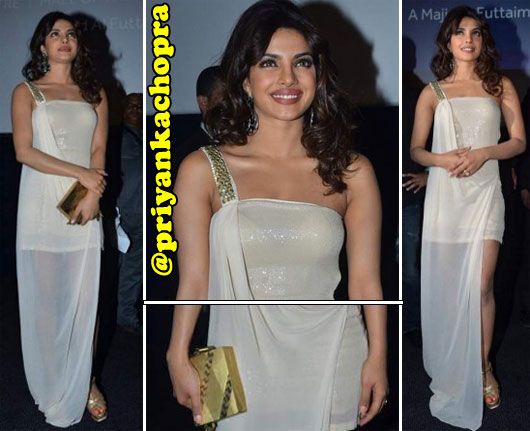 Actress Priyanka Chopra stepped out in a short white dress…..errr….long white dress…..errr….never-mind! Whatever it was which she wore for the premiere of Teri Meri Kahaani in Dubai, it fails to tickle our fancy and fashion sensibilities!
I'm thinking it's a white sequin mini dress (by Nandita Mahtani) with a long chiffon drape from one side that cowls at the waist and drops down to the floor!
I don't love it. But I do like the golden box clutch however!
Hot or not? You be the judge!