Kallol Datta is probably one of India's finest young talents in Fashion. I tried to corner him into answering a few questions to get a taste of who he really is. With a vision often misinterpreted as dark, he manages to hold up a quirky sense of humour in his garments. Kallol along with contemporaries, Pankaj & Nidhi will be doing the Grand Finale collection at Lakmé Fashion Week Winter/Festive 2012.
So fashionistas and faux-pas cadets, I present you the "real" Kallol Datta!
Marv : Who are you?
Kallol: The heaviest fashion designer in India.
M: Heavy and so warm-fuzzy!!! You've been in fashion since…?
K: Nift Kolkata in 2001-2004, and Central St. Martins London 2004-2006. Started my label Kallol Datta 1955 in 2008.
M: Why fashion?
K: It's the only thing I know how to do. I've studied design for 5 years, apprenticed for 2 years and it's all I know.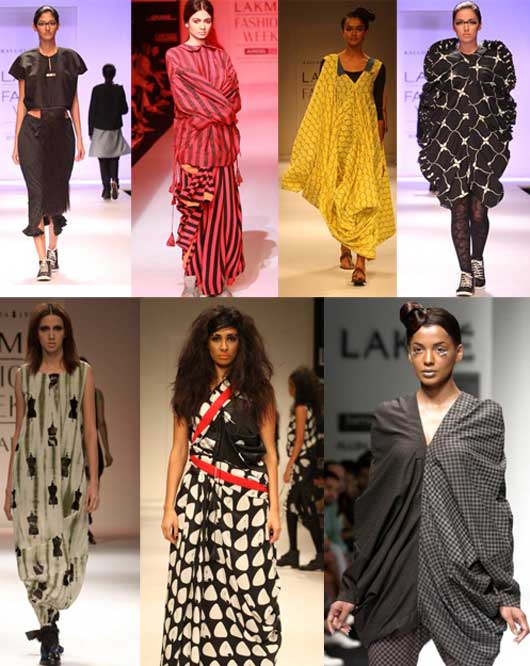 M: I've seen you before and after most of your show, you're always frantically fanning yourself. Butterflies?
K: Always and how! I break into hives before every runway showing. Panic attacks and the likes. I still don't feel comfortable in putting out my garments onto the runway for people to view. Initially, it felt intrusive, now am slowly learning to deal with it.
M: I know you don't have 'muses', at the risk of pushing buttons… your muses are…
K: … None really. I've never had a muse or woman in mind while creating a line of clothes. It's always about the storyline/ narrative or a form of social commentary.
M: From 2008 to 2012, hundreds of press interviews and questions. One question you're tired of?
K: 'What are the latest trends for XYZ season?'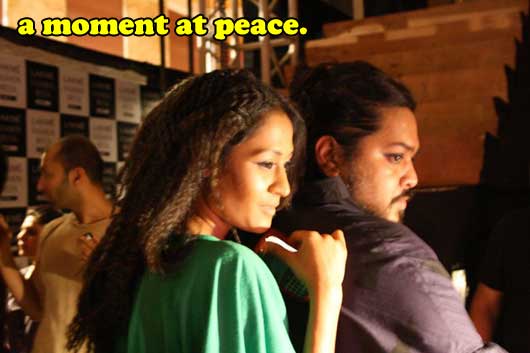 M: Ha Ha. So once the show is done and lights go off, the Kallol Dutta is….
K: My friends know me best, and they claim I am extremely boring. I can live with that however. I can't be bothered going to multiple events in one night, air kissing people… I rather be with friends indoors, just talking and eating.
(Kallol stayed the day at my house the day he had his meeting with Lakmé, we had his favourite McDonalds Filet-O-Fish and talked!)
M: When I first heard of you doing the LFW Grand Finale, I jumped for joy and then I was scared. It is a big deal!!! Your first form of expression?
K: Disbelief. Designer's like me who get slotted into certain brackets for whatever reasons don't normally do a finale. It does feel good though.
M: Now I know you have a few tricks up your sleeve, and I won't coax you to tell me. But what can one expect this time… give us the tip of the iceberg?
K: My signature all over the line coupled with a few surprises.
M: Be a bit self-indulgent and answer this one. When Kallol Datta makes a garment, he makes….
K: … them real slow.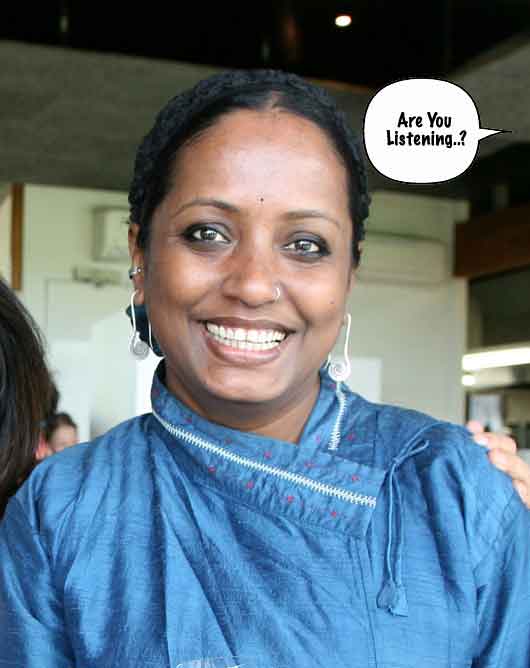 M: Do you have an Indian Celebrity you'd love to dress?
K: Mithu Sen
M: A piece in a certain magazine said that you don't do bling or bodycon. Explain?
K: It's not that I am against bling and bandage dresses. It's just that they don't come naturally to me. I am able to appreciate a bling garment but I wouldn't attempt one in the near future.
M: As a Fashion personality, what scares you the most?
K: Runway showing and interacting with the media.
M: The media can be an annoying 5 year-old at times. Sorry 'bout that. Moving on … a happy thought in fashion?
K: Always. Contrary to popular beliefs, my clothes stem from a happy place. There is humour in my collections all the time.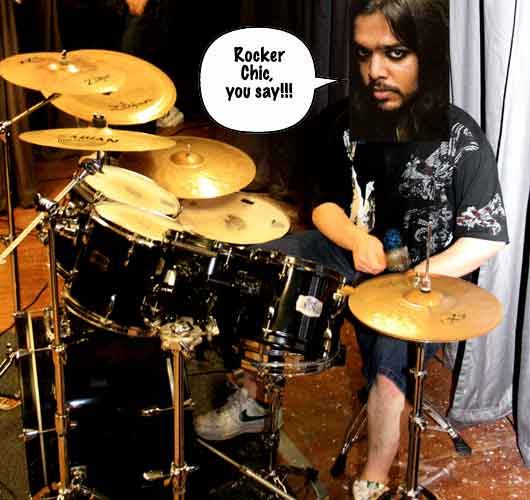 M: If not in fashion then…?
K: I'd be playing the drums in an unsigned band?!!!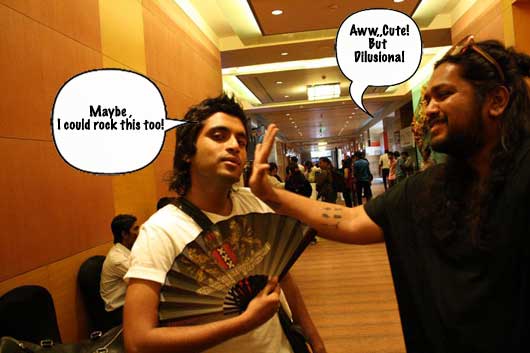 M: Not a drumstick but for now you have a signature personal style that you don't let go of… ever!!!
K: My Hand Fan.
M: For the past few seasons, a few Kallol Datta look-a-likes have been spotted, your tip or notes to them would be…
K: Good on them. I'd love to meet them face to knuckle.
Stay tuned for more updates here on MissMalini, as we start our "Race to the Finale with Kallol Datta".