Just like a football transfer,
Serena van der Woodsen
Blake Lively has swapped teams. From playing for a giant of a Parisian house, she has moved on to an Italian one arguably as big, very recently. Want to know all about the transfer move?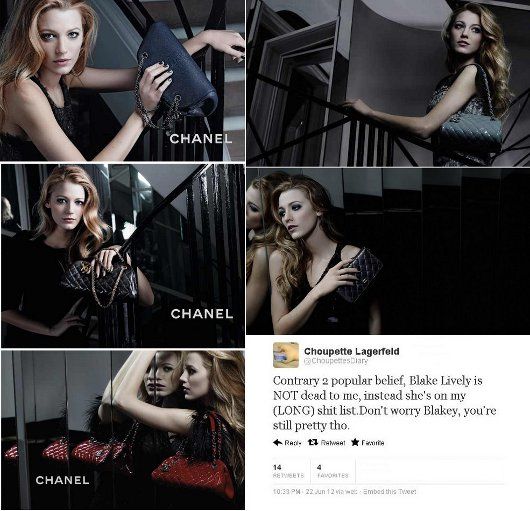 Blake, who used to be the face of Chanel's Mademoiselle handbag not too long ago, has been roped in to be the face of Gucci Première, the Italian fashion house's new fragrance to go with its couture line of the same name. (We've seen a few Gucci Première gowns here and here, each of which, apparently, takes up to six months to make!)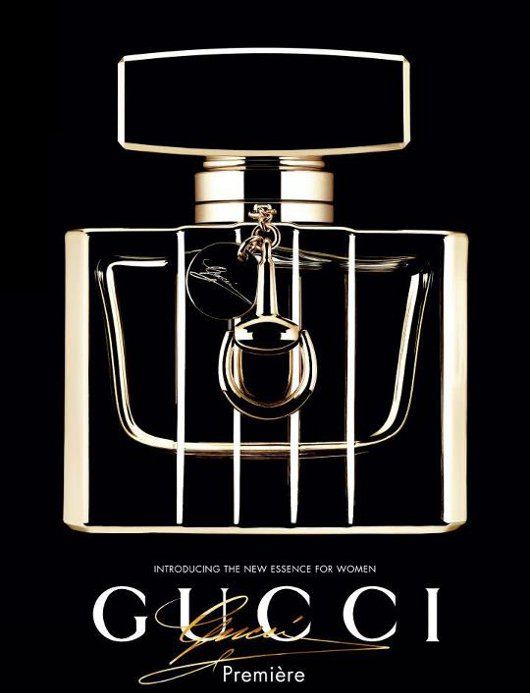 "In conceiving this fragrance I was inspired by timeless Hollywood glamour and the iconic leading ladies of Hollywood's golden era. Blake's unique style and charisma brings that allure to life in a very contemporary way," said Frida Giannini, Gucci's creative director on her choice of ambassador.

The Eau de Parfum "celebrates the star in every woman", and is woody in essence. It has top notes of bergamot and orange blossom, heart notes of white flowers and musk, and base notes of smoky leather and balsamic wood. Sounds interesting? It comes in 30/50/75 ml bottles dripping with gold (just look!). The
gawdy
bottle was designed by Frida, and Gucci reckons it'll become a fashion trinket by itself.
<Sorry! This image is no longer available.>
The print campaign shot by Mert Alas and Marcus Piggott, aka Mert & Marcus, has a couture-clad, "poised, perfect" Blake looking over a panorama of the city through the window of LA's storied Sheats Goldstein Residence. A commercial was also shot, by Drive's ace director Nicolas Winding Refn, where Blake "transforms before our eyes into a glamorous, never-to-be-forgotten screen siren."  Sadly, the short film doesn't come out before the 1st of September, when it'll be presented at a special event during the Venice Film Festival at 8.00 pm CET.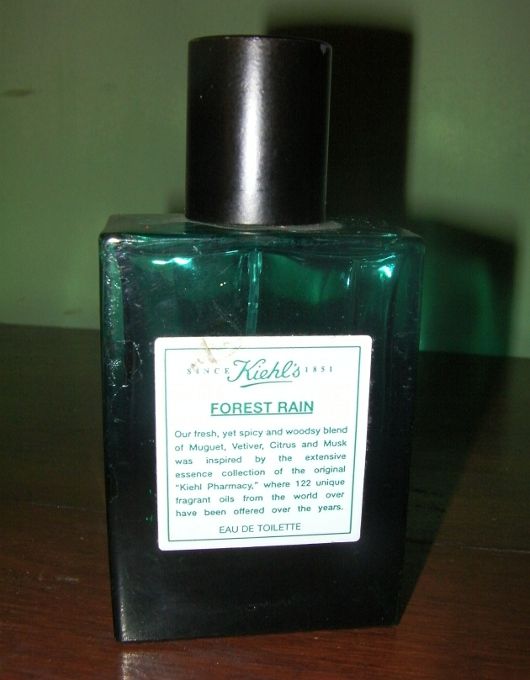 Tempted? You'll have to wait til the 5th July, when it comes out in the UK (:-D), or Spetember when it'll be rolled out to the rest of world in September. Would I part with around  £40/$63/INR3600… ? Afraid not, 'cos it's Jean-Claude Ellena's Cologne Bigarde and me 'til death do us part 🙂 Erm, okay, I've a confession: I had a fling with Kiehl's Forest Rain, but it was ever so brief ‒ promise!
Are you faithful to a fragrance, too?