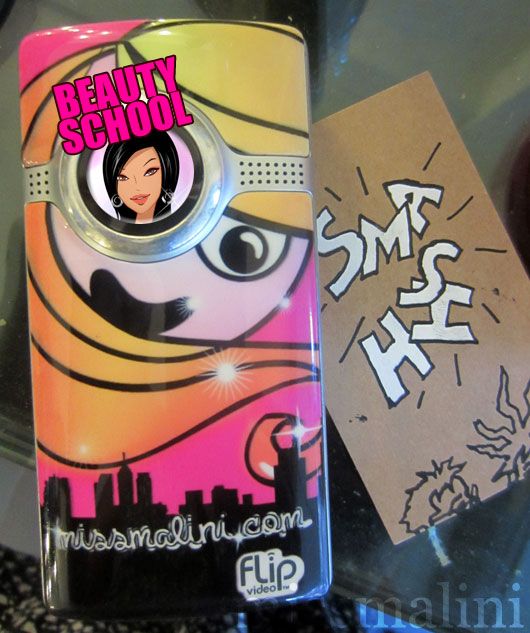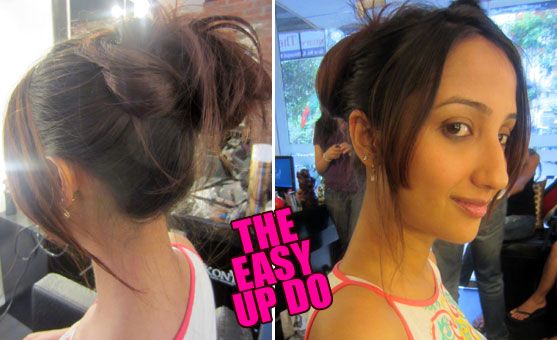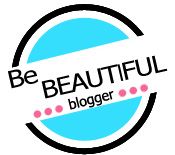 Ever since I first watched the movie Grease I've been in love with that Beauty School Drop Out song (I have the t-shirt and everything!) so I figured what fun it would be if I could get my crew together to help you with a few beauty basics in your hour of need (be it a surprise date or after work drinks.) Here's how you can go from drab to fab in just a few minutes with these easy-to-do hair styles, courtesy my favorite peeps over at Smashh the Salon, enjoy!
The Easy Up Do
Parul Kakad (our Desi Mom Diaries bloggerina) was our gorgeous model for this one and she has long straight hair, the good news? Sushil Charles says you can work this style with curly or wavy hair too.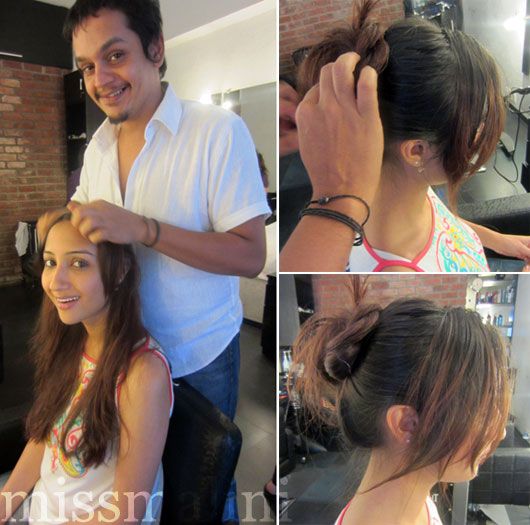 The easy up do is definitely my go to fail-safe when I'm rushing for afterwork cocktails and you'll see lots of style divas sporting this sexily-messy look on those manic Lakmé Fashion Week party marathons. Watch the tutorial and try it out for yourself and let me know how it goes in the comments below 🙂 xoxo
PS. In case you missed it, here's the song. And if you haven't seen the movie then you're probably too young to be reading this blog!!!