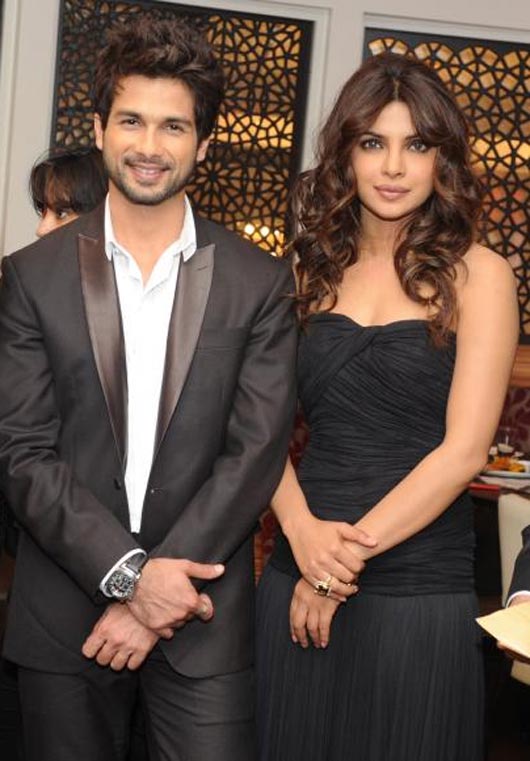 It had been the talk of the town since the first promo of Teri Meri Kahaani was released! The rumours of a red carpet premiere in London were doing the rounds. As the release date got closer it was confirmed. Shahid Kapoor (*has a fangirl moment*), Priyanka Chopra and Kunal Kohli would be gracing us with their presence on the 21st of June at Cineworld Feltham.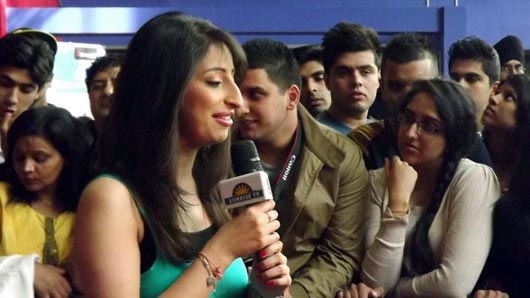 There it was. The red carpet nicely laid out for the glitterati to fall on. With the press conference held during the day (which, by the way, I couldn't attend because I was too busy live on air presenting my radio show!) practically thinking, I knew no one would really arrive in the evening before 8:30pm. Since us Londoners are so obsessed with the weather and being 'on time', I thought I would drop this obsession just for today. Even though it was raining.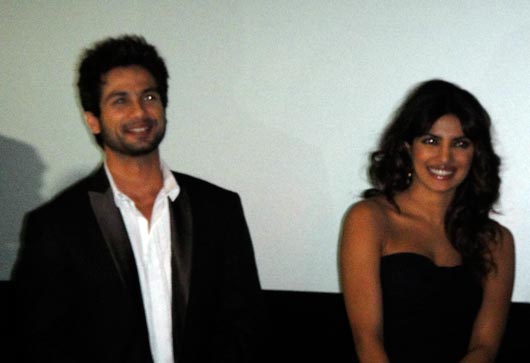 Waiting for a long time in the press box, I could just see this place fill up second by second. Ek ke upar ek. Literally. With my camera crew and mic at the ready, I was baffled as to how I would interview them. Just what I had feared. They entered and vanished with so much janta around them it was impossible to even stretch my arm out and put my mic near them let alone ask a question. This was probably the most craziest crowd I have ever seen at any premiere!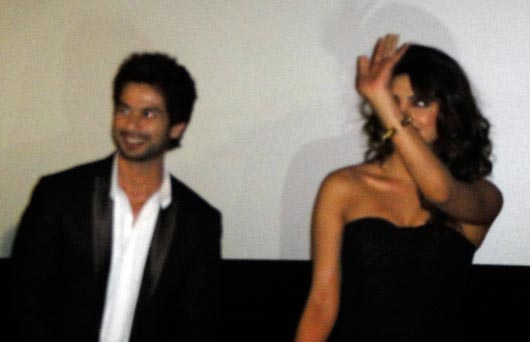 Obviously, I wouldn't ever leave without seeing Shahid Kapoor all close up. That would have been the biggest crime. Ever. I let this toofan calm down and I made my way inside for the screening and yes. The moment arrived, looking tired and hot all at the same time (yes ladies! You know what this description means), Shahid Kapoor donned a half open white shirt (*mouth drops open*) and a stubble to give that sexy man look. I went all weak at the knees. Priyanka Chopra looked as glamorous as ever in a long black dress, curly hair and a huge smile to match.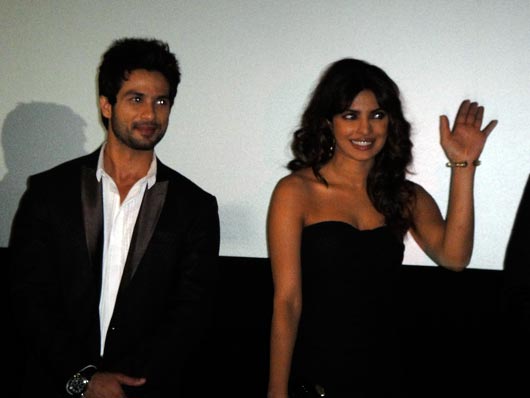 Considering they had flown in from Dubai early that morning and were flying out to Toronto the same evening, I was surprised they were in a good mood. That wasn't all. We couldn't let Shahid leave without saying one of his shayaris to us… THIS was the moment where I could have passed out. But didn't. He said it. He said THAT shayari…. Aap humein bhool jaao humein koi ghum nahi. Aap humein bhool jaao humein koi ghum nahi, jis din hum ne aap ko bhula diya, samajh lijiyega is duniya mein hum nahi.My fangirl moment seemed to have lasted all evening.  I could not watch the movie properly as my mind was on the real Shahid Kapoor who had just been right in front of me. Thanks Shahid!*cue song…. Mukhtasar…. mulakat hai!*