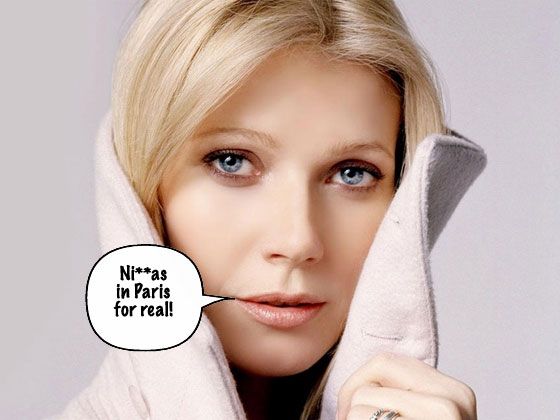 Gwyneth Paltrow is under fire for using the "N-word" on Twitter. The actress dropped the bomb while attending a Jay-Z and Kanye West concert in Paris, and quickly drew flak for her use of the term in this tweet:

Paltrow later tried to quell the anger by explaining she was merely quoting the name of a song from Jay-Z and Kanye's album Watch The Throne called Ni**as in Paris:

What do you think? Innocent tweet or crossing the line?