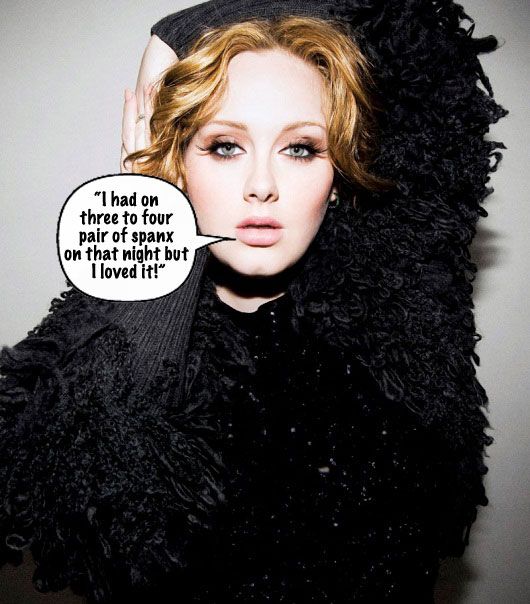 Good God! Talk about pressure! Adele was quoted saying she wore four pairs of Spanx at her Grammy Awards appearance earlier this year. Isn't that insane?
Does it really matter what a person looks like or how big they are when there talent speaks volumes? Although she wasn't negative in her comments about wearing them I personally feel she wore them so she would have to deal with less flak about her weight. I believe she is beautiful, and should only lose weight for the benefit of her health.
Do you think Adele should lose weight? Post your comments below!