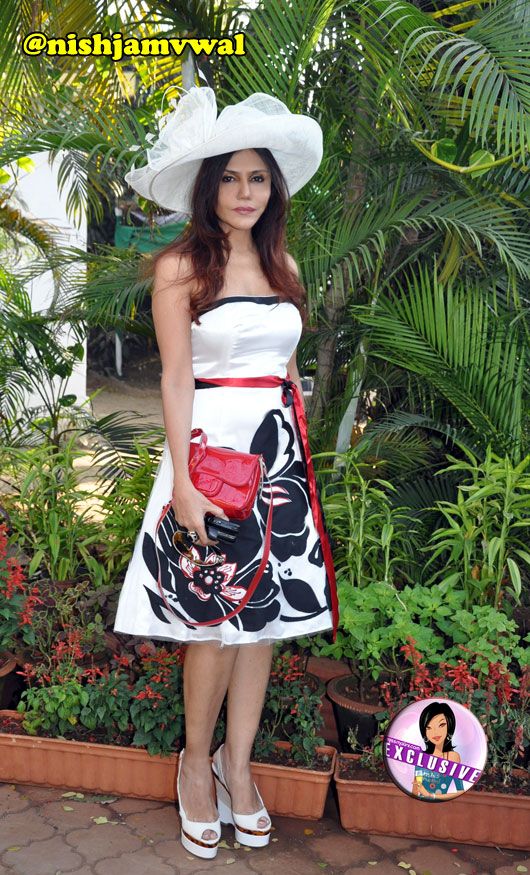 Follow @nishjamvwal on Twitter
nishajamvwal.blogspot.com
Yes it was an aberration, no one I knew ever wore hats! So quite obviously when walking down the Simla Mall all of three, holding onto my fathers hand I saw a hat store and insisted on getting a few (not just one) my father was shocked (surprise would be understating the situation). Though I have been the apple of his eye forever, his only child, he didn't feel the need to indulge me in this 'peculiar' predilection. Several tears later I had three hats that day age three. It was the start or maybe a carry-through of a long romance that has lasted and grown.
I have never 'collected' anything, it's all been about the love and longing of it all. For as long as I can remember after that episode I have gravitated toward hats – maybe it would have happened earlier had I known or seen them. It was an innate attraction from within, maybe a last birth carryover because I really don't know anyone in my family with this penchant except maybe my grandfather who went to England to study and wore some hats at college.
Though I haven't counted but I must own some hundreds of them – I'd always want to wear and buy hats (even though Indians teased and tortured me about it) and whenever I accompanied my parents to stores abroad I requested (!!!!) them to buy me more. The collection proliferated over the years, especially in my study years in America and France, and the sun hats from Australia.
No its never been about a hat for different occasions, it's not a premeditated fashion statement as it is really as innate as wearing shoes, and I wear them instinctively as I like them, The Beanie, The Fedora, my Garbo hat, Pillbox hats, petit Cloche's with flower embellishments, Sinamay Downturn Brim, Golf Hats, Sailor Straw hats, the less practical types of hats which I wear on my own to not unsettle people even more – just any hat that draws my fancy. Missoni, Burberry, Donna Karan, Emilio Pucci are favourites.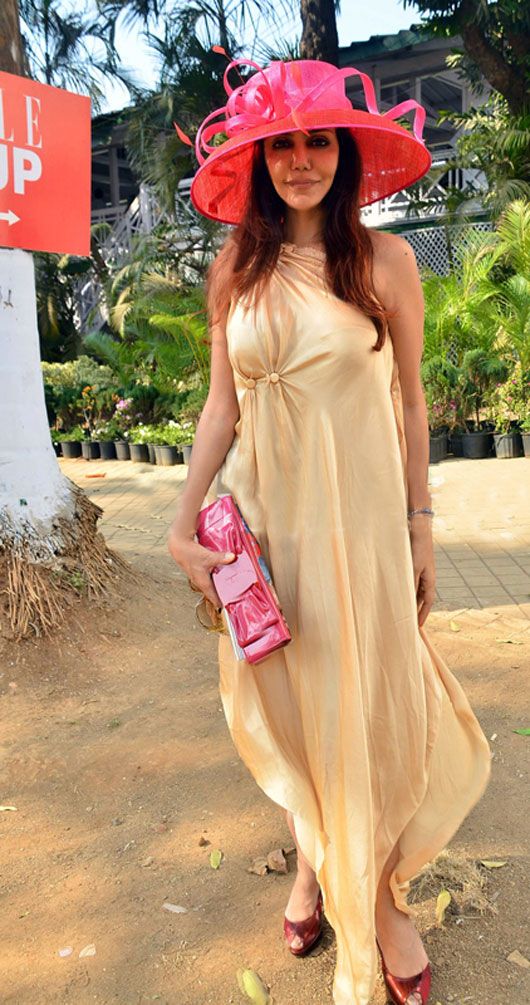 Sometimes there are even petit headdress which team up with a sexy evening gown, a sophisticated formal dress, or for bridal fashion –and I must say in the past I have invited some queer remarks from the press and friends because Indians are unused to flamboyant hats, and for some odd reason it makes Indians uncomfortable. But that has never deterred me. I wear all my eccentricities with non- chalance (ok lets just say I try).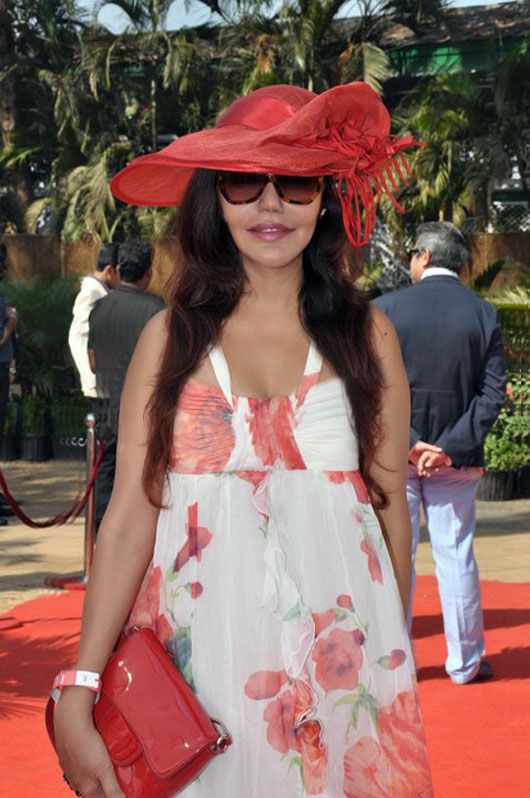 I buy and love flamboyant beautiful hatboxes too because I enjoy the shapes and design, its just a matter of coincidence that they go together –the box and the hats that is. I just enjoy the journey of buying them wearing them storing them- the whole process. Hatboxes have an identity of their own, where I can buy them even because I love them, not only to store hats. However they help protect from a New York winter or Delhi Winter, if I'm wearing a woollen Beanie. The Beanie is one of my favourite shapes for the evening, with a gown.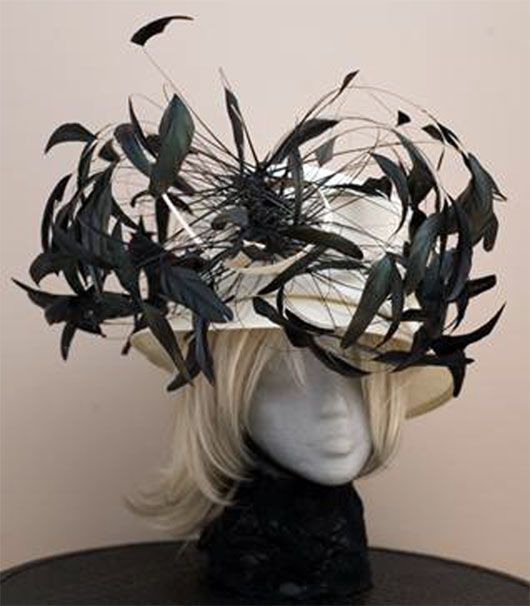 My last trip in Capetown I think I went somewhat overboard when I bought six hats which had to be brought back in large hat boxes and those created a bit of a problem because you cant check them in, you have to hand carry so that they don't get dented. If they get dented they have to be steamed by specialists called Panama Hatworks. I am able to service my own hats if there are minor dents while travelling (I tend to carry a few hats always while travelling) but the really big feathery ones are always sent for specialized services.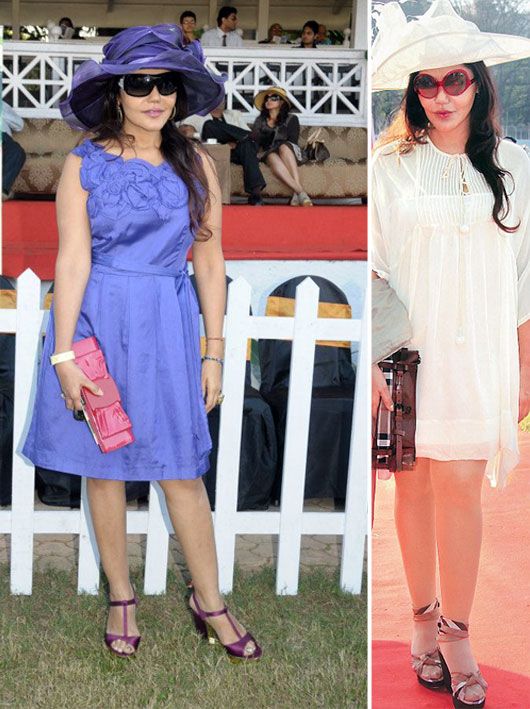 Headgear and Hats are not big yet in India, though I definitely see more hats than when I came back to India some ten years ago. The first time I went out with my cousin, the Maharani of Bhavnagar, returning to India after several years, she exclaimed in shock when she came to pick me up "Nisha, this is not Paris, its India. You don't wear Hats here."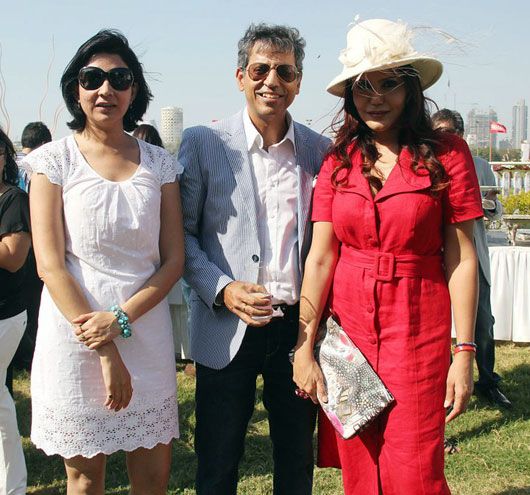 I enjoy the races in Bombay like the Poonawalla Million, The Elle Cup, The Hello Cup or the Derby, as some of our set wear hats and its quite a treat to see more people wearing headgear and I don't feel like I'm sticking for a change. I recently won the best dressed prize at the Poonawalla Million for my Pink feather hat and I was like, 'yyyyyyyyyyyyyyyyaaaaaaaaaaayyyyyyyyyyyy', I'm actually winning a prize for what was once such a shock to most!