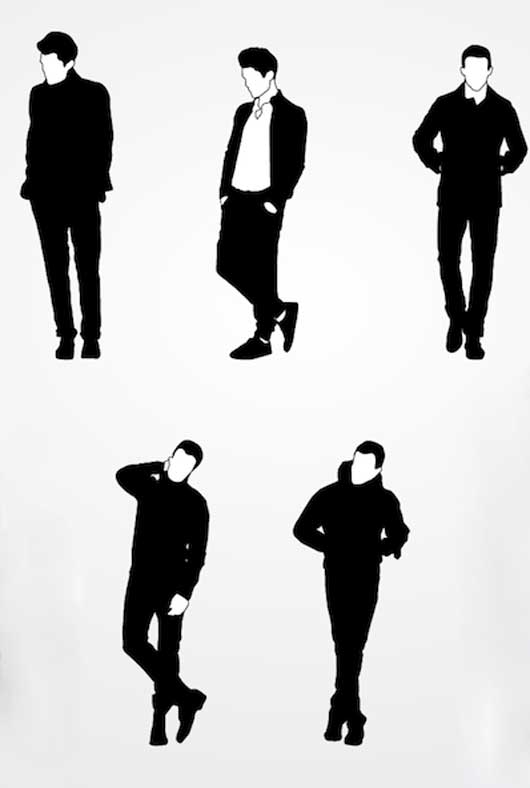 With menswear gaining much recognition and momentum, 5 male models in the industry have risen to fame doing shows through the nation. These boys have the body, the charm and the sex appeal to sell products and raise the pulse of women across the board… and a few boys too!
Tony Luke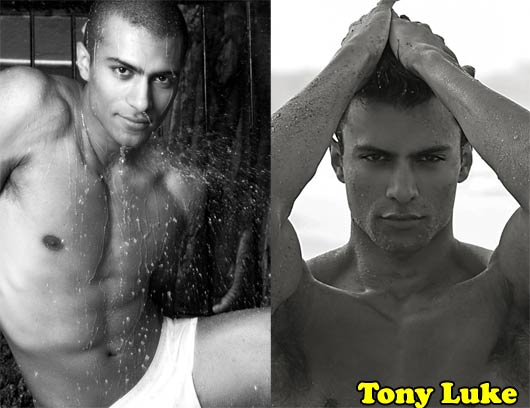 Tony is officially the funniest male model alive in the country. He has a sense of humour to make you blush and a body made of dark chocolate. Apart from his face value, Tony is one of the country's best and most bankable models. When asked about his start in modeling he said, "When I was born, the nurse said I was so pretty. I had to model". How can you not love the guy!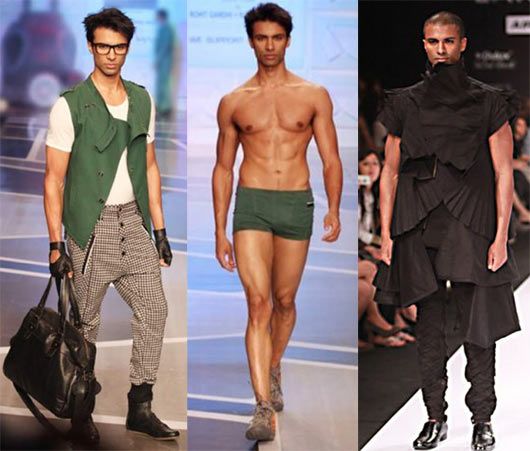 On the runway, Tony is strong and straight-backed. Unlike some other male models, he maintains a good pace and a strong pose. Tony has never taken away from the look of the garment, yet commanded attention. He loves walking for Arjun Khanna and Amalraj Sengupta.
Romey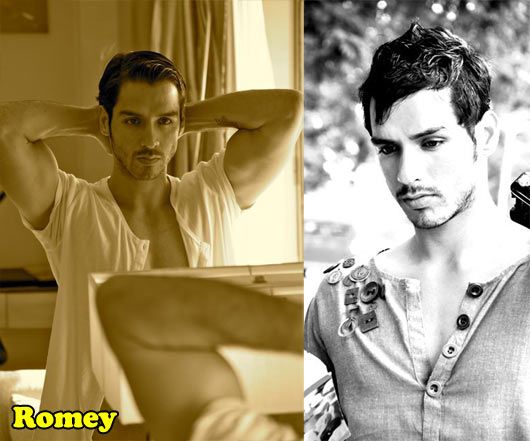 Romey is the quietest and most pensive boy in the industry. At least that's how he appears to be initially. This shy-boy is adorable and a calm to work with. He knows his job and always takes direction well. Working with him is always a breeze.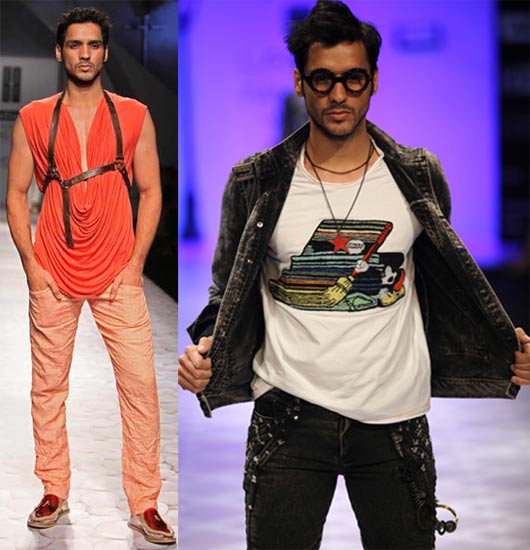 On the Runway, Romey transforms into a strong and confident young dude. He emits swagger in Prêt and suave in those black-tie shows. Romey's one adorable trait is that he always seems innocent on the runway. I wonder what he thinks of while walking the ramp?
Robbie Mairh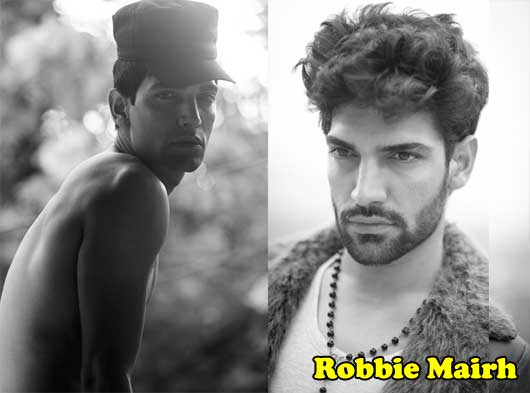 Often mistaken to be a "phirang", Robbie Mairh is (as he puts it) 200% Indian. Boyish charm and a face carved by angels, he is quickly becoming one of Indian next top male models. With campaigns with Levis and Rocky S., Robbie is quickly becoming a hot favourite.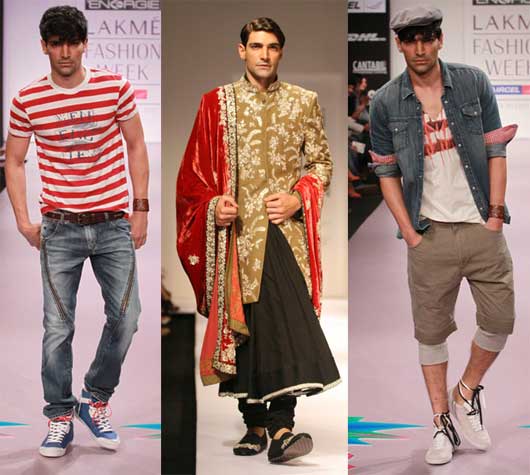 On the runway, Robbie is cute and nonchalant. He walks at a pace that sets hearts racing and at head ramp, in some shows, he does a quirky pose and walks back. Keep an eye open for him as he's worth the attention!
Kabir Singh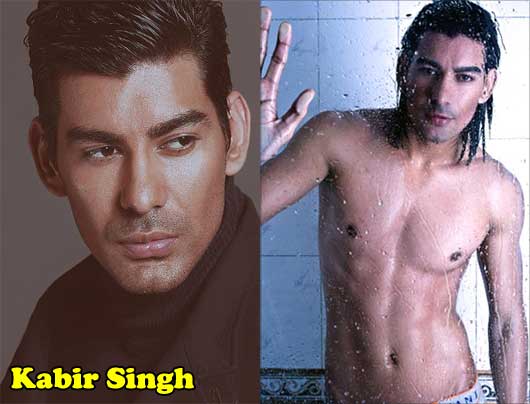 There are boys and then there are men. Kabir has a strong masculine, alpha-male vibe and rough scruff. He is often picked up for his long hair (which is now cut short) and he has beastly sexy appeal.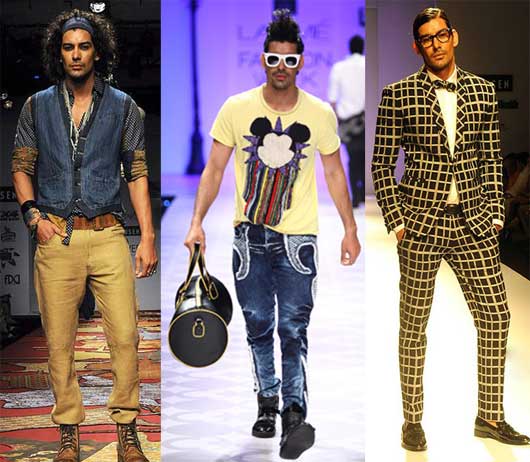 On the runway, Kabir plays it cool and lets the clothes talk. I still think his hair added much character to his personality, but I am eager to see what his short hair brings. Kabir is always a favourite because he brings that masculine edge to the show.
Gaurav Arora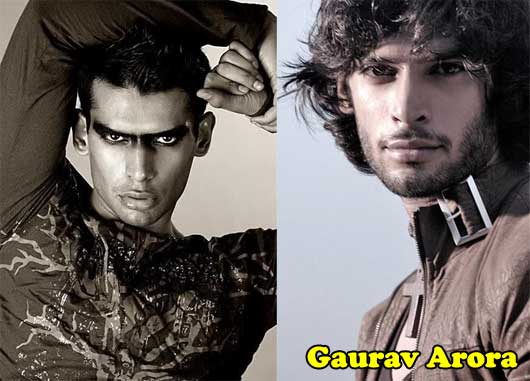 The boy with the pearliest smile, Gaurav is the most versatile and lovable model today. With TV Commercials and appearances in all leading runway shows, he is always approachable and humble.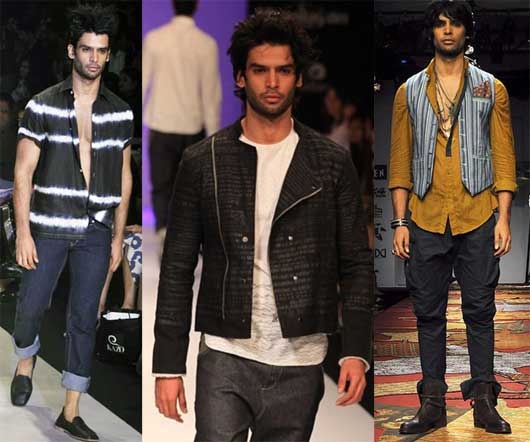 On the runway, he walks with a sense of cool. Seen morphing into designer briefs he pulls off with ease. I also remember him doing this ritzy Broadway move on the head ramp in one of Narendra Kumar's shows!
These are guys with attitude and who are super-enthusiastic about edgy shows, if anyone disagrees with their top model status, they are definitely on their way there. So stay tuned to see them "walk-off" at runway shows in the near future.