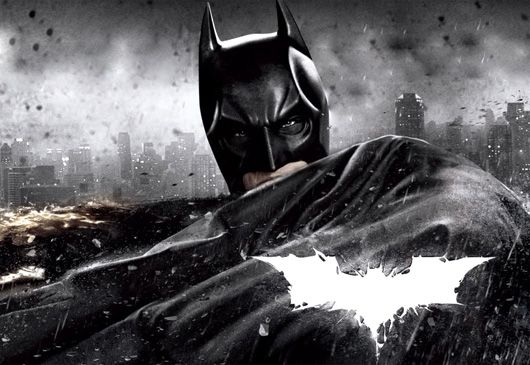 A new video has been released which features more movie footage and lots of commentary from the cast, and director Christopher Nolan. The Dark Knight Rises comes out on July 20th, and early reviews appear to be very positive. What makes this new video exciting is that you can tell that every cast member is truly committed to bringing Nolan's world and vision to life.
Cast members Christian Bale (Bruce Wayne/Batman), Morgan Freeman (Lucius Fox), Anne Hathaway (Selina Kyle/Catwoman), Michael Caine (Alfred), Gary Oldman (Commissioner Gordon), Tom Hardy (Bane), Marion Cotillard (Miranda Tate), and Joseph Gordon-Levitt (Office John Blake) all talk about their characters, and of Nolan's genius in bringing everything together. Watch below and tell us what you think in the comments!
Earlier this weekend Nolan was honored at the famed Grauman's Chinese Theatre to have his hand & footprints added to the Hollywood Walk of Fame. The Dark Knight Rises cast was there to show their support as well.
This will be the 3rd, and final, installment of Batman that Nolan will direct. On questions of future Batman projects Nolan said, "This is the end of our take on this character. The great thing about Batman is he lives on for future generations to reinterpret…Warners (Warner Brothers) will have to decide in the future what they're going to do with him. We've had our say on the character." I take that kind of confidence to mean that this movie is going to kick ass, and would be impossible to follow-up. It's nice to see an artist care more about their vision than how much money can be made, isn't it?
P.S. Did you know that some scenes from The Dark Knight Rises were shot in Jodhpur? Last May Nolan shot for two days at the Mehrangarh Fort, and the surrounding desert.