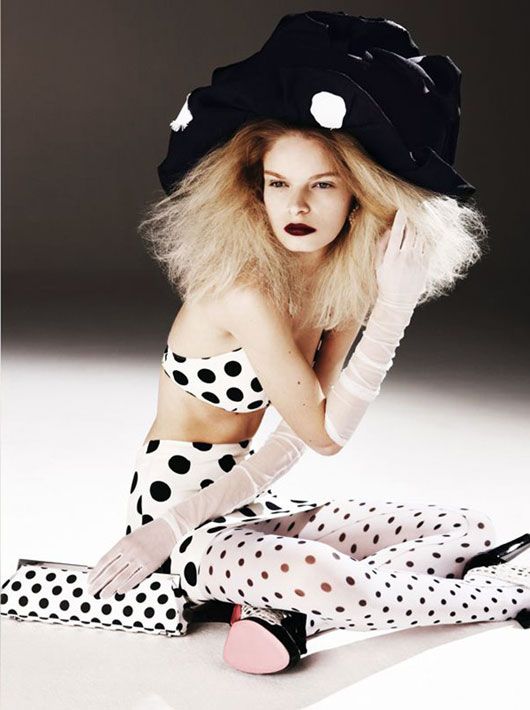 You're seeing spots! Summer's quirkiest trend is undoubtedly the polka. It refers to a scattered circular shape pattern, and shares it name with the European dance genre. Back in the mid-19th century the polka dance was so popular that apparel makers started using the word as a prefix to cash in on the craze (e.g. polka hats, polka socks, polka curtains). All of the 'polka' products eventually fizzled out, except for the polka dot which had become globally popular by the 20th century.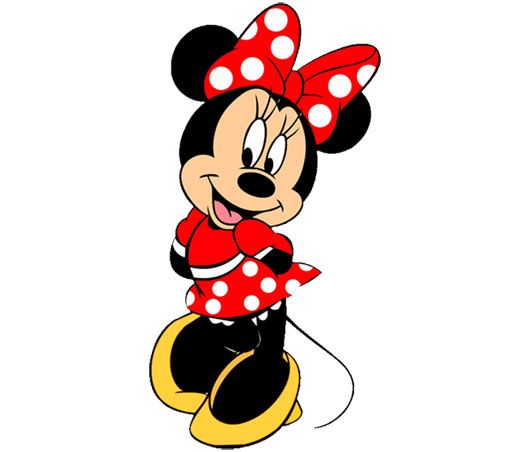 The first famous 'person' we could find who rocked polka dots consistently was the iconic Minnie Mouse, outfitted by Walt Disney in her signature dress.
Marilyn Monroe (photo courtesy | Huntinginheels)
In the '50s Marilyn Monroe was famously snapped wearing some sexy polka swimwear. Later the song Itsy BitsyTeeny Weeny Yellow Polka Bikini by Brian Hyland skyrocketed its popularity. Take a listen below!
The trend was brought back briefly in the 80's thanks to the French designer Ungaro, and since then the fashion world seems to fall in and out of love with it.
Cut to the present and I recently spotted Bipasha Basu looking extremely cute in a peplum-polka dotted outfit at a press conference. Not to forget Louis Vuitton's collaboration with Yayoi Kusama that might bring the polka dot back in a big way.
Style Tip: Polka dots are extremely fun and playful to wear. If you're of heavier build opt for a smaller print. Petite frames can carry off huge retro prints better… just ensure that it's broken up with a solid colour. Try clashing various colours and sizes for a different take!