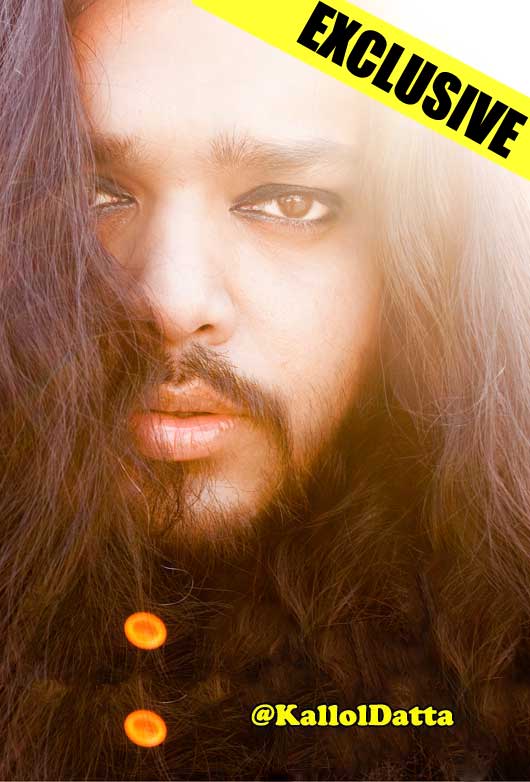 You would think Kallol Datta would be buried under heaps of fabric swatches, reference images and hand fans. Almost a month before the Lakmé Fashion Week Grand Finale, he squeezed in an art exhibition in his home town in Kolkata. The Grey Goose presents Kallol Culture exhibition showcased installations by the lord of ethno-grunge (yes I said it!) at The Harrington Street Art Centre. After a phone conversation we had, I took a look at the pictures and had to share them with you. Kallol hopes that this exhibition will help audiences get familiar with what he does.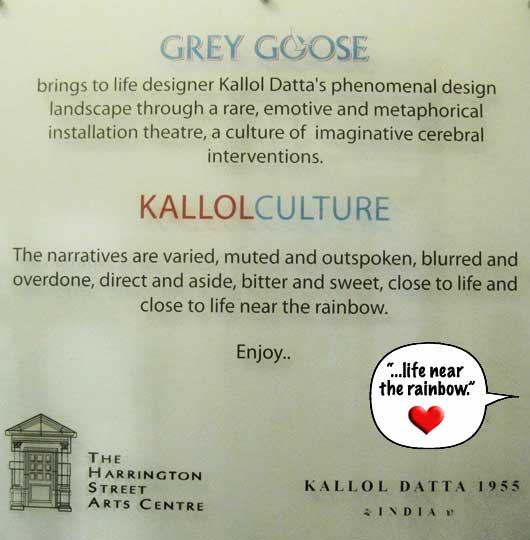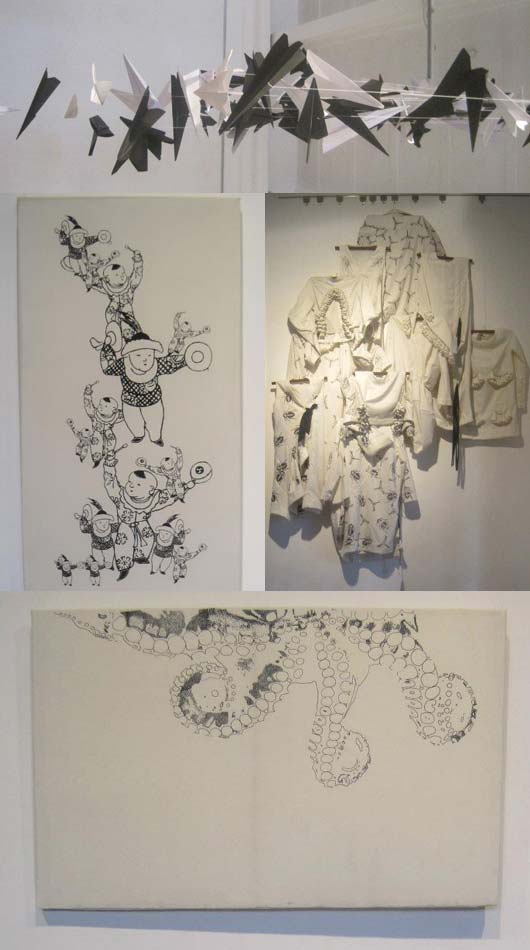 In press interviews, Kallol explained that the installations came naturally to him involvinging what he does and what drives him. The pictures serve as proof that he wasn't lying. Kallol, if not the only, is truly one of the front-runners in the introduction and evolution of the Ethno-Grunge sub-culture in India and the exhibition underlines that clearly. Some might find the pieces intimidating and kind of morbid; others might love them for the same reason.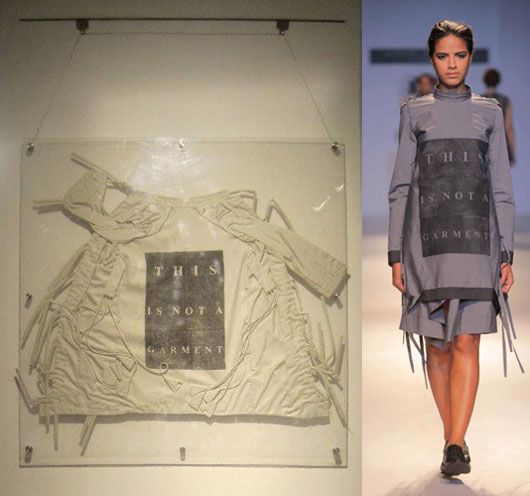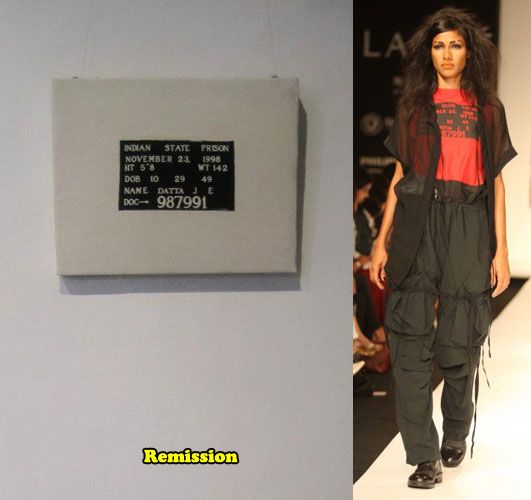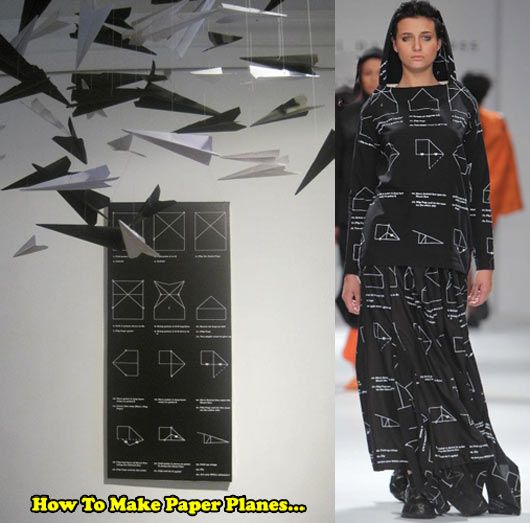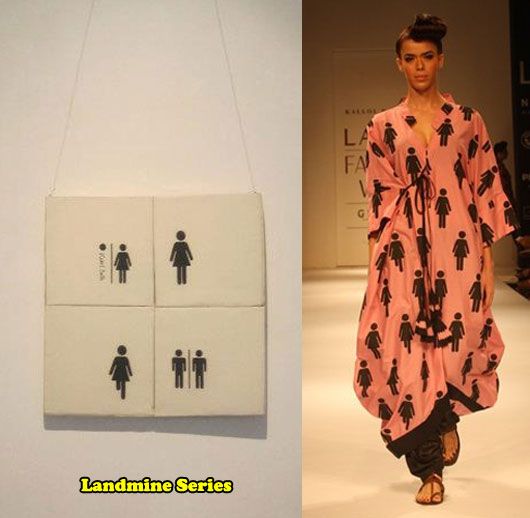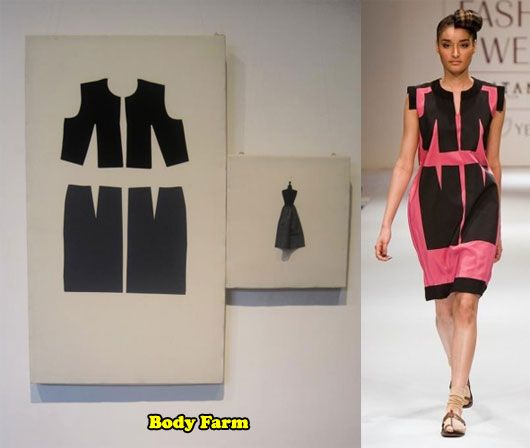 If you look through the pictures, one will quickly see that some of the installations are mere extensions of his previous Kallol Datta 1955, womenswear collections. Every season, he created a story and started a monologue, and this exhibition sees the expansion of some of his previous monologues. From the paper plane DIY sheets to the foot prints, Kallol enthusiasts will quickly connect the dots and understand where he came from and what else he has to share.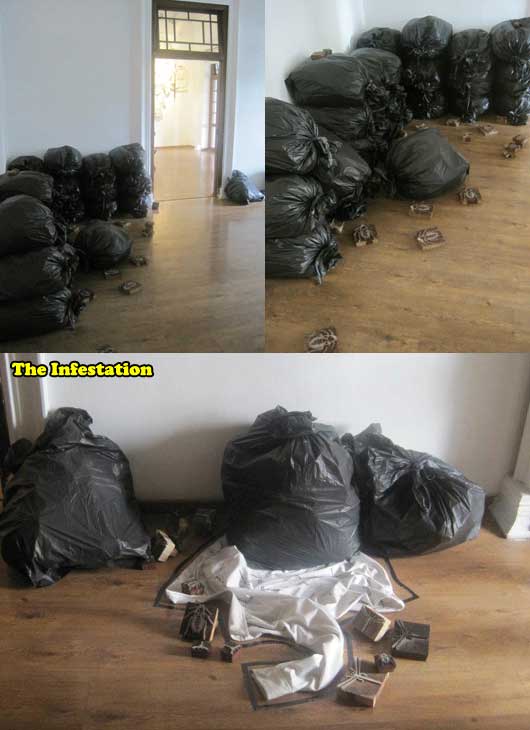 The Infestation Installation seemed the most intriguing and well-spread out. With chunky garbage bags piled in a heap at the corner of a room and blocks with carvings of pests. The thought was clear, and as if to push the envelope, Kallol grimly placed a piece of garment with chalk markings around it. Datta has always been candid and uncannily honest in spilling his warped mind onto the runway and in this case, it was splattered all around the room. What was in the garbage? Well, he obviously wasn't telling. (But we are taking guesses.)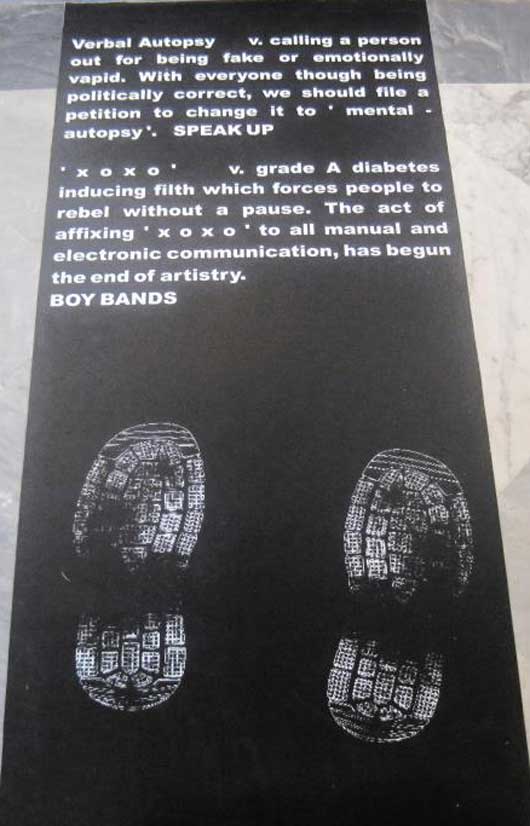 For those of you who have followed his collections at fashion weeks or here, Kallol generously breaks down the themes from each of them. As if to help us understand his monologue better or rather educate us, he has framed it all in a "dictionary-format". We sure can't wait to have another phrase added to it at the Lakmé Grand Finale, winter-festive on August 6th 2012. Till then we "Race To The Finale With Kallol Datta" here, on MissMalini.com.