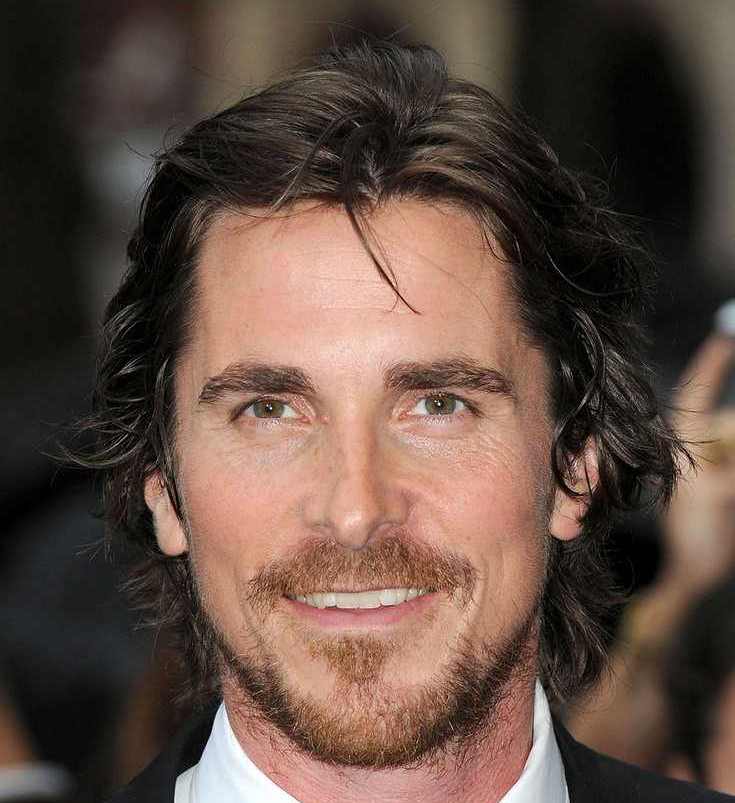 You saw what the ladies of The Dark Knight Rises wore to the London premiere last night (see here and here), now it's turn for the men 😉 FYI, all of them scrubbed up pretty well, actually. SO, let's
drool now
check them out, shall we?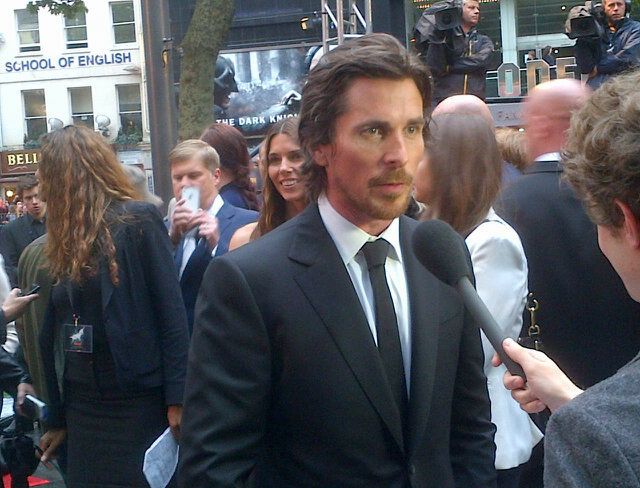 The main man that is Christian Bale was looking beyond scrumptious! I really can't take my eyes off him…
…so much so, I'm willing to overlook the slight (HA!) sartorial faux-pas he made here: the trouser hem could go up a little bit. Clad in a black two-button notch lapel Gucci 'Signoria' suit, white dress shirt, black silk tie and black leather belt, he cut *quite* the dapper figure at the red carpet.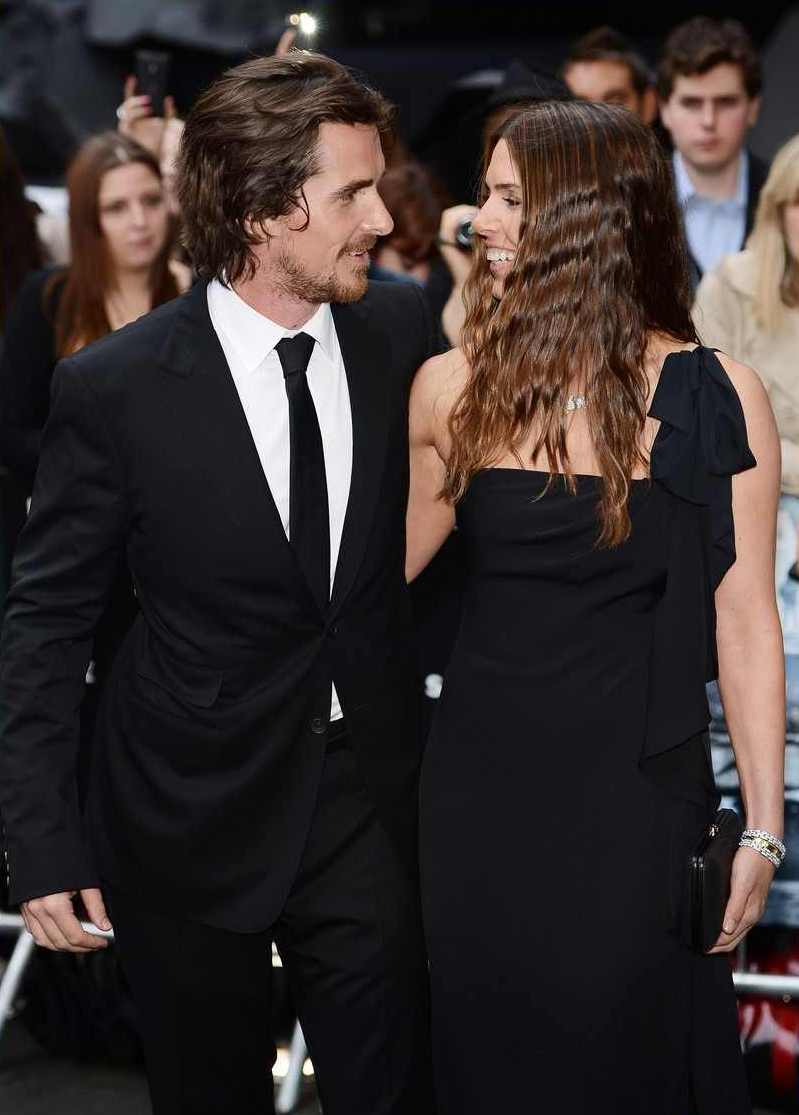 His missus Sibi too looked gorgeous. It warms the cockles of my heart to see how loved-up these two still are… Bless!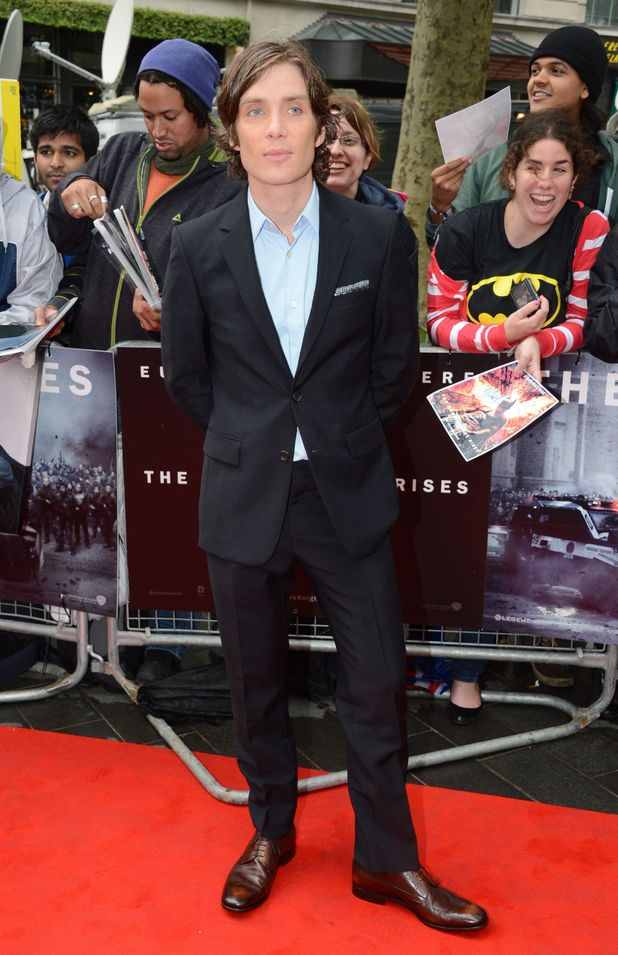 My fave dresser of the night was the Prada-clad Cillian Murphy, who plays Dr Jonathan Crane/Scarecrow in the film (and Robert Fischer in Inception). He went for an immaculately cut ‒ of course with the right trouser length!! ‒ two-button notch lapel suit, teaming it with a pale blue open-neck dress shirt, spiffy brown lace-ups ‒ and a snazzy pocket square which catches the blue from his shirt.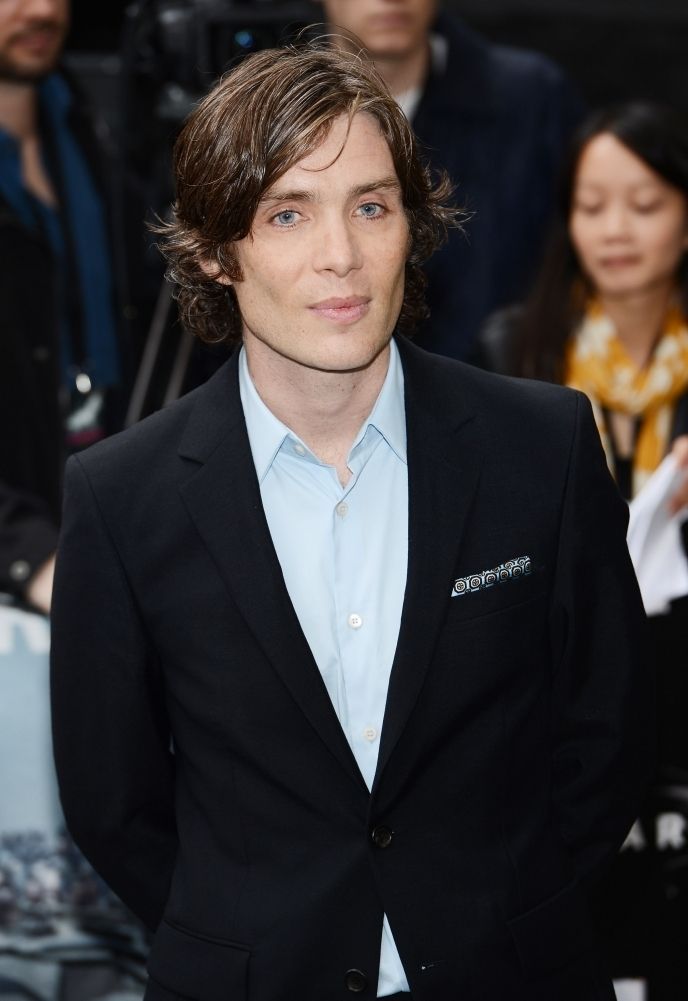 Yep, yep, yep, it's the thoughtful addition of the pocket square which injects a sense of intrigue into his simple outfit.  We know a certain someone in India who resorts to this same trick time and again ‒ and comes out in triumphs every bloomin' time… 😀 My only gripe with Cillian's outfit is that I'd have liked the pocket square done up in a puff, and not the 'Presidential' style he went for, as the silk/satin of the pocket square would've stood upright and not sunk in to the pocket like Cillian's was.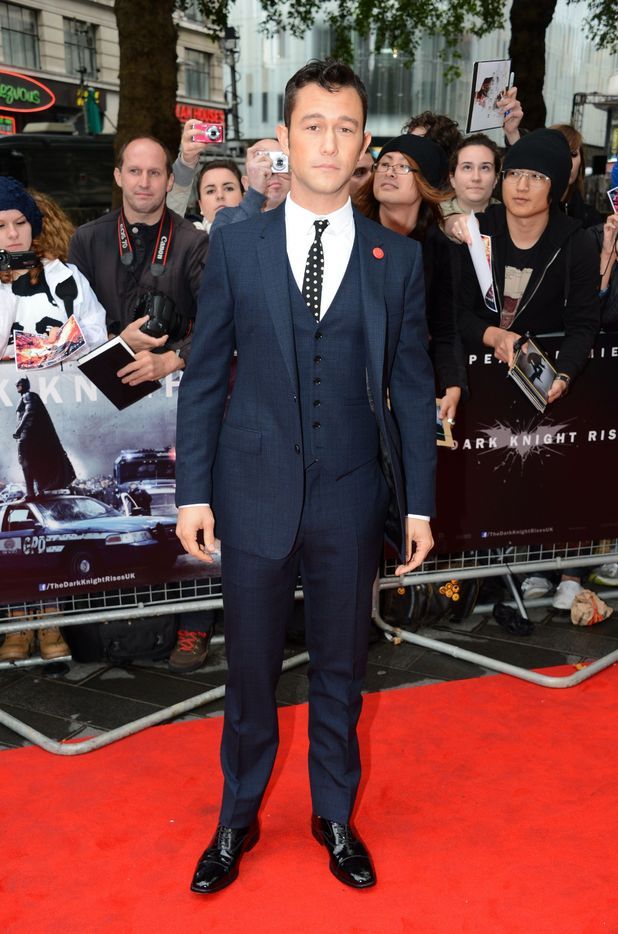 Joseph Gordon-Levitt too impressed, which is hard not to, when you turn up in Burberry Tailoring, the made-to-measure men's suiting service from the heritage British label.  Indeed it was a very well cut check three-piece suit, but it was the polka dot tie ‒ that I was raving about since it was sent out on the Burberry menswear A/W'12 runway back in January ‒ which got me excited!!!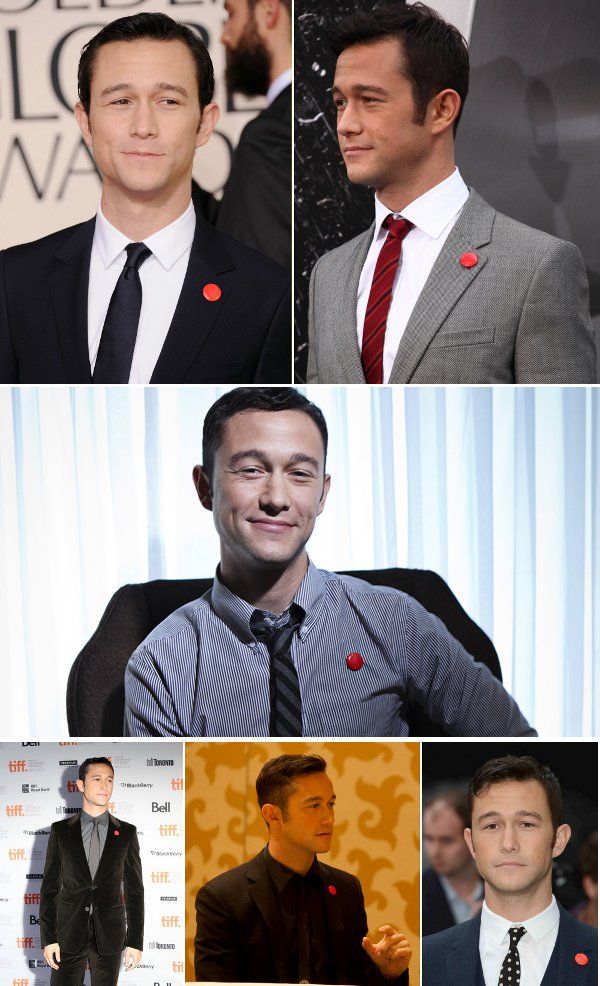 It's great to see Joe persist with the 'red button' on the buttonhole in public events; it's to garner publicity for this nascent production company, hitRECord, he's been fronting.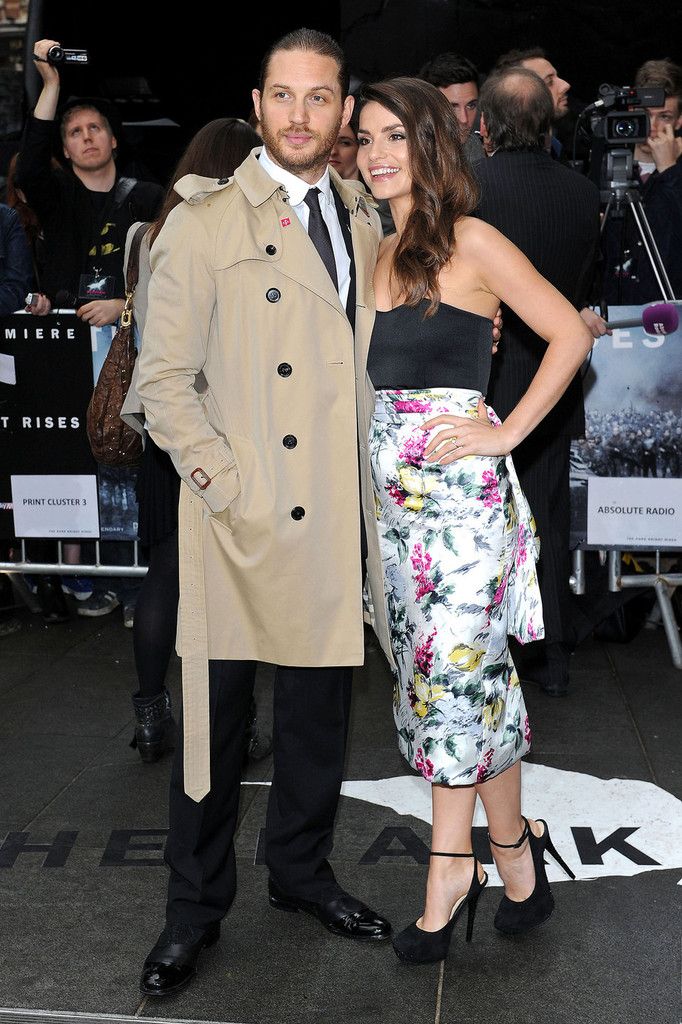 Tom Hardy. Burberry trench coat. Full of swagger. I couldn't properly see the suit he had on underneath but I did notice that the trousers didn't bunch around the ankles ‒ and the foine piece of craftsmanship he was sporting south of his ankles 🙂 Mr Hare 'Fitzgerald' lace-ups they are, and you can get them from here. Hurry up guys, they are on SALE ‒ good investment piece they'd be!!!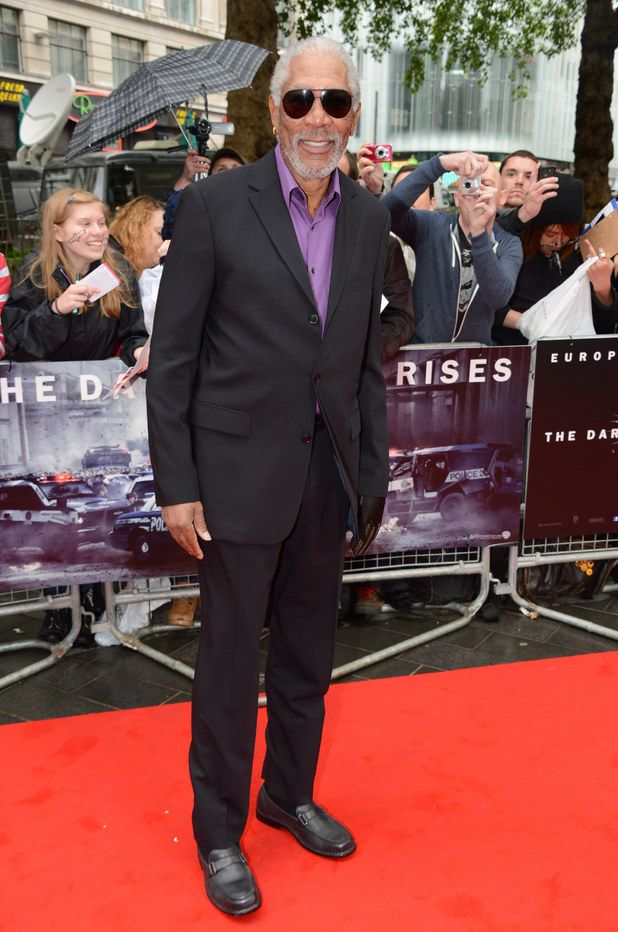 Morgan Freeman was looking well dapper in a finely cut suit, black loafers and purple dress shirt. Guys, watch and learn!
P.S. I'd like you all to have a look at this Burberry Tailoring spot. Not 'cos of the bril soundtrack [it's Morning Runners by Burning Benches, FYI :-)], but because of the soooper stud Eddie Redmayne!! You'd have seen him opposite Michelle Williams in My Week with Marilyn… 🙂