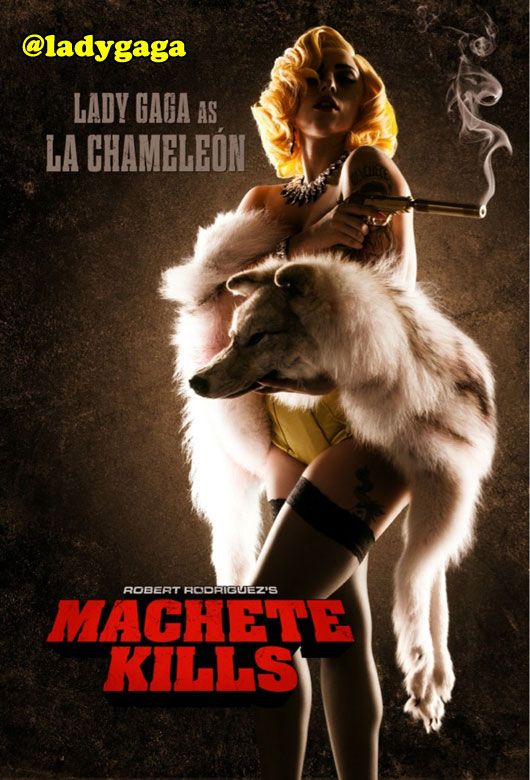 Lady Gaga can add another feather to her hat (err wig or whatever.) The songstress is making her acting debut in Robert Rodriguez's film Machete Kills and yesterday the film poster was released! The movie  has a heavyweight star with Jessica Alba, Amber Heard, Charlie Sheen (as President of the United States of America no less), Mel Gibson and Sofia Vergara. In the poster, Gaga channels her inner Marilyn Monroe, albeit a gangsta version of her. She even tweeted about her experience acting in the film:

Rodriguez also tweeted about working with Gaga:

Can't wait to check this film out, going by Rodriguez's previous work which was Sin City, I think it will be a super kick-ass film. Do you like Gaga's look? Let me know in the comments below.